If there's one season that screams cocktails, it has to be summer… but don't let that stop you from sipping something special when the cool weather starts to roll around. The truth is, there's a perfect cocktail out there for every season (and thank goodness for that!) so you'll never have to go long without a cool, refreshing drink in your hand. Here are some of the best beverages out there for the season of spices, sweaters and changing leaves:
1. Caramel Apple Mule
This cocktail is really almost a fall dessert in a glass. Vodka, caramel syrup and apple cider (freshly pressed if you can find it) are shaken and poured over ice before getting topped with a splash of ginger beer for a cocktail that packs a serious seasonal punch.
2. Kahlua Pumpkin Scotchie
If you haven't seen it already, Kahlua recently hopped on board the pumpkin spice bandwagon and released a limited edition pumpkin spice-flavored coffee liquor which forms the base of this luxuriously-rich martini. Pumpkin spice Kahlua is combined with butterscotch schnapps and cream for a festive mash-up of rich butterscotch and warm pumpkin spice.
3. Pear Sour
Move over whiskey sour, and make room for this fresh, festive take on this classic cocktail. the pear sour combines pear brandy, pear nectar and lemon juice with egg white (for a velvety froth) and simple syrup for a refreshing and elegant way to toast the season.
4. Apple Cider Sangria
Normally sangria is all about wine (and I have no problems with that) but in this seasonal version, fresh apple cider is added along with refreshing pinot grigio, honey brandy and warm fall spices like cinnamon and nutmeg. Chopped honey crisp apples and fresh pears add a festive fruit flavor to this fall sipper.
5. Vanilla Spiked Chai Tea
Chai tea is one of those warming flavors I always crave when the weather turns cool. In this chilled version, spicy chai tea is spiked with vanilla vodka and amaretto liquor before getting mixed with a splash of half and half and simple syrup before it gets served over ice for an adults-only iced tea cocktail.
6. Cranberry Cinnamon Whiskey Sour
Some of the best cocktails for fall start with either bourbon or whiskey, probably because they both have a way of warming us up from the inside out. In this twist on the classic whiskey sour, a spiced cranberry syrup is used to give this sour cocktail a puckering cranberry punch and a festive holiday hue.
7. Maple Old Fashioned
The old fashioned is a cocktail classic that dates back to the late 1800's. The basic ingredients remain the same; sugar, bitters, alcohol (usually whiskey or bourbon), but in this sweet twist the sugar gets swapped for pure maple syrup which gives this cocktail an especially woodsy fall twist.
8.  Slow Cooker Spiked Cider
Mulled cider is always a big hit when the weather gets cold, with warming spices and the kind of spirits that will put hair on your chest it's a warming drink all around. It gets even easier when all you have to do is throw a few ingredients in the slow cooker and let it simmer until its aromas fill your house, and your heart.
9. Spiked Pumpkin Horchata
Mexican horchata is a creamy, lightly spiced beverage made from rice milk which is then sweetened and flavored all sorts of ways, and if you haven't tried it it's high time you do. What better way to try horchata this fall than this spiked, pumpkin version?? Think of it like a dairy-free pumpkin pie in a glass, with the welcome addition of vanilla vodka of course.
10. Spiced Apple Margaritas
Margaritas are a classic summer sipper, but with a few carefully chosen additions, you can turn a margarita into a cocktail fit for the fall season! In this spiced apple margarita, apple juice, honey simple syrup and cinnamon join the party along with lime juice and of course, a healthy does of tequila.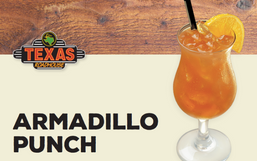 Texas Roadhouse is renowned for its hand-cut steaks, fall-off-the-bone ribs, and delicious sides!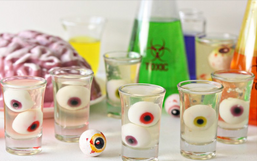 Drinks are often the most last minute, and sometimes forgotten element of a party.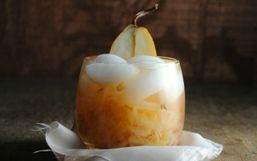 1. Brûléed Pear Cocktail Quite possibly the best thing about this tasty cocktail is the fact that it's served with a BURNT...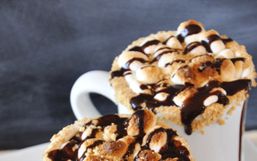 The holiday season is fast approaching and Christmas will be here before you know it!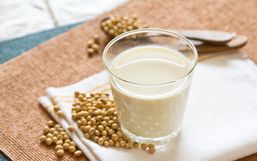 If you are lactose intolerant or allergic to milk, it can be hard to find a good substitution.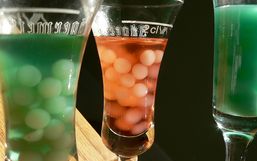 Halloween is almost here! People are putting the final touches on their kids costumes and prepping food for their Halloween...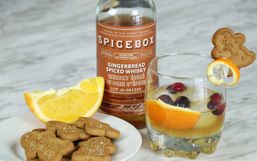 With the holidays comes seasonal flavors that will capture the essence of the season, and create warm holiday memories.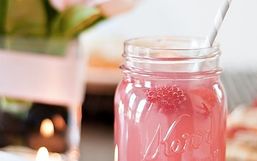 One of the best parts of summer for a lot of people out there is enjoying the berries and other fresh fruits the season brings to...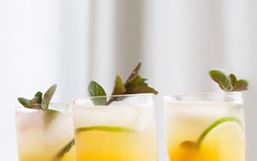 Summer is just around the bend and what better way to celebrate everyone's favorite season than with refreshing cocktails under...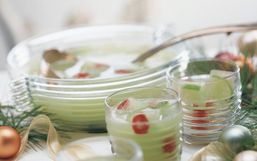 Looking for great drink recipes to help celebrate this St. Patrick's Day?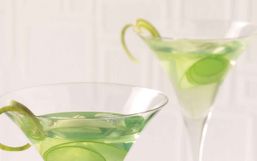 It's just over a week until St. Patrick's Day and I'm sure you're all starting to plan your grocery list for what you'll...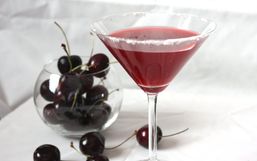 Today is National Margarita Day and we want you to celebrate this special occasion with 5 of the tastiest and most delicious...