We all experience it – the need for a boost in energy. Coffee definitely comes in hand, but what if there's a way to incorporate that boost in caffeine with a healthy, bite-sized energy ball? It's coffee and a snack!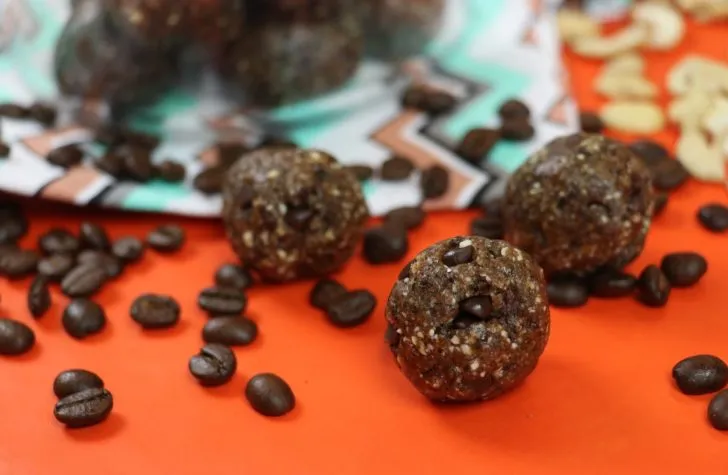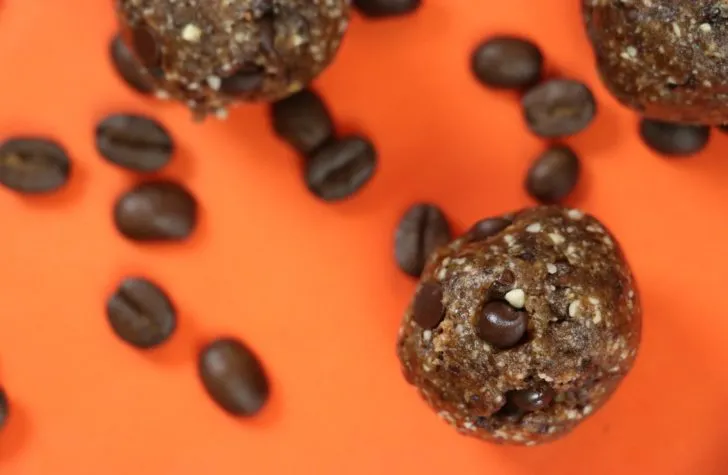 We whipped these up in just a few minutes and found them to be shockingly delicious. The added crunch from the ground coffee/espresso beans was magical.
Seriously the perfect little ball of energy.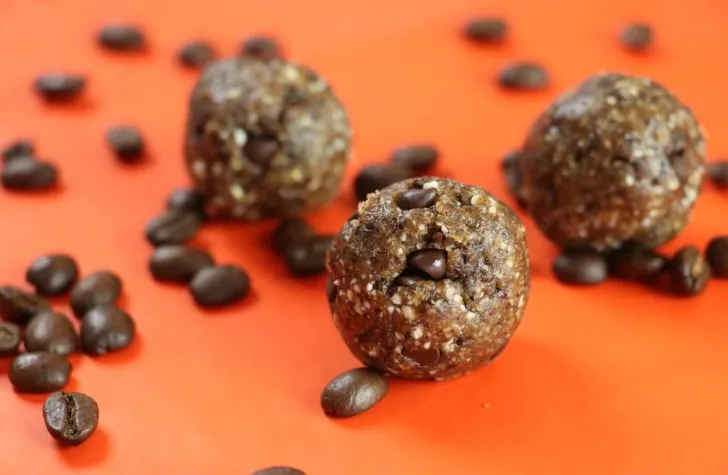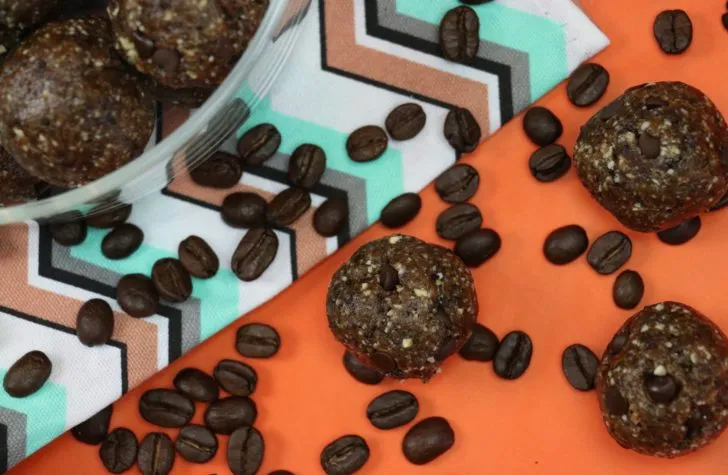 These take no time to make, and are certainly worth having on hand in the fridge exactly when you need that boost!
Ingredients
1 cup raw cashews
3 tbsp espresso beans (coffee beans)
1/2 tsp almond extract
1 cup pitted Medjool dates
1/4 cup dark dairy-free chocolate chips
Method
In a food processor, add raw cashews and espresso beans and pulse until they're chopped finely.
Next, add in your pitted dates and almond extract and process until it begins to ball together.
Remove from food processor and add in dark (dairy free) chocolate chips and mix in with your hands.
Begin rolling the dough in your hands to shape into balls, and store in an airtight container in a fridge to enjoy when you please!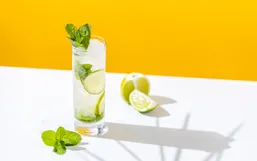 You don't have to be a master mixologist to throw the best parties in town.
Smoothies are such an easy way to get tons of nutrients into your system and eat on the go.
It's finally spring time, the birds are singing, the sun is shining and the temperature is rising, and we inch closer to beach...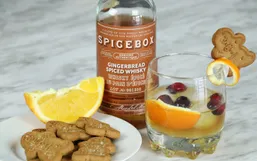 With the holidays comes seasonal flavors that will capture the essence of the season, and create warm holiday memories.
If there's one season that screams cocktails, it has to be summer...
We've all heard about wine pairings, and typically any restaurant server can recommend a nice glass of red or white wine to...
Summer is the season of fabulous specialty drinks and even more fabulous company.
Summer is when chilled wines make their honorary debut back onto patios, backyards and poolsides everywhere.
If you are lactose intolerant or allergic to milk, it can be hard to find a good substitution.
Happy National Tequila Day Everyone! Can you believe that there's a National Food Holiday for tequila? We couldn't either!
Happy National Pina Colada Day Everyone! Today is a day to honor everyone's favorite island drink: The Pina Colada.
One of the best parts of summer for a lot of people out there is enjoying the berries and other fresh fruits the season brings to...