Portion Control and Meal Planning are two concepts that may either make you feel motivated, or make you feel hopeless. Meal Planning is a wonderful way to cut down your grocery bills because you are only purchasing the items you know you'll need. It can seem daunting when you are running around all weekend with a million and one plans, but if you take even ten minutes to decide what's on the menu this week, you will be thanking yourself on Wednesday. When it comes to portion control, it's a lot less fun, but it can be very helpful to help you get into great shape. It can be difficult at the beginning, but with the proper supplies, you'll be portioning your way to feeling amazing. To get started, check out these products that will not only make your life healthier, but easier as well.
1. What To Eat Magnetic Pad
I cannot stop using this What To Eat notepad. It sticks to our fridge and everyday after work all I have to do is look at the menu and know what to make.
?Buy it: http://amzn.to/2wuLhBr
Photos By: Amazon
2. Rustic Chalkboard Menu
A chalkboard is a great alternative to a notepad and adds a little character to your home. Use chalk markers with fun colors to create a custom restaurant menu for just your family.
?Buy it: http://amzn.to/2jwXZyf
Photos By: Amazon
3. Fit Tracker Mini Meal Prep Containers
These containers are seriously lifesavers. They stay shut, are durable and can hold the perfect amount of food you need at lunch each day.
?Buy it: http://amzn.to/2ycEQ7Z
Photos By: Amazon
4. The Everything Healthy Meal Prep Cookbook
Needing some inspiration for meal prep? This cookbook has your back! From tacos to pasta, you will forget you are even eating healthy with these mouth watering recipes.
?Buy it: http://amzn.to/2eZ3Wig
Photos By: Amazon
5.
Monthly Weekly Daily Undated Goal & Life Journal
Journalling your progress can be so motivating! Bring this life journal wherever you go to document your progress in all areas of your life. Setting goals and watching yourself achieve them are a major part of the journey to life change.
?Buy it: http://amzn.to/2wuxACp
Photos By: Amazon
6.
Reusable Silicone Food Preservation Bag
Got leftovers? Use these reusable bags to store away your scrumptious leftovers for another day. Pop in the freezer to keep for longer.
?Buy it: http://amzn.to/2x4xqUl
Photos By: Amazon
7. Meal Trax Portion Control Dinner Plate
These dishes look normal from far away, but up close, they're lifesavers. This plate guides you to fill half your plate with greens, and doesn't let you overdo it with your protein or carbs.
?Buy it: http://amzn.to/2x1Jh84
Photos By: Amazon
8. Grocery List
Once you've made your menu, it can take a while to write down all the ingredients you need to buy each week. Use this grocery list to checkmark the items you need to pick up before you head out the door.
?Buy it: http://amzn.to/2fopCW2
Photos By: Amazon
9. Pro Vegetable Chopper
Chopping veggies can take so much time when you're making multiple meals. With the press of a lever, you can have your onions, apples, cucumbers or tomatoes sliced in seconds.
?Buy it: http://amzn.to/2wv4ZNg
Photos By: Amazon
10. Spiralizer
Craving pasta? Spiralize your favorite veggies to create a healthy alternative. I never thought this was going to fly with my carb loving husband, but I have to tell you, he loves spiralized zucchini!
?Buy it: http://amzn.to/2fp0Y7H
Photos By: Amazon
When it comes to preparing for a big date or event, we have so much to think about.
Canada Day is coming up and we can't wait to celebrate! But, what makes Canada so special anyway?
Charcuterie boards may not be new but they have become one of the hottest food trends as of late and for good reason!
Mmm... nothing quite beats tender chicken wings smothered in your favorite sauces.
It's finally Autumn and we are able to sip out Pumpkin Spice lattes, cozy up by the fire and eat that warm comfort food with loved...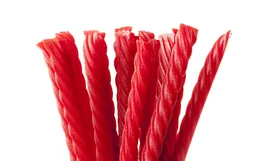 By now I think it is fair to say almost everyone knows what it means to be gluten-free.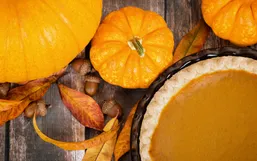 When I think about pumpkins I often find myself reminiscing or wishing it was the season of Fall.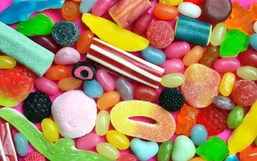 Our bodies can do strange things, especially when it comes to cravings.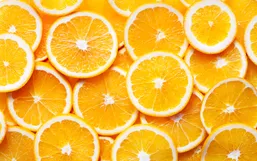 Surely you've heard the word antioxidant thrown around time and time again.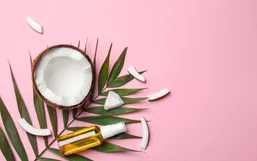 Coconut oil is an incredible natural oil to be keeping in your kitchen.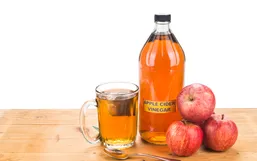 When it comes to the natural health community, apple cider is most likely the most popular type of vinegar and for good reason!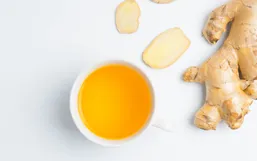 Ginger has been used for thousands of years to treat minor illnesses.