If you're anything like me, you sleep until the very last second where if you stay in bed any longer you're guaranteed to be rolling into the office late. While my intentions are always good (get up on-time, shower, make a healthy smoothie and a homemade lunch) it usually looks a little more like this: fall out of bed, ponytail, bagel in a bag, out the door.
Thankfully for us anti-morning people there's a solution to our sub-standard breakfast routine and it's called Overnight Oats. It's a nutritious, balanced breakfast that you make the night before and just grab on the go in the morning. The basics of overnight oats are easy: take a glass jar (I like these over plastic containers because they don't leak) add oats and your favorite dairy or non-dairy milk (I like a coconut/almond milk blend) top with a few big spoonfuls of yogurt and leave in the fridge overnight. That's it. The oats soften overnight making a nutritious parfait of sorts by daybreak. You can get all sorts of fancy with these by adding different fruits or other flavors. Overnight oats; have oats, will travel.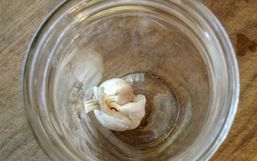 Peeling garlic can be a little tricky, and it's called for in recipes from across the globe because it adds a flavor element...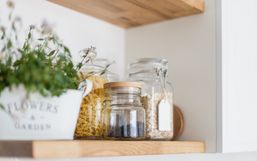 Big or small, kitchen pantries are a serious game-changer when it comes to storage space.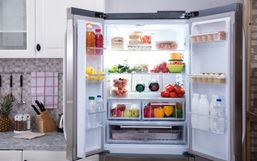 Refrigerators may be one of the most important appliances in our homes. After all, the fridge is the lifeline for our food.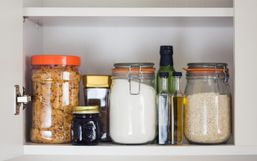 Cupboards play an important role in the kitchen! They store our dishes, dry food, bakeware, and so much more!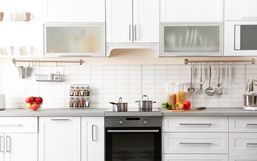 A messy kitchen is the worst! Studies show that clutter can wreak havoc on our mental state so let's get organized together!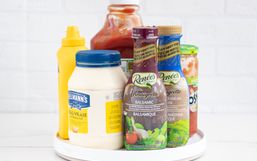 It's time to put that lazy susan to work! We've got a super practical, super simple hack for you to help organize your fridge and...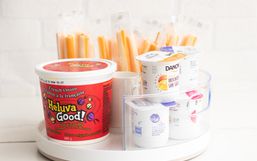 It's time to put that lazy susan to work! We've got a super fun, super simple hack for you to help organize your fridge and create...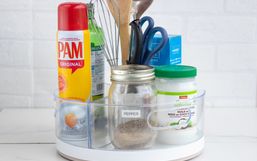 It's time to put your lazy susan to work! This simple organization tool can do a lot of heavy lifting on your house, providing...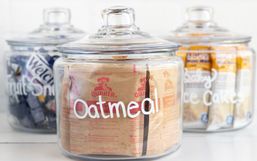 This is an easy hack to help organize your kitchen in the cutest way! It's super simple and completely customizable!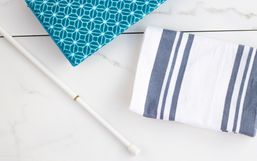 This is a super simple hack I discovered when I moved into my new house a year ago. And it only requires one thing: a tension rod.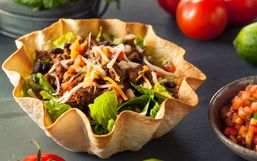 Genius hacks are amazing because they make our lives easier. There are so many wonderful kitchen hacks floating around the...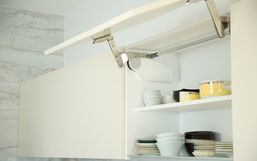 If there's one thing is our kitchen that seems to never get organized, it is definitely our cupboards!