Dust off that old ice cream maker you use once every two years and promptly throw it out the window! (Just kidding, you'll hurt someone) but if you thought the only way to make tasty, creamy ice cream at home was to use a big fancy machine, you're in for a big surprise. You can make rich, creamy ice cream in your very own kitchen using only a few simple ingredients…including plastic bags and snow (whaa?) That's right, harness the power of nature's winter wonderland and make yourself some delicious snow cream. If you're thinking winter is no time for ice cream, you're crazy. There's no wrong time for a bowl of sweet icy goodness. Here's how to make some ice cream using snow and a couple of re-sealable bags:
1. Combine 1 cup half and half, 2 tablespoons sugar and 1/2 teaspoon vanilla extract in a pint size zip-top plastic bag.
2. Fill a 1-gallon size zip-top bag with snow and ¼ cup of kosher salt, leave enough room inside to fit the bag of milk ingredients.
3. Place the tightly sealed pint size bag inside the 1-gallon bag, seal tightly and shake for 5-10 minutes.
4. Once the small bag has reached your desired ice cream consistency, remove, open and enjoy!
This is a basic recipe for vanilla snow cream so feel free to experiment with other flavors like chocolate or adding peppermint extract and chocolate chips. Of course you CAN use ice cubes instead of snow to make this tasty treat but where's the fun in that?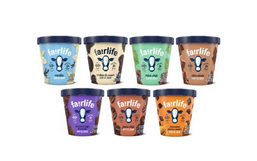 Fairlife is renowned for its wide range of better-for-you products like their ultra-filtered milk which features 50 percent more...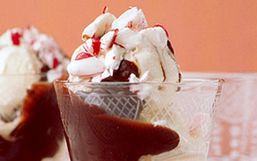 Today marks Veteran's Day (in the U.S.) and Remembrance Day (in Canada).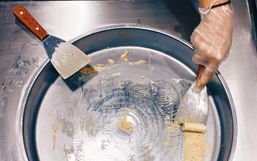 Rolled ice cream originated in Thailand where it's considered a popular street food.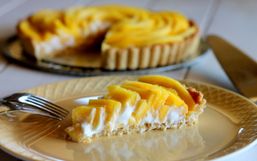 Being paleo means no grains, being vegan means no animal by-products. Well, frig.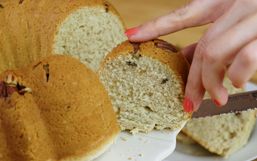 Ever come home from the store and unloaded your bags and had the devastating realization that your tub of ice cream was left too...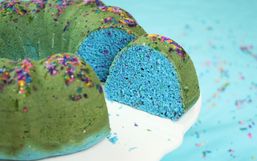 We tried out this "ice cream bread" thing not only once, but twice!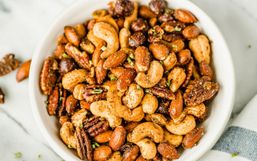 The paleolithic diet, also known as the paleo diet, the caveman diet, or the stone-age diet is a meal plan that predominately...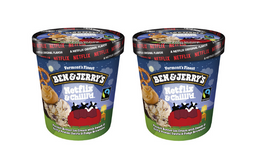 Ben & Jerry's, the Vermont-based ice cream company has dedicated its business to bring you delicious ice cream that is both...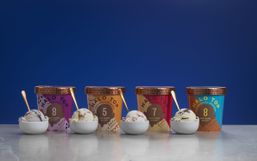 Halo Top is making our low-carb dreams come true with a brand new Keto-friendly lineup that features seven new flavors!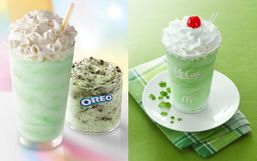 With St. Patty's Day just around the corner, many are anticipating the launch of the annual Shamrock Shake at McDonald's!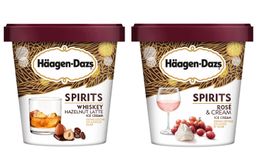 Let's all raise a glass and celebrate the launch of Häagen-Dazs new alcohol-infused ice cream flavors.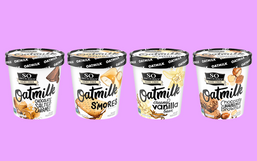 With dairy allergies and vegan dietary preferences on the rise, companies are making the commitment to offer their consumers more...