Needing to buy that perfect gift for your Mom or Dad? How about a brother or a sister? It's easy to get them something generic like chocolates and a gift card to the movies, but if you think about something they love and pick something that represents that, you're going to do much better. Consider this, do you have a beer lover in your friend group or family? They don't just like beer, but are passionate about how it's made and everything that goes with the beer drinking experience? Instead of chocolate, get these loved ones some creative and funny gifts that spark their love for beer even more. They will definitely thank you for it! To help you get started, check out these amazing gifts for the Beer Lover in your life.
1. Suzy Beer Mitt
Cold never deterred anyone from a good lager. Don't let the Beer Lover's fingers freeze off by the fall or winter bonfire – gift them with this cozy mitt!
?Buy it: http://amzn.to/2eJIhul
2. Beer Can Roaster
Turn your Beer Lover into a food connoisseur and chef. This beer can roaster helps them infuse their summer supper with all the flavors their favorite beverage provides.
?Buy it: http://amzn.to/2xb7t8A
3. Beer Savers
Don't let your loved one's favorite drink go to waste! These beer savers are great for when it's top to cap it off on the drinks for one night!
?Buy it: http://amzn.to/2eGughm
4. Bottle Cap Catcher
Avoid having bottle caps strewn all over your Beer Lover's house after a party with this chic bottle cap catcher.
?Buy it: http://amzn.to/2wJfJcC
5. Dog Beers Sign
Well anyone will appreciate this humor!
?Buy it:  http://amzn.to/2wIOqz9
6. The Beer Bible
Beer is not just a drink, it's a way of life.
?Buy it:  http://amzn.to/2w8gutX
7. Brooklyn Brew Shop Beer Kit
Have your Beer Lover try their hand at making their own beer! Keep expectations low, and encouraging words high!
?Buy it: http://amzn.to/2wIoNyt
8. Alcohol Kitchen Towels Set
Get the party started with some nifty and punny kitchen towels.
?Buy it:  http://amzn.to/2gMDBsf
9. Red Cup Living Mug
Make the Red Solo Cup last longer than one party!
?Buy it:  http://amzn.to/2w7CSns
10. Beer Socks
Keep those toes toasty with a simple sock containing a straightforward, and ongoing request.
?Buy it: http://amzn.to/2gO0YRV
Forkly.com is a participant in the Amazon Services LLC Associates Program, an affiliate advertising program designed to provide a means for sites to earn advertising fees by advertising and linking to Forkly.com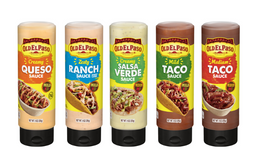 Old El Paso has a large range of delicious products that help you and your family connect over fun and flavorful Mexican-inspired...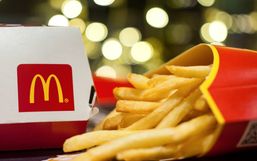 Alright French fry fans, today is your special day because it's officially National French Fry Day (July 13, 2020)!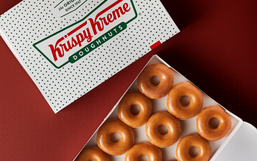 Krispy Kreme is celebrating a big birthday this week as the brand turns the ripe age of 83!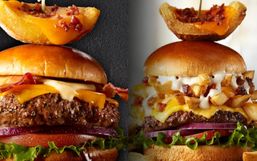 TGI Friday's is renowned for its delicious cocktails but the restaurant chain is also known for its crave-worthy food menu too...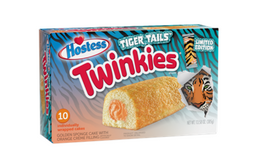 This year has proven to be the year of the tiger! Earlier this year, Netflix's American true-crime documentary miniseries, 'Tiger...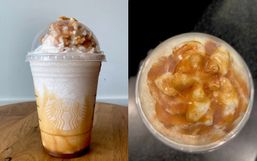 We might be right in the middle of a blazing hot summer but if you find yourself missing everything about fall then we have...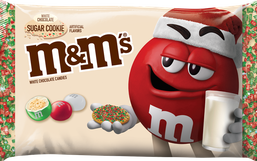 Merry Christmas... in July?! Yes, Mars, Incorporated wants to get you in the holiday spirit early this year!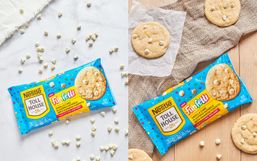 Every day will feel like your birthday when you enjoy a Funfetti treat!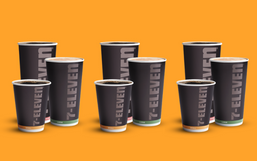 Every coffee lover knows that there is nothing quite like starting your morning with a delicious cup of coffee to get your day...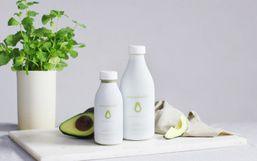 With vegan, flexitarian, and dairy-allergies on the rise, the demand for plant-based milk has only gotten bigger!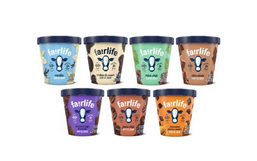 Fairlife is renowned for its wide range of better-for-you products like their ultra-filtered milk which features 50 percent more...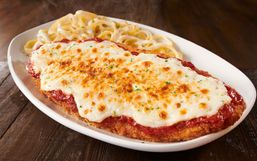 Mmm... is there anything more delicious than chicken parm? It's perfectly crispy on the outside with tender chicken on the inside...