Today is arguably the best food holiday of the year, National Donut Day! In honor of the special holiday, many shops around the country are gearing up to offer their fans delicious donuts at a great deal! These deals range from free donuts today to opportunities to win donuts for an entire year. Buckle up friends and get ready to discover all the amazing National Donut Day deals you can score today!
1. Krispy Kreme
Head to your local Krispy Kreme shop (in the U.S. or Canada) and you can score a free donut. But wait it gets better, you can have your choice of any donut, this deal doesn't only apply to their classic glazed donut! Krispy Kreme actually started their National Donut Day celebrations early and has been offering one free donut per customer all week long! So get one today before the deals end!
2
2. Dunkin'
Dunkin' is offering its fans a free classic donut of their choice with a purchase of any beverage. Some classic donut favorites include the Boston Kreme, Glazed Chocolate, Jelly-Filled, and more. Go take advantage of this deal now because it's only available today, June 5, 2020, at participating locations. There are more donut deals you can score this weekend. If you make a GrubHub order of $10 or more on June 6 and/or 7, you can get a free half-dozen donuts!
3
3. Shipley Do-Nuts
If you can get to Shipley Do-Nuts between the hours of 5 am and 12 pm you can score yourself a free glazed donut with any purchase!
4
4.  Duck Donuts
It's National Donut Weekend at Duck Donuts! Duck Donuts Rewards members can score a free cinnamon sugar donut from June 5 through 7!
5
5. The Dough Bar
The Dough Bar, an online donut company is giving its fans a 10 percent off coupon that you can use on any order. Simply use the code "NDD10WEEK" from June 1 through 7. Additionally, if you spend $40 or more you will get a free "Doughnut Worry" face mask with your order.
6
6. LaMar's Donuts & Coffee
Head to LaMar's Donuts & Coffee today and you can get a free donut! Further, you can nominate an essential service hero and they will be entered into a draw for a chance to win a year's worth of free donuts (12 dozen)! The brand wants to honor service professionals in healthcare, childcare, first-responder, and education occupations who provide extraordinary community service!
7
7. Randy's Donuts
Randy's Donuts is offering fans a free bag of buttermilk bites today from 6 am to 12 pm. You'll also have the chance to win free donuts for an entire year! To win, all you have to do is post your favorite photo of Randy's on June 5, 2020, with the hashtag #randydonutsIa and #nationaldonutday. The first winner will get a free classic dozen every week for a year! Better yet there will also be 10 runner ups who get a $25 gift card, and 50 third-place winners will get a free classic dozen!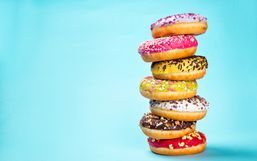 Today is national doughnut day and we couldn't be more excited! To celebrate this, we looked far and wide to find some pretty...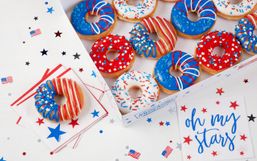 Your 4th of July celebrations may look a little different this year but that doesn't mean you still can't enjoy delicious food and...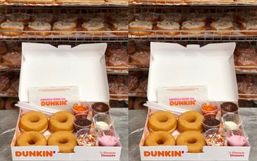 Many of us are looking for ways to keep busy and stay entertained while being at home.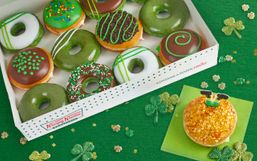 St. Patrick's Day is just around the corner and to help you celebrate, Krispy Kreme is transforming every single doughnut into a...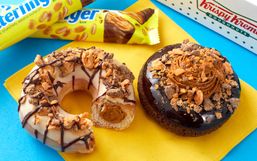 Butterfinger-lovers you're in for a treat today! Krispy Kreme has officially unveiled their new Butterfinger Doughnuts!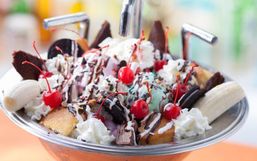 Good news Disney fans, Disney is back again and is sharing yet another coveted recipe that you can make at home!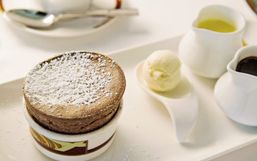 Disney theme parks and Disney Cruise Lines may be temporarily closed and suspended but that isn't stopping Disney from finding...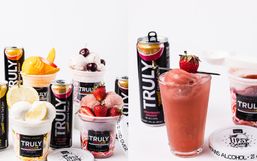 Hard seltzers have become the trendiest drink as of late and for good reason!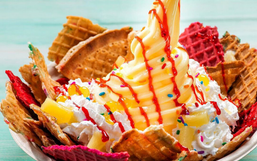 Disney's theme parks are renowned for many things from the exciting rides to friendly characters, and of course its delicious...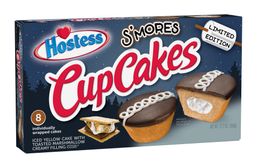 Hostess is known for their yummy treats from cupcakes to Donettes, Twinkies, and so much more.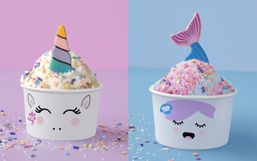 July is National Ice Cream Month and what better way to celebrate than with a delicious and exciting ice cream treat in hand.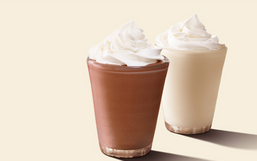 Good news Burger King fans, your favorite milkshakes are getting a mini makeover this summer!