Many of us are looking for ways to stay busy and entertained while being stuck at home. And what better way to spend your time than experimenting in the kitchen! This time spent at home has struck many viral trends from boozy drinks to delicious treats we thought we had seen it all! Until now that is. The newest cooking trend is called pancake cereal. Now, if you're asking yourself what the heck is pancake cereal? It's essentially adorable tiny little flapjacks served in a bowl with milk, maple syrup, and butter!
The trend quickly went viral on TikTok and now the hashtag #pancakecereal boasts over 11 million views. Many TikTok users have even made their own versions by adding in sprinkles, peanut butter, chocolate chips and so much more. Some people are eating their pancake cereal with milk while others are enjoying it with fresh fruit, or just maple syrup. The options are really endless!
Pancake Cereal Recipe
Alright, now on to the recipe! If you want to try making this for yourself all you need is a box of pancake mix or your favorite pancake recipe.
To begin, Mix the batter and then transfer the mixture into a Ziploc, pastry bag, or a squeeze bottle. If you've chosen a pastry bag or Ziploc you'll want to cut off a small piece of the corner of the bag.
Next, grease a nonstick pan and drop little drops (about the size of a dime, don't forget the batter will expand) of the pancake batter into the pan to create the mini pancakes.
Once the batter begins to bubble flip your tiny flapjacks and cook the other side.
Finally, once cooked, transfer your tiny pancake cereal pieces into a bowl and enjoy!
Note: Don't forget you can add other fun ingredients to the pancake mix, such as mini chocolate chips or sprinkles. And you can serve the pancakes with milk and/or maple syrup and butter. Get creative and have fun with it!
ICYMI: There are several other viral cooking trends you seriously need to try! From peanut butter bread to wine ice-cream floats and White Claw slushies to Dalgona frothy coffee. What will be next?!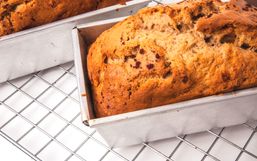 With more people spending time at home, many are using their time to bake delicious treats such as cookies and homemade bread.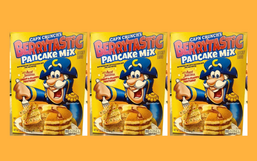 Breakfast time is about to get so much better because Cap'n Crunch Berrytastic Pancake Mix is coming soon.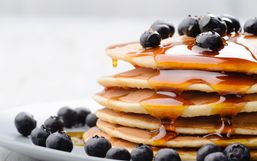 Do you load your short stack up with butter and syrup? Or do you prefer your flapjacks with jam and whipped cream?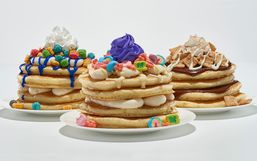 IHOP is serving up a nostalgic breakfast with its latest partnership with iconic cereal brands to bring you Cereal Pancakes and...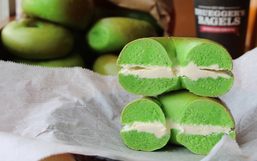 Alright friends, mark your calendars because Bruegger's Bagels is carrying on the festive tradition for yet another year!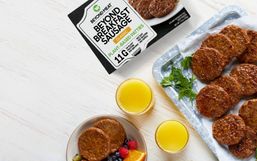 Good news plant-based and flexitarian friends, Beyond Meat is launching more plant-based products that you can make at home!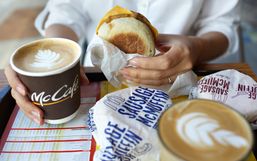 Good news McDonald's fans, if you're craving your favorite McDonald's breakfast but don't want to leave your house then you're in...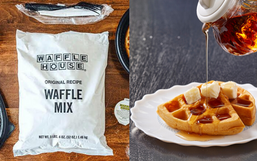 Many restaurants are temporarily closed, but that isn't stopping them from getting creative to ensure their fans can still enjoy...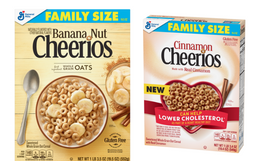 Cereal is one of the easiest breakfast options out there. It's quick to make and eat and if you have the right accessories you can...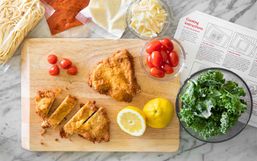 Most restaurants have temporarily closed their dine-in option but that isn't stopping them from making sure their fans get their...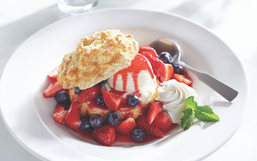 Mother's Day is just around the corner and Red Lobster wants to help you spoil mom!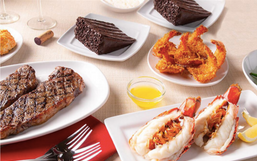 Moms are wearing more hats this year especially with having everyone home more than usual.