Good news peanut butter fans, SKIPPY® peanut butter just announced that they are launching three new innovative products to their lineup so you can have more ways to satisfy your cravings! The brand is releasing peanut butter in squeezable pouches, no sugar added peanut butter, and peanut butter with added protein! You can already find the protein-packed peanut butter in select retailers nationwide while the other two products will hit the shelves in late June 2020. Follow along as we uncover everything there is to know about these new crave-worthy offerings.
Skippy Squeeze Peanut Butter
If you've ever had a peanut butter craving while you're on the go this is the product for you! The new Skippy Squeeze peanut butter comes in a convenient squeezable pouch that was specifically designed for you to take it to go! The pouch is easy to squeeze (perfect for kids) and features a twist-off lid to help prevent messes! Squeeze the peanut butter on a sandwich or an apple slice or straight into your mouth — we don't judge here!
This new innovative product is available in both creamy peanut butter as well as natural creamy peanut butter. Each pouch features six ounces of squeezable peanut butter and includes seven grams of protein per serving.
"We know consumers are looking for new ways to enjoy the peanut butter they love while still delivering on taste and product benefits," said Jennesa Kinscher, SKIPPY® brand manager. "We are thrilled to bring the first mainstream squeeze peanut butter and squeeze natural peanut butter spread to the category. It has already become a staple in our home for easy snacking, without the mess!"
Skippy No Sugar Added Peanut Butter Spreads
If you need (or want) to watch your sugar intake the new Skippy No Sugar Added Peanut Butter Spreads are perfect for you! They're made of just three simple ingredients, peanut butter, palm oil, and salt! This new product is available in 16-ounce jars.
Skippy Added Protein Peanut Butter
Protein is a vital nutrient that your body needs to build and repair tissue. Now you can add even more protein into your diet with the new Skippy Added Protein Peanut Butter! The new product is available in creamy chunky varieties and is blended with plant-based protein. The new protein-packed peanut butter contains 10 grams of plant-based protein per serving and is available in 14-ounce jars.
"In addition to these three new innovation products, we're equally as excited about their unique packaging," added Kinscher. "With SKIPPY® Squeeze and SKIPPY® Added Protein, we're providing consumers a cleaner and easier way to spread the SKIPPY® peanut butter and peanut butter spreads they love. The convenient, mess-free top of SKIPPY® Squeeze and the wide, squat jar of SKIPPY® Added Protein help us address the dreaded 'peanut butter knuckles'."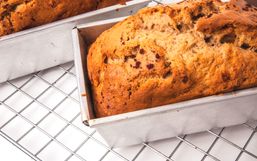 With more people spending time at home, many are using their time to bake delicious treats such as cookies and homemade bread.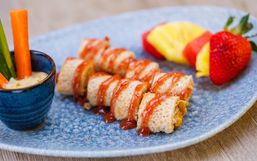 Nothing pairs better together than peanut butter and jelly. And Disney serves these classic ingredients in the best way!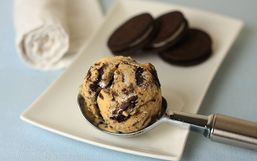 Peanut butter lovers unite! Today is National Peanut Butter Lovers Day and we have some delightful treats to help you...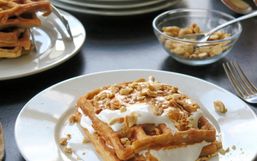 Fluffernutter, if you've never heard, is originally a sandwich said to have originated in New England, Massachusetts that...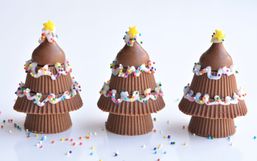 There's something...well...magical...yes, Christmas magical about a Reese's Peanut Butter Cup.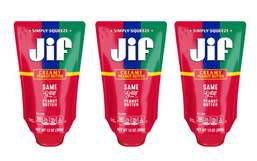 Get ready peanut butter fans, Jif just announced the launch of their most innovative product yet, Jif Squeeze Creamy Peanut...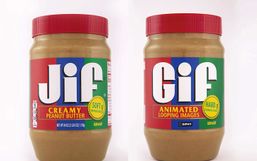 The GIF pronunciation debated has been going on for a very, very long time and Jif Peanut Butter is here to finally settle this...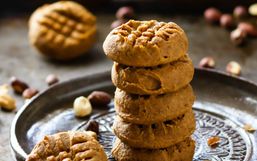 Around 3 years ago I discovered powdered peanut butter (aka peanut flour).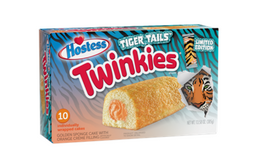 This year has proven to be the year of the tiger! Earlier this year, Netflix's American true-crime documentary miniseries, 'Tiger...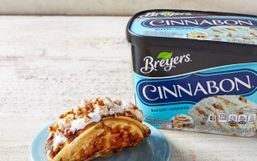 There's no better way to cool off in the summer than with a delicious bowl of ice cream, right?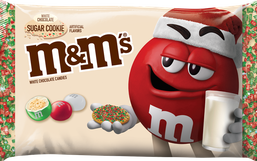 Merry Christmas... in July?! Yes, Mars, Incorporated wants to get you in the holiday spirit early this year!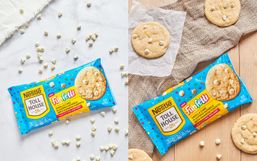 Every day will feel like your birthday when you enjoy a Funfetti treat!