Charcuterie boards have become so popular over the last few years. They're Instagram-worthy, full of delicious offerings and great for parties, date night, or to treat yourself. But people are getting more creative than ever and are creating their own version that features an array of different offerings. The Baker Mama decided to create the ultimate pancake board and we are seriously here for it! This idea takes the same concept of a charcuterie board but instead of serving preserved meats and cheese this board features your favorite breakfast foods! And if you're looking to step up your brunch game, this is exactly what you need!
Okay so here's what goes into a pancake board. According to The Baker Mama, you need to start with a large serving board. You can find these in major retailers like Target, Walmart, or online from Amazon. Then you'll need whip up a batch of your favorite pancakes. Go ahead and make your favorite pancake mix, or make them from scratch — we don't judge here!
Now to make this an ultimate pancake board you'll want to serve your pancakes with the best toppings ever. Some great ideas include (but are not limited to) chocolate chips, freshly sliced fruit, syrup, butter, peanut butter, Nutella, and if you're feeling really ambitions you can cook up some crispy bacon and scrambled eggs. You could even serve the brunch board with mimosas for an ultimate feast! The options really are endless. Check out the full idea on The Baker Mama's website!
ICYMI: Pancake boards aren't the only fun take on a charcuterie board! This baked potato board is taking over the internet! You can even enjoy charcuterie on a stick with these easy charcuterie kabobs!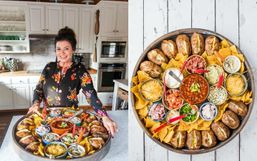 Move over charcuterie board, there's a new (and delicious) board in town that is here to steal the spotlight.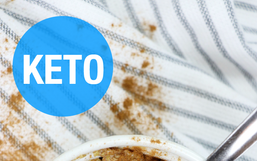 So you're on a low-carb diet, and the first thing you're struggling with is breakfast.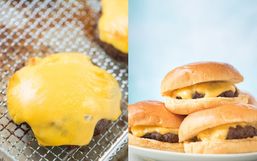 Kitchen gadgets are getting more and more impressive every year. The Instant Pot has been the most sought after kitchen appliance...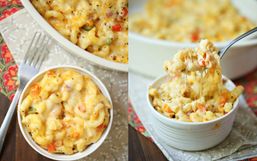 Weight Watchers has reinvented itself over the years and because of that, it is becoming more popular now than ever.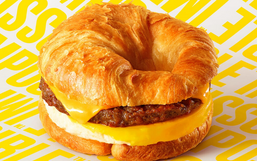 Move over Beyond Meat, there's another plant-based meat subsitute company in town that is here to steal the spotlight!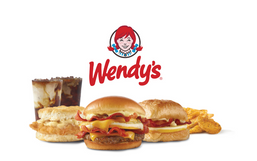 Are you tired of settling for a sub-par breakfast or skipping that meal entirely?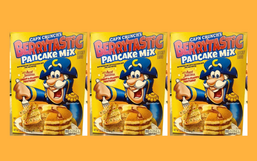 Breakfast time is about to get so much better because Cap'n Crunch Berrytastic Pancake Mix is coming soon.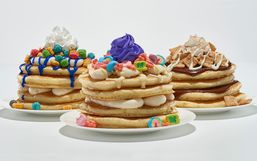 IHOP is serving up a nostalgic breakfast with its latest partnership with iconic cereal brands to bring you Cereal Pancakes and...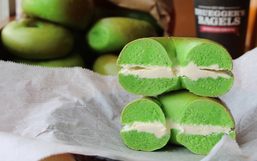 Alright friends, mark your calendars because Bruegger's Bagels is carrying on the festive tradition for yet another year!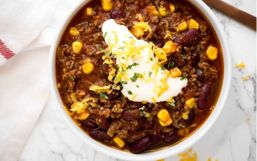 Ground beef is an inexpensive ingredient. It cooks quickly and it can be incorporated into many different recipes.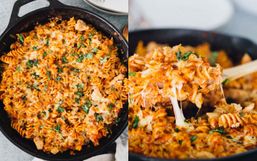 Stocking your pantry with nonperishable items is a great way to ensure you have ingredients readily available.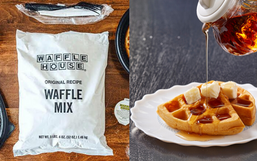 Many restaurants are temporarily closed, but that isn't stopping them from getting creative to ensure their fans can still enjoy...