What's the first thing that comes to mind when I say "Macadamia Nuts"? Probably Macadamia nut cookies! They're so delicious and add a perfect additional dimension to a simple white chocolate chip cookie. Beyond cookies, there are a wide range of ways to use macadamia nuts in your everyday baking and cooking! From breakfast to dessert, macadamia nuts will add that perfect nutty taste to any simple meal to make it taste simply perfect.
1. Coconut Macadamia Nut Waffles
Coconut is one of my favorite flavors for just about everything! Paired with some nuts, you will send your tastebuds on a trip to the tropics.
https://www.aspicyperspective.com/coconut-macadamia-nut-waffles/ Photos and Recipe By: A Spicy Perspective
2. Strawberry Lime Macadamia Cheesecake
Create this Instagram worthy cheesecake with some simple flower buds, fruit and macadamia nuts! The best part is, you don't need to bake it!
http://www.unconventionalbaker.com/recipes/raw-strawberry-lime-macadamia-cheesecake-dairy-free-gluten-free-refined-sugar-free/ Photos and Recipe By: Unconventional Baker
3. Macadamia Coconut Granola
Tired of the same old store bought granola? Make this combination of flavors your new favorite yogurt topping!
http://tutti-dolci.com/2017/01/macadamia-coconut-granola/ Photos and Recipe By: Tutti Dolce
4. Macadamia Nut Hummus
Hummus is usually made with just tree nuts, however, you can make it even more tasty with some – you guessed it – Macadamia nuts!
http://www.platingsandpairings.com/macadamia-nut-hummus/ Photos and Recipe By: Plating and Pairings
5. Salted Coffee Caramel, Macadamia and White Chocolate Brioche Scrolls
On a chilly Saturday morning, whip up a batch of these melt-in-your-mouth buns that will change your day for the better. Best served with a big mug of hot coffee.
http://www.thebrickkitchen.com/2017/05/salted-coffee-caramel-macadamia-white-chocolate-brioche-scrolls/ Photos and Recipe By: The Brick Kitchen
6. Gingerbread Macadamia Biscotti
Needing a little treat to give to a friend going through a rough patch? Or maybe to thank a neighbour for cutting your grass? This Biscotti is the perfect little sweet treat!
https://flavorthemoments.com/gingerbread-macadamia-biscotti/ Photos and Recipe By: Flavor The Moment
7. Mahi Mahi Recipe with Macadamia Crust
Yes, Macadamia nuts have worked their way into every meal of the day! Try out this amazing mahi mahi recipe with the perfect high protein crust.
https://www.foodfaithfitness.com/mahi-mahi-recipe-macadamia/ Photos and Recipe By: Food Faith Fitness
8. Macadamia Nut Cheese and Vegan Crudité
Instead of a regular charcuterie board, try creating the most memorable vegan snack board. Your guests will forget that cheese is even missing!
https://minimalistbaker.com/5-minute-macadamia-cheese-vegan-crudite/ Photos and Recipe By: Minimalist Baker
9. Honolulu Cookie Co. Copycat
Create a flawless cookie with this simple recipe and a pineapple cookie cutter! Add colorful sprinkles for a fun take on a favorite recipe.
http://www.whiskandwander.com/honolulu-cookie-company-copycat/ Photos and Recipe By: Whisk and Wander
10. White Chocolate Macadamia Nut Cookies
Ah, the classic! Sometimes, all we want is to bite into those amazing cookies our grandmothers used to make for us. Here's the recipe!
https://www.thechunkychef.com/white-chocolate-macadamia-nut-cookies/ Photos and Recipe By: The Chunky Chef
When it comes to preparing for a big date or event, we have so much to think about.
Canada Day is coming up and we can't wait to celebrate! But, what makes Canada so special anyway?
Charcuterie boards may not be new but they have become one of the hottest food trends as of late and for good reason!
Mmm... nothing quite beats tender chicken wings smothered in your favorite sauces.
It's finally Autumn and we are able to sip out Pumpkin Spice lattes, cozy up by the fire and eat that warm comfort food with loved...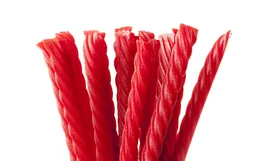 By now I think it is fair to say almost everyone knows what it means to be gluten-free.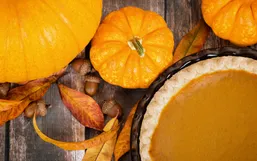 When I think about pumpkins I often find myself reminiscing or wishing it was the season of Fall.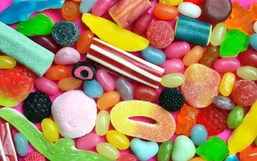 Our bodies can do strange things, especially when it comes to cravings.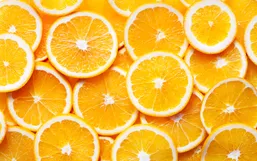 Surely you've heard the word antioxidant thrown around time and time again.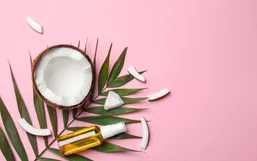 Coconut oil is an incredible natural oil to be keeping in your kitchen.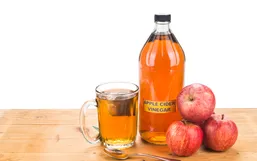 When it comes to the natural health community, apple cider is most likely the most popular type of vinegar and for good reason!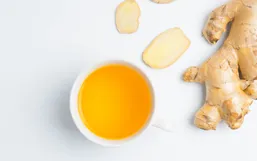 Ginger has been used for thousands of years to treat minor illnesses.