What's the first thing that comes to mind when I say "Macadamia Nuts"? Probably Macadamia nut cookies! They're so delicious and add a perfect additional dimension to a simple white chocolate chip cookie. Beyond cookies, there are a wide range of ways to use macadamia nuts in your everyday baking and cooking! From breakfast to dessert, macadamia nuts will add that perfect nutty taste to any simple meal to make it taste simply perfect.
1. Coconut Macadamia Nut Waffles
Coconut is one of my favorite flavors for just about everything! Paired with some nuts, you will send your tastebuds on a trip to the tropics.
2. Strawberry Lime Macadamia Cheesecake
Create this Instagram worthy cheesecake with some simple flower buds, fruit and macadamia nuts! The best part is, you don't need to bake it!
3. Macadamia Coconut Granola
Tired of the same old store bought granola? Make this combination of flavors your new favorite yogurt topping!
4. Macadamia Nut Hummus
Hummus is usually made with just tree nuts, however, you can make it even more tasty with some – you guessed it – Macadamia nuts!
5. Salted Coffee Caramel, Macadamia and White Chocolate Brioche Scrolls
On a chilly Saturday morning, whip up a batch of these melt-in-your-mouth buns that will change your day for the better. Best served with a big mug of hot coffee.
6. Gingerbread Macadamia Biscotti
Needing a little treat to give to a friend going through a rough patch? Or maybe to thank a neighbour for cutting your grass? This Biscotti is the perfect little sweet treat!
7. Mahi Mahi Recipe with Macadamia Crust
Yes, Macadamia nuts have worked their way into every meal of the day! Try out this amazing mahi mahi recipe with the perfect high protein crust.
8. Macadamia Nut Cheese and Vegan Crudité
Instead of a regular charcuterie board, try creating the most memorable vegan snack board. Your guests will forget that cheese is even missing!
9. Honolulu Cookie Co. Copycat
Create a flawless cookie with this simple recipe and a pineapple cookie cutter! Add colorful sprinkles for a fun take on a favorite recipe.
10. White Chocolate Macadamia Nut Cookies
Ah, the classic! Sometimes, all we want is to bite into those amazing cookies our grandmothers used to make for us. Here's the recipe!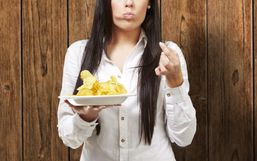 Joking and talking about being gassy can be hilarious, but when it happens to you especially if it's a frequent occurrence, it...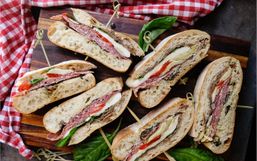 Summer is one of the most sought-after seasons of the year. If you experience cold winter months then you surely appreciate those...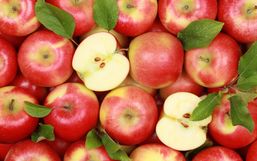 Bloating happens when the stomach becomes swollen after eating and that feeling is never a fun experience.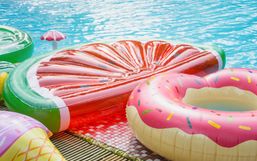 As soon as the warm weather hits it's time to hit the pools and the beaches!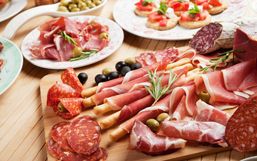 Stay clear of the sun, don't smoke, get adequate sleep, and limit your stress is all you need to prevent accelerated aging, right?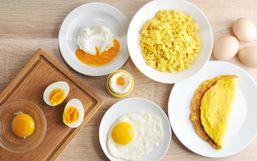 Here's the thing, we tend to put a lot of emphasis on what we shouldn't be eating but it's time the foods we really should be...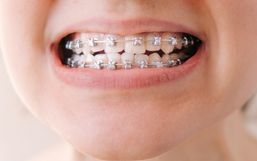 Preparing for braces can be both exciting and intimidating. It's exciting because you know the end result will be well worth the...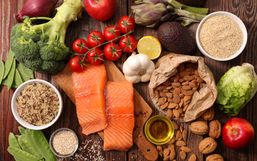 Being comfortable in your body is essential to living a happy life.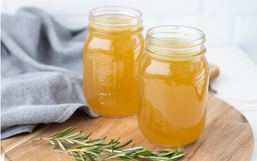 So, you're sick in bed and your stomach is grumbling and you don't know what to eat that won't make you throw up.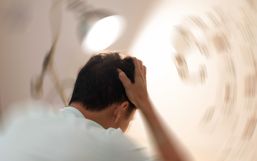 Many people are seeing great success with the keto diet and though a lot of us thought this would be a soon-to-go fad, this keto...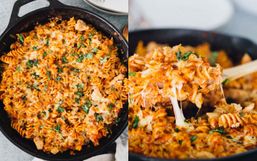 Stocking your pantry with nonperishable items is a great way to ensure you have ingredients readily available.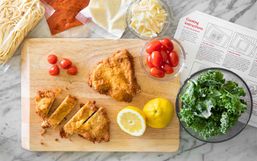 Most restaurants have temporarily closed their dine-in option but that isn't stopping them from making sure their fans get their...