What's the first thing that comes to mind when I say "Macadamia Nuts"? Probably Macadamia nut cookies! They're so delicious and add a perfect additional dimension to a simple white chocolate chip cookie. Beyond cookies, there are a wide range of ways to use macadamia nuts in your everyday baking and cooking! From breakfast to dessert, macadamia nuts will add that perfect nutty taste to any simple meal to make it taste simply perfect.
1. Coconut Macadamia Nut Waffles
Coconut is one of my favorite flavors for just about everything! Paired with some nuts, you will send your tastebuds on a trip to the tropics.
2. Strawberry Lime Macadamia Cheesecake
Create this Instagram worthy cheesecake with some simple flower buds, fruit and macadamia nuts! The best part is, you don't need to bake it!
3. Macadamia Coconut Granola
Tired of the same old store bought granola? Make this combination of flavors your new favorite yogurt topping!
4. Macadamia Nut Hummus
Hummus is usually made with just tree nuts, however, you can make it even more tasty with some – you guessed it – Macadamia nuts!
5. Salted Coffee Caramel, Macadamia and White Chocolate Brioche Scrolls
On a chilly Saturday morning, whip up a batch of these melt-in-your-mouth buns that will change your day for the better. Best served with a big mug of hot coffee.
6. Gingerbread Macadamia Biscotti
Needing a little treat to give to a friend going through a rough patch? Or maybe to thank a neighbour for cutting your grass? This Biscotti is the perfect little sweet treat!
7. Mahi Mahi Recipe with Macadamia Crust
Yes, Macadamia nuts have worked their way into every meal of the day! Try out this amazing mahi mahi recipe with the perfect high protein crust.
8. Macadamia Nut Cheese and Vegan Crudité
Instead of a regular charcuterie board, try creating the most memorable vegan snack board. Your guests will forget that cheese is even missing!
9. Honolulu Cookie Co. Copycat
Create a flawless cookie with this simple recipe and a pineapple cookie cutter! Add colorful sprinkles for a fun take on a favorite recipe.
10. White Chocolate Macadamia Nut Cookies
Ah, the classic! Sometimes, all we want is to bite into those amazing cookies our grandmothers used to make for us. Here's the recipe!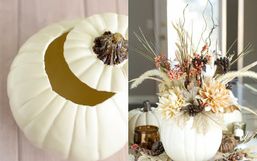 This holiday season, gather around the table and enjoy a delicious meal with those you love.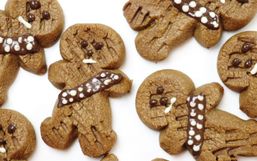 A long time ago in a galaxy far, far away… ...is a party you better get creating a menu for!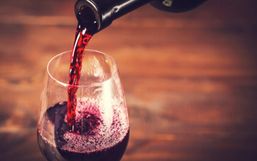 There's no better way to wind down from a busy day than to catch up on your favorite shows with snacks in hand, amirite?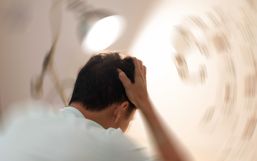 Many people are seeing great success with the keto diet and though a lot of us thought this would be a soon-to-go fad, this keto...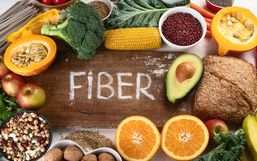 For some, healthy eating is no easy feat. The secret to being successful is to create a balanced approach that allows you to fill...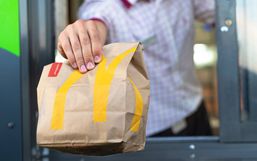 Nothing quite compares to a good ole homecooked meal but sometimes life gets busy. That's where fast-food comes in!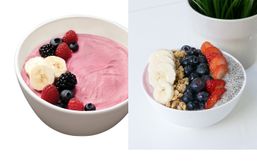 Yogurtland, the leader in self-serve frozen yogurt has no shortage of delicious options.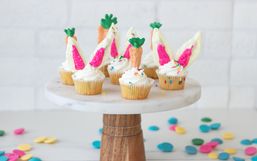 Easter is almost here and to get you into the holiday spirit we're sharing fun Easter snacks that your kids will actually want to...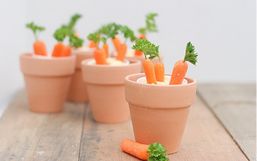 Make Easter fun for kids by whipping up cool and festive snacks.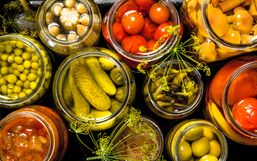 Keeping your pantry stocked with essential items is always a good idea because with the right ingredients you can whip a delicious...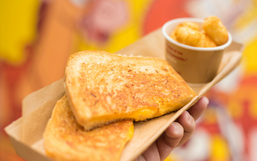 Good news Disney fans, Disney is sharing more ways for you to enjoy their iconic treats at home.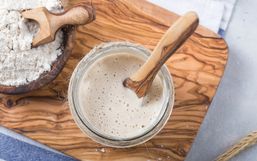 People are flexing their "making-from-scratch" muscles while stuck inside, which has caused a rise in bread baking!