When you think of sausages, BBQing them is usually the first thing that comes to mind. They are delicious in this traditional way, however, there are a variety of ways to eat them that will add a little touch of originality to your supper. They can be served in a bun as per usual, or as one of the many ingredients in a pasta dish. The best part about many of these recipes is that they make great leftovers to bring to work the next day. So instead of making your usual dogs on the grill, cook 'em up a little differently this time!
1. Sweet Potato Sausage Dogs
Cutting out processed carbs? Sweet Potato buns are your new best friend. Enjoy BBQ season without any regrets.
http://www.platingpixels.com/sweet-potato-sausage-dogs-gluten-free/ Photos and Recipe By: Plating Pixels
2. Beer Brats in Blankets and Smoked Gouda Fondue
Impress your dinner guests with smoked gouda fondue that will have their mouths watering the moment they smell it.
http://ericasrecipes.com/2017/05/beer-brats-blankets-smoked-gouda-fondue/ Photos and Recipe By: Erica's Recipes
3. Cheddar Ranch BLT Brats
Take your brats in a bun and turn them into pizazz on a bun! Adding BLT toppings is the perfect way to make an old meal new and exciting.
http://www.lemontreedwelling.com/2017/06/cheddar-ranch-blt-brats.html Photos and Recipe By: Lemon Tree Dwelling
4. Oktoberfest Sheet Pan Brats with Roasted Vegetables
Need a quick way to whip up your brats? This sheet pan supper will get you all your veggies too!
http://www.azgrabaplate.com/oktoberfest-sheet-pan-brats-roasted-vegetables/ Photos and Recipe By: Grab A Plate
5. Easy Bratwurst Pasta
Give me all the pasta! This flavorful pot of goodness is packed with our favorite bratwurst sausages, along with a variety of spices.
http://blackberrybabe.com/2016/08/18/easy-bratwurst-pasta/ Photos and Recipe By: Blackberry Babe
6. Potato and Brat Casserole
Make some soul food with this creamy potato and brat casserole. It tastes just like grandma made it for you herself.
http://mandysrecipeboxblog.com/potato-brat-casserole/ Photos and Recipe By: Mandy's Recipe Box
7. Apple Bratwurst Pizza
Bratwurst sausages can sometimes be gourmet! The apples add a touch of sweet to this salty meal and is finished off with a drizzle of balsamic reduction.
https://cooknourishbliss.com/2015/09/16/apple-bratwurst-pizza/ Photos and Recipe By: Cook Nourish Bliss
8. Dublin Coddle
Take your tastebuds on a trip to Ireland with this onion-y, rich coddle!
https://www.savingdessert.com/dublin-coddle-recipe/ Photos and Recipe By: Saving Dessert
9. Bratwurst Sandwich with Beer Braised Onions
Two words: CHEAT DAY.
http://www.raymondsfood.com/bratwurst-sandwich-with-beer-braised-onions-and-recipe Photos and Recipe By: Raymonds Food
10. One Pot Creamy Cajun Sausage
Packed with delicious veggies and soaking noodles in the cream sauce before serving are just two reasons why this pasta is so dang good.
http://www.chelseasmessyapron.com/one-pot-creamy-cajun-sausage-veggie-pasta/ Photos and Recipe By: Chelsea's Messy Apron
When it comes to preparing for a big date or event, we have so much to think about.
Canada Day is coming up and we can't wait to celebrate! But, what makes Canada so special anyway?
Charcuterie boards may not be new but they have become one of the hottest food trends as of late and for good reason!
Mmm... nothing quite beats tender chicken wings smothered in your favorite sauces.
It's finally Autumn and we are able to sip out Pumpkin Spice lattes, cozy up by the fire and eat that warm comfort food with loved...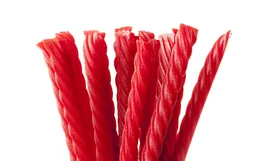 By now I think it is fair to say almost everyone knows what it means to be gluten-free.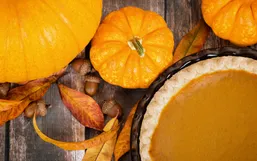 When I think about pumpkins I often find myself reminiscing or wishing it was the season of Fall.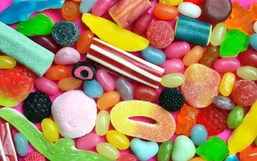 Our bodies can do strange things, especially when it comes to cravings.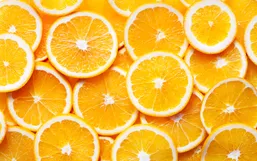 Surely you've heard the word antioxidant thrown around time and time again.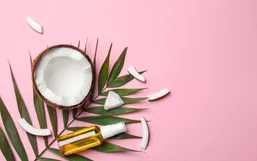 Coconut oil is an incredible natural oil to be keeping in your kitchen.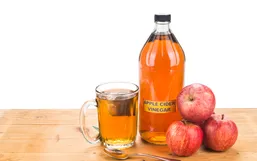 When it comes to the natural health community, apple cider is most likely the most popular type of vinegar and for good reason!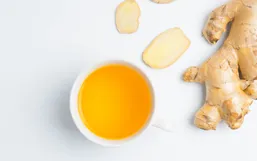 Ginger has been used for thousands of years to treat minor illnesses.