Ramen noodles are maybe a thing of your past, when in your college days you were living on food that costs 32 cents, but let's face it, ramen is dang delicious. Whether you've simply moved on since your youthful pocket change meals, or just found yourself uninventive when it comes to ramen, now is the time to revisit this old school food. There are many ways to use ramen that maybe you haven't even considered. This is the decade of "the foodie" where people are creatively changing the ways we enjoy such simple foods and ramen noodles are no exception. Getting creative with something considered to be a poor man's dinner is a bandwagon all of us can hop on, maybe even save some money and eat well while you're at it. Here are ten recipes to get you tossing those noodles into your grocery cart, once again.
1. Ramen Burritos
The "ramenrrito" hit the scene just after the sushirrito blew up our Instagram feeds with mind blowing combinations of worlds we didn't see coming. The ramenrrito, however, is looking like it may have some more longevity with its taste factor being something rather amazing. Maybe we as a society have just turned a corner. We want delicious food on the go, and we want it handheld. We want burritos!
http://www.foodbeast.com/news/ramenritto-recipe/ Photo by: Food Beast
2. Ramen Crust Pizza
Oh yes, you can make a crust out of ramen noodles. Before you get all "that's weird", just pause and think for a moment; spaghetti, sauce and cheese tastes delicious, no? So wouldn't it with quick cooking ramen noodles? Pizza pie (err, ramen pie). With the crust baking to a delicious crunch, while still remaining slightly chewy, this may be one for the books. With only 10 minutes of prep time, and 20 minutes of cooking time, this dish (made best in a cast iron skillet) will have you reconsidering your pizza and ramen ways forever.
http://www.seriouseats.com/recipes/2013/09/ramen-crust-pizza-recipe.html Photo by: Serious Eats
3. Ramen Crispy Treats
When childhood and the college years bring you into the next phase of life, meaning adulthood and likely, parenthood. Woah. This dessert, which is essentially rice krispies squares with a twist, is both easy and cheap to make, and somehow still manages to be wildly impressive. Kids and adults alike will love the crispy ramen noodles in their melted marshmallow ooey gooeyness and this recipe shows them cut in shapes, dipped and drizzled in chocolate. Who would have thought ramen noodles could be anything but savory?
http://missmochi.blogspot.ca/2014/02/ramen-crispy-treats.html Photo by: Miss Mochi
4. Ramen Mac & Cheese
Noodles and cheese, the basic elements of a mac and cheese, but instead of the "mac", how about some "ram"? Okay that short form doesn't work…but ramen absolutely DOES work as a substitute for macaroni noodles, and they cook in way less time. Ramen noodles only take 2 minutes to cook, then drain, add cheese and milk and whatever other flavors you feel like, and you just combined two poor man's dinners into one gourmet something or other.
http://www.marriageandlaughter.com/ramen-and-cheese/#_a5y_p=1244970 Photo by" Marriage and Laughter
5. Asian Ramen Salad
Everyone loves a bit of crunch to their salad. It's what makes us feel separated from the rabbits when eating a bowl full of greens. That crunch holds value in a salad. Uncooked crushed ramen noodles are the perfect complimenting crunch to an Asian salad that you'll be kicking your heels up for.
http://www.tablefortwoblog.com/ridiculously-amazing-asian-ramen-salad/ Photo by: Table For Two
6. Ramen Donuts (aka Ramnuts)
Yes you read that correctly. Someone actually spent time and energy on making ramen noodles into elaborate donuts. Somehow, it's not even that crazy. Ramen is a starch, a rather plain one, and why not make it into the dough of a doughnut, and live a little?
http://www.foodandwine.com/fwx/food/because-sometimes-someone-makes-doughnut-out-ramen-noodles Photo by: Food and Wine
7. Ramen Crusted Chicken Nuggets
Sick and tired of feeding your kids the same freaking dinners day after day? Kids can be like that, they like what they like, and they know what they know. Those are some big walls to tear down with little tastebuds, and it can take some extremes to get them to try new things. So instead of trying something new, how about trying something they already know and love, and giving that a twist so the whole family can enjoy it? The use of broken ramen noodles as a crust on chicken nuggets makes for a fast and easy dinner choice for the whole family, without sacrificing on that crispy fried taste (without actually being fried, of course).
http://www.ohbiteit.com/2014/07/ramen-chicken.html Photo by: Oh Bite It!
8. Thai Chicken Ramen
If you love Thai chicken soup, then this one is for you. With the fast cooking ramen, you won't even have to worry about the rice, and can whip this soup up in no time, and for less money. With ingredients like light coconut milk, Thai green curry paste, carrots, peppers and cilantro, this recipe is one to warm you up and fill you up. Who knew ramen could look so….fancy.
http://www.cookingclassy.com/easy-umami-tonkotsu-chicken-ramen/ Photo by: Cooking Classy
9. Korean Chicken & Ramen Waffles
Remember when waffle irons were used for waffles only? Lol, silly us. These super awesome griddle pans cook food evenly, quickly and come out looking rad. Combining cooked ramen mixed with egg and poured into a waffle iron makes for a super delicious base to this Korean chicken recipe. Chicken & waffles, with a ramen twist!
http://www.kimchimom.com/2016/06/korean-fried-chicken-and-ramen-waffles-sundaysupper/ Photo by: Kimchi Mom
10. Ramen Burger
In 2013, The Original Ramen Burger was born. A creation of Keizo Shimamoto who merged his Korean and L.A. cultural influences and created a burger with buns made of ramen noodles. The burger made its debut in NYC and had line ups until they were sold out, day after day. Now, that same concept has an at-home version with this mouth watering recipe, so you can skip the lines and have one in the comfort of your own home. Plus, that addition of a fried egg is genius. Get out your napkins for this one!
http://www.kitchme.com/recipes/ramen-burger-with-fried-egg Photo by: Kitch Me
When it comes to preparing for a big date or event, we have so much to think about.
Canada Day is coming up and we can't wait to celebrate! But, what makes Canada so special anyway?
Charcuterie boards may not be new but they have become one of the hottest food trends as of late and for good reason!
Mmm... nothing quite beats tender chicken wings smothered in your favorite sauces.
It's finally Autumn and we are able to sip out Pumpkin Spice lattes, cozy up by the fire and eat that warm comfort food with loved...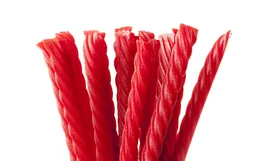 By now I think it is fair to say almost everyone knows what it means to be gluten-free.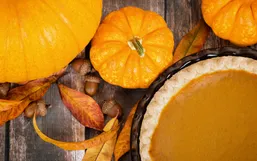 When I think about pumpkins I often find myself reminiscing or wishing it was the season of Fall.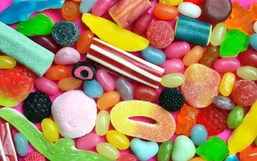 Our bodies can do strange things, especially when it comes to cravings.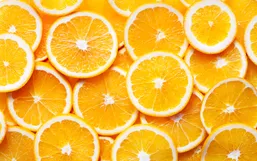 Surely you've heard the word antioxidant thrown around time and time again.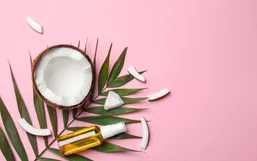 Coconut oil is an incredible natural oil to be keeping in your kitchen.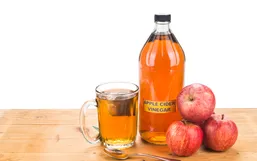 When it comes to the natural health community, apple cider is most likely the most popular type of vinegar and for good reason!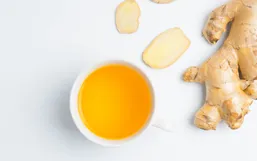 Ginger has been used for thousands of years to treat minor illnesses.