At Forkly, we talk a lot of our love for sweets. From chocolate to candy, we are always trying to find healthier options to consume those sugary treats more often! Sometimes, though, we want a little spice in our lives! Making snacks and meals that will bring your tastebuds to life is one way to mix up your cooking routine and keep your family interested in supper times meals! Whether you're adding a side dish that has a kick, or making a main entrée that will have people sweating, these dishes are the perfect balance of savoury and spicy. YUM.
1. Spicy Baked Sweet Potato Wedges
An easy late night snack that will fill your belly with quality sweet potato while satisfying that spicy craving.
http://www.lecremedelacrumb.com/spicy-baked-sweet-potato-wedges/ Photos and Recipe By: Le Creme De La Crumb
2. Spicy Tuna Wraps
A quick lunch with a kick!
http://goodiegodmother.com/spicy-tuna-wraps/ Photos and Recipe By: Goodie God Mother
3. Spicy Chicken and Pickled Jalepeno
Turn pizza into an exciting experience by heaping it with with spicy toppings like spicy chicken and jalepenos.
http://www.mexicanplease.com/spicy-chicken-pickled-jalapeno-pizza/ Photos and Recipe By: Mexican Please
4. One Pot Spicy Thai Noodles
Fill a pot with a delicious meal that adds spice to your life! No need for take out here!
https://domesticsuperhero.com/one-pot-spicy-thai-noodles/ Photos and Recipe By: Domestic Super Hero
5. Creamy Cajun Linguine
Need to make supper for two? These measurements will lead you to a hot meal for you and your guest!
http://aflavorjournal.com/creamy-cajun-linguine-a-small-batch-recipe-for-two/ Photos and Recipe By: A Flavor Journal
6. Spicy Wild Alaska Sockeye Salmon Poke Bowl
Create this colorful bowl of health on a hot day when you need a little heat on your tastebuds.
https://www.jessicagavin.com/spicy-wild-alaskan-sockeye-salmon-poke-bowls/ Photos and Recipe By: Jessica Gavin
7. Spicy Pepper Jack Mac and Cheese
Has Mac and Cheese gotten boring for you? Take it to the next level with the help of a little pepper jack.
http://chefsavvy.com/spicy-pepper-jack-mac-and-cheese/ Photos and Recipe By: Chef Savvy
8. Spicy Shrimp Stacks with Mango Salsa
If you love shrimp, you are in for a treat! This shrimp tower is piled high with all the good stuff and is so delicious!
http://thegirlonbloor.com/spicy-shrimp-stacks-with-mango-salsa/ Photos and Recipe By: The Girl On Bloor
9. Spicy Spiralized Sweet Potato Fries
Instead of cutting wedges for sweet potato fries, try making irresistible sweet potato strings!
http://strengthandsunshine.com/spicy-spiralized-sweet-potato-fries/?utm_content=buffer36235&utm_medium=social&utm_source=pinterest.com&utm_campaign=buffer Photos and Recipe By: Strength and Sunshine
10. Spicy Ground Beef Nachos
Nachos are always better when they pack a spicy punch!
http://www.mexicanplease.com/beef-nachos/ Photos and Recipe By: Mexican Please
Bell peppers happen to be yet another surprising misconceived food that is generally classified as a vegetable, but surprisingly...
Julia Child is one of the most iconic chefs in the world, and for good reason.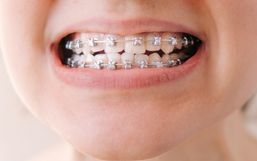 Preparing for braces can be both exciting and intimidating. It's exciting because you know the end result will be well worth the...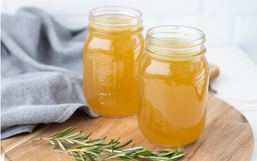 So, you're sick in bed and your stomach is grumbling and you don't know what to eat that won't make you throw up.
Many people are seeing great success with the keto diet and though a lot of us thought this would be a soon-to-go fad, this keto...
Keeping your pantry stocked with essential items is always a good idea because with the right ingredients you can whip a delicious...
Most restaurants have temporarily closed their dine-in option but that isn't stopping them from making sure their fans get their...
Canada Day is coming up and we can't wait to celebrate! But, what makes Canada so special anyway?
Charcuterie boards may not be new but they have become one of the hottest food trends as of late and for good reason!
There's no better time to cook up a juicy burger than summertime!
It's finally Autumn and we are able to sip out Pumpkin Spice lattes, cozy up by the fire and eat that warm comfort food with loved...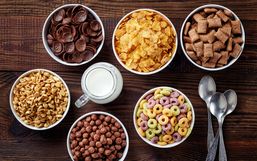 A lot of us make a huge effort to make sure the content of our cupboards and kitchens reflect the lifestyle we want to live and...