What's with this craze about Hemp Seeds? Are they similar to Chia Seeds? Are they different? Do I need to buy them? Well, let's answer most of your questions in the following sentences. Hemp Seeds do have some benefits that are similar to Chia Seeds, but they also have their own unique benefits. Hemp Seeds are high in fibre and omegas, anti-inflammatory (always a good thing) and high in protein. They help with improving your brain and immune function and can help with weight loss. "How do I cook with Hemp Seeds?" you ask. Well, in a variety of different ways. You truly can incorporate them for breakfast, lunch and dinner without even realizing it. Check out these simple yet delicious recipes to get your creative hemp seed juices flowing!
1. Radish Avocado Toast
This is hard to believe, but I actually just discovered the magic of avo-toast this morning. I think the Pink Himalayan Salt is what took it to the next level. Tomorrow, I'll be sprinkling on some chia and hemp seeds for extra nutritional value.
https://www.veggieinspired.com/favorite-avocado-toast/ Photos and Recipe By: Veggie Inspired
2. Vegan Banana Muffins
Craving those banana muffins? Before you bake them, try out this recipe that is packed with benefits for your body!
http://pureella.com/healthy-hemp-seed-banana-muffins/ Photos and Recipe By: Pure Ella
3. Ginger Sesame Walnut and Hemp Seed Lettuce Wraps
You can gingerly try these…or you can enthusiastically dig in!
http://createmindfully.com/ginger-sesame-walnut-and-hemp-seed-lettuce-wraps/ Photos and Recipe By: Create Mindfully
4. Hemp-Crusted Baked Chicken
Who said chicken nuggets had to be bad for you?
https://www.gimmesomeoven.com/hemp-crusted-baked-chicken-tenders-recipe/#_a5y_p=1803434 Photos and Recipe By: Gimme Some Oven
5. Hemp Seed Matcha Vegan Cheesecake
Give me all the cheesecakes with nutritional value that won't make me regret it later!
http://www.thecrunchychronicles.com/hemp-seed-matcha-vegan-cheesecake/ Photos and Recipe By: The Crunchy Chronicles
6. Chocolate Peanut Butter Hemp Seed Protein Balls
A quick snack to keep at your office desk or to throw in your purse for a day of shopping.
http://www.busybuthealthy.com/chocolate-peanut-butter-hemp-seed-protein-balls/ Photos and Recipe By: Busy But Healthy
7. Roasted Winter Bowl with BBQ Tempeh and Hemp Seed Ranch Dressing
If you make this for lunch tomorrow, your lunch will be the envy of the office.
http://thefirstmess.com/2016/02/10/roasted-winter-bowl-w-bbq-tempeh-vegan-hemp-seed-ranch-dressing-recipe/ Photos and Recipe By: The First Mess
8. Raw Hemp Algae Bars
Feeling adventurous? Is the regular granola bar not doing it for you? Get a little crazy with some algae and hemp seeds.
http://freshplanetflavor.com/recipe-raw-hemp-algae-bars/ Photos and Recipe By: Fresh Planet Flavor
9. Creamy Hemp Pesto Pasta Salad
Do you want to include hemp seeds in your supper? This recipe is the perfect, simple starter to falling in love with hemp seeds at supper time.
http://makingthymeforhealth.com/creamy-hemp-pesto-pasta-salad/ Photos and Recipe By: Making Thyme For Health
10. Portobello Gyros with Hemp Seed Tzaziki
Greek food is delicious no matter how you cook it, but we are partial to this recipe because it has our new favorite food – hemp seeds!
http://www.carrotsandflowers.com/portobello-gyros-hemp-tzatziki-recipe/ Photos and Recipes By: Carrots and Flowers
When it comes to preparing for a big date or event, we have so much to think about.
Canada Day is coming up and we can't wait to celebrate! But, what makes Canada so special anyway?
Charcuterie boards may not be new but they have become one of the hottest food trends as of late and for good reason!
Mmm... nothing quite beats tender chicken wings smothered in your favorite sauces.
It's finally Autumn and we are able to sip out Pumpkin Spice lattes, cozy up by the fire and eat that warm comfort food with loved...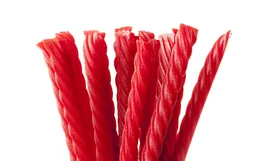 By now I think it is fair to say almost everyone knows what it means to be gluten-free.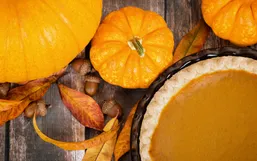 When I think about pumpkins I often find myself reminiscing or wishing it was the season of Fall.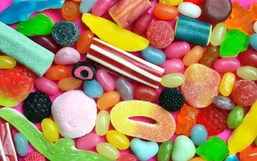 Our bodies can do strange things, especially when it comes to cravings.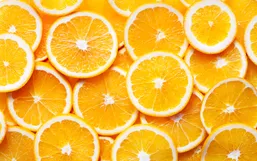 Surely you've heard the word antioxidant thrown around time and time again.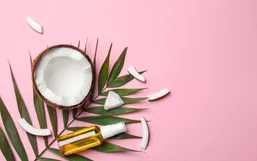 Coconut oil is an incredible natural oil to be keeping in your kitchen.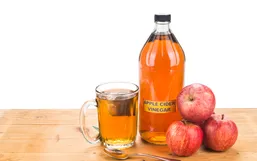 When it comes to the natural health community, apple cider is most likely the most popular type of vinegar and for good reason!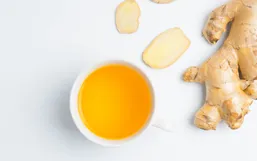 Ginger has been used for thousands of years to treat minor illnesses.