Lentils are an amazing way to get protein without having to cook up meat for your meal. There seems to be this assumption that if you are using lentils as the base for your meal, it will taste gross or boring. The opposite is actually true. Using lentils in your cooking is a great way to increase your knowledge and skill in adding spices to your meal. What usually results is a super flavorful, satisfying meal that is sure to be a favorite in your home. Lentils can be used in really obvious ways, but they can also be snuck into other foods very stealthily. No matter how sneaky or obvious you make these lentils, your family is sure to love what you're about to serve up tonight.
1. Slow Cooker Lentil and Brown Rice Tacos
Turn a family favorite into a more nutritious meal with lentils, fresh produce and a little grated cheese. Don't forget that home made guacamole!
2. Slow Cooker Lentil Sloppy Joes
Make your Sloppy Joes a little more wholesome by subbing in lentils in the place of ground meat. Do we even know what exactly ground meat is made out of? Maybe we do, but I'd rather not talk about it. Top off this sammie with some home made coleslaw.
3. Lentil and Sweet Potato Stew
When the rain comes down, the slow cooker comes out! This stew is perfect for a chilly, rainy day and can be paired well with some home made bread.
4. Vegan Lentil Loaf
Meat loaf is one of those meals that reminds you of your childhood. Once again, skip the meat and add in tons of wholesome lentils and veggies into the mix for a guilt free meal.
5. Vegan Lentil Shepherd's Pie
Shepherd's Pie has always been a favorite around our home, and it's so easy to make! With replacing the meat with lentils and the potatoes with sweet potatoes, the nutritional value skyrockets!
6. Italian Lentil Soup
This lentil soup is a great way to get used to the idea of cooking with lentils. This recipe incorporates lentils in a way that makes sense for even a first time lentil eater. This soup will definitely become a rainy day favorite around your home.
7. Easy Vegan Red Lentil Dal
Indian can sometimes be tricky to make with vegetarians around but this recipe makes it extremely simple and ever so flavorful!
8. Easy Lentil Meatballs
When you're leaning towards a more meat free way of life but still have that spaghetti and meatballs craving, this meal will help you out! The best part is, it's colorful, healthy and the farthest thing from boring.
9. Instant Pot Vegan Quinoa Burrito
When you're making supper in a hurry, this meal will meet your needs! With the help of an instant pot, your food will be ready in a matter of minutes and will satisfy those hunger pangs!
10. Lentil Walnut Burgers
Sometimes all you need is a good burger and fries! What can you swap out and then swap in to make this meal a little healthier? Obviously lentils! Your friends and family won't believe you when you say these burgers are made from lovely little lentils.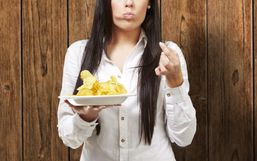 Joking and talking about being gassy can be hilarious, but when it happens to you especially if it's a frequent occurrence, it...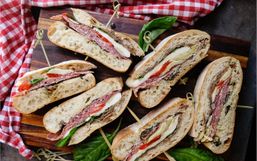 Summer is one of the most sought-after seasons of the year. If you experience cold winter months then you surely appreciate those...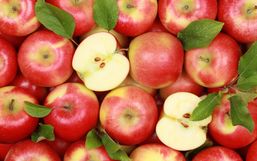 Bloating happens when the stomach becomes swollen after eating and that feeling is never a fun experience.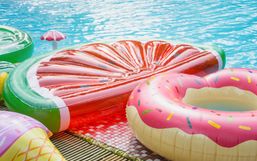 As soon as the warm weather hits it's time to hit the pools and the beaches!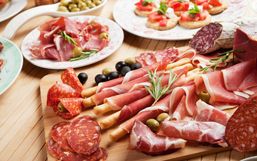 Stay clear of the sun, don't smoke, get adequate sleep, and limit your stress is all you need to prevent accelerated aging, right?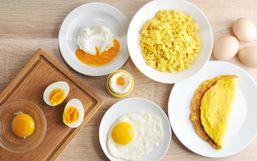 Here's the thing, we tend to put a lot of emphasis on what we shouldn't be eating but it's time the foods we really should be...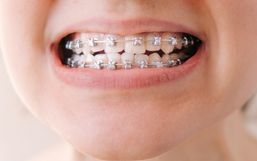 Preparing for braces can be both exciting and intimidating. It's exciting because you know the end result will be well worth the...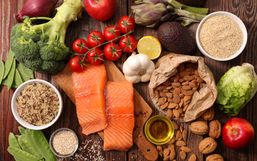 Being comfortable in your body is essential to living a happy life.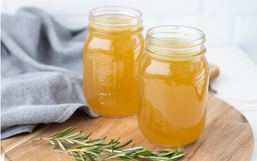 So, you're sick in bed and your stomach is grumbling and you don't know what to eat that won't make you throw up.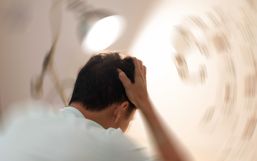 Many people are seeing great success with the keto diet and though a lot of us thought this would be a soon-to-go fad, this keto...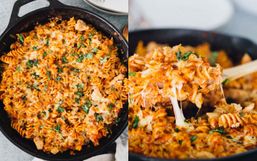 Stocking your pantry with nonperishable items is a great way to ensure you have ingredients readily available.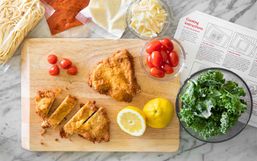 Most restaurants have temporarily closed their dine-in option but that isn't stopping them from making sure their fans get their...