Lentils are an amazing way to get protein without having to cook up meat for your meal. There seems to be this assumption that if you are using lentils as the base for your meal, it will taste gross or boring. The opposite is actually true. Using lentils in your cooking is a great way to increase your knowledge and skill in adding spices to your meal. What usually results is a super flavorful, satisfying meal that is sure to be a favorite in your home. Lentils can be used in really obvious ways, but they can also be snuck into other foods very stealthily. No matter how sneaky or obvious you make these lentils, your family is sure to love what you're about to serve up tonight.
2
1. Slow Cooker Lentil and Brown Rice Tacos
Turn a family favorite into a more nutritious meal with lentils, fresh produce and a little grated cheese. Don't forget that home made guacamole!
3
2. Slow Cooker Lentil Sloppy Joes
Make your Sloppy Joes a little more wholesome by subbing in lentils in the place of ground meat. Do we even know what exactly ground meat is made out of? Maybe we do, but I'd rather not talk about it. Top off this sammie with some home made coleslaw.
4
3. Lentil and Sweet Potato Stew
When the rain comes down, the slow cooker comes out! This stew is perfect for a chilly, rainy day and can be paired well with some home made bread.
5
4. Vegan Lentil Loaf
Meat loaf is one of those meals that reminds you of your childhood. Once again, skip the meat and add in tons of wholesome lentils and veggies into the mix for a guilt free meal.
6
5. Vegan Lentil Shepherd's Pie
Shepherd's Pie has always been a favorite around our home, and it's so easy to make! With replacing the meat with lentils and the potatoes with sweet potatoes, the nutritional value skyrockets!
7
6. Italian Lentil Soup
This lentil soup is a great way to get used to the idea of cooking with lentils. This recipe incorporates lentils in a way that makes sense for even a first time lentil eater. This soup will definitely become a rainy day favorite around your home.
8
7. Easy Vegan Red Lentil Dal
Indian can sometimes be tricky to make with vegetarians around but this recipe makes it extremely simple and ever so flavorful!
9
8. Easy Lentil Meatballs
When you're leaning towards a more meat free way of life but still have that spaghetti and meatballs craving, this meal will help you out! The best part is, it's colorful, healthy and the farthest thing from boring.
10
9. Instant Pot Vegan Quinoa Burrito
When you're making supper in a hurry, this meal will meet your needs! With the help of an instant pot, your food will be ready in a matter of minutes and will satisfy those hunger pangs!
11
10. Lentil Walnut Burgers
Sometimes all you need is a good burger and fries! What can you swap out and then swap in to make this meal a little healthier? Obviously lentils! Your friends and family won't believe you when you say these burgers are made from lovely little lentils.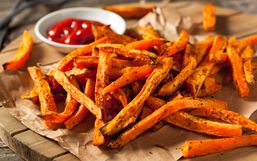 When the snack cravings hit we all know how easy it is to reach for the most accessible thing in sight.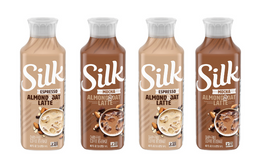 If you don't have time to head to a coffee shop this morning to score your favorite latte, don't fret! Silk, America's No.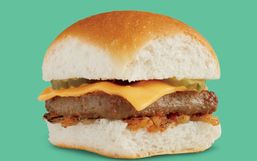 Brace yourselves because White Castle has unveiled amazing news! White Castle announced that they will soon become the very first...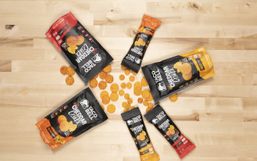 Alright Taco Bell fans, you're in for a treat today! You can now take your favorite Taco Bell flavors on the go with you with the...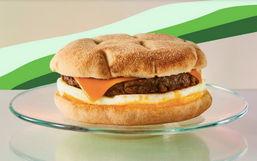 Good news Canadian friends, Starbucks Canada is the next coffee chain to partner with Beyond Meat to bring you a delicious...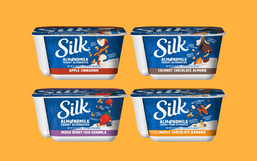 Silk, America's number 1 plant-based beverage brand is constantly thinking up new, innovative products so you don't have to miss...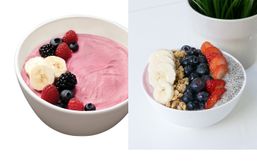 Yogurtland, the leader in self-serve frozen yogurt has no shortage of delicious options.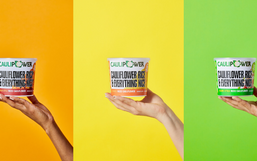 With more people searching for healthier options, companies like CAULIPOWER is committed to delivering.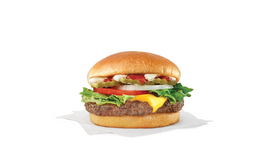 Good news plant-based friends, Wendy's is the next fast-food chain to hop on the plant-based trend!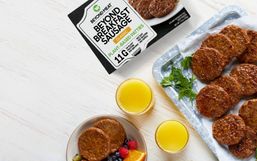 Good news plant-based and flexitarian friends, Beyond Meat is launching more plant-based products that you can make at home!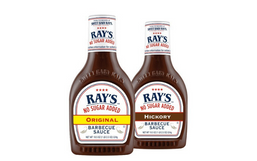 Summer is just around the corner and we all know what that means grilling season is coming too!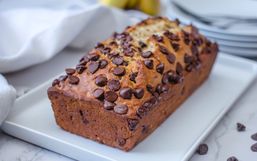 Many people are using their extra time at home to create delicious creations in the kitchen.