I'll admit it, I really like ribs, but I know a few guys who love ribs way more than me! To get some inspiration about why ribs are not only good, but absolutely legendary, I asked my male co-workers who work for Goliath.com what they thought about ribs. Nick said, "I don't know…the sauce is great, good to eat with some beer." Devon on the other hand, was a lot more adamant that Ribs were not only a food, but a lifestyle. When I asked Devon why he loved ribs, he said, "Because they're from the most magical animal on the planet." So, without further ado, I give you, legendary ribs.
1. Sticky Spicy Baby Back Ribs
A little spice is always nice when it comes in the form of a thick house made sauce!
https://www.nutmegnanny.com/sticky-spicy-baby-back-ribs/ Photos and Recipe By: Nutmeg Nanny
2. Baked BBQ Ribs with Dry Rub with Homemade Rib Rub and BBQ Sauce
Bake your ribs with not only BBQ sauce, but a memorable dry rub for maximum impact!
http://tiphero.com/baked-bbq-ribs/ Photos and Recipe By: Tip Hero
3. BBQ Ribs Recipe
This classic recipe will never go out of style.
https://temeculablogs.com/barbecue-ribs-recipe/ Photos and Recipe By: The Typical Mom Blog
4. Asian Smoked Ribs
Hey foodies! Try out this fantastic recipe to take your ribs to the next level.
http://www.whiskeyandsoba.com/asian-smoked-ribs/ Photos and Recipe By: Whiskey and Soba
5. Pressure Cooker Korean Ribs
Korean ribs are packed with flavor but are based on simplicity. You can pronounce all the ingredients in this sauce!
https://www.pressurecookrecipes.com/pressure-cooker-korean-ribs/ Photos and Recipe By: Pressure Cooker Recipes
6. Pomegranate Sticks to the Ribs
Ever though about pomegranate being incorporated into ribs? Neither did I. And then I saw this…
http://www.parsleysagesweet.com/2009/08/14/pomegranate-sticks-to-the-ribs/ Photos and Recipe By: Parsley Sage Sweet
7. Crockpot Ribs
Leave your ribs cooking all day long so when you get home, you are ready to dig in!
https://www.thebewitchinkitchen.com/crockpot-ribs/?utm_medium=social&utm_source=pinterest&utm_campaign=tailwind_tribes&utm_content=tribes Photos and Recipe By: The Bewitchin Kitchen
8. Dry Garlic Ribs
My husband love garlic more than a lot of foods. If you have someone like that in your family, this recipe is for you!
https://thecookiewriter.com/dry-garlic-ribs-canadian-chinese-style/ Photos and Recipe By: The Cookie Writer
9. Melt In Your Mouth Bourbon-Honey Glazed Ribs
Take it down south with a bourbon-honey glazed rib recipe that is to die for!
http://www.nerdswithknives.com/melt-in-your-mouth-bourbon-honey-glazed-ribs/ Photos and Recipe By: Nerds With Knives
10. Slow Cooker Honey Garlic Baby Back Ribs
Once again, slow cookers for the win!
https://www.afamilyfeast.com/slow-cooker-honey-garlic-baby-back-ribs/ Photos and Recipe By: A Family Feast
Bell peppers happen to be yet another surprising misconceived food that is generally classified as a vegetable, but surprisingly...
Julia Child is one of the most iconic chefs in the world, and for good reason.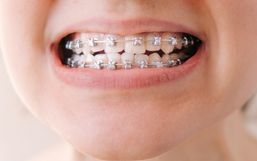 Preparing for braces can be both exciting and intimidating. It's exciting because you know the end result will be well worth the...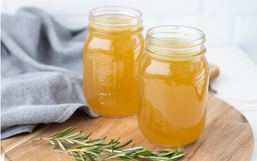 So, you're sick in bed and your stomach is grumbling and you don't know what to eat that won't make you throw up.
Many people are seeing great success with the keto diet and though a lot of us thought this would be a soon-to-go fad, this keto...
Keeping your pantry stocked with essential items is always a good idea because with the right ingredients you can whip a delicious...
Most restaurants have temporarily closed their dine-in option but that isn't stopping them from making sure their fans get their...
Canada Day is coming up and we can't wait to celebrate! But, what makes Canada so special anyway?
Charcuterie boards may not be new but they have become one of the hottest food trends as of late and for good reason!
There's no better time to cook up a juicy burger than summertime!
It's finally Autumn and we are able to sip out Pumpkin Spice lattes, cozy up by the fire and eat that warm comfort food with loved...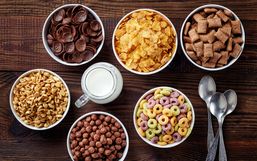 A lot of us make a huge effort to make sure the content of our cupboards and kitchens reflect the lifestyle we want to live and...