Meatless Mondays are not only a new trending idea on social media, but a healthy way to approach finding a balance between meat centered meals and veggie centered meals. In North America a lot of our meals focus on meat as the primary source of iron and protein, but there are tons of vegetarian foods that also provide the same benefits. Choosing one day a week to eat no meat and more veggies is a great way to find balance in your diet. These recipes below will help you get started on this journey without even thinking twice that meat is missing from your meal.
1. Ricotta and Spinach Calzone
Get all that iron and protein from some rich ricotta cheese and spinach! It's a gourmet twist on a classic pastry that will not disappoint!
http://www.kitschencat.com/ricotta-spinach-calzones/ Photos and Recipe By: Kitschen Cat
2. Vegan One Pot Spaghetti with Vegetables
Want to reduce your dishes and pack in those veggies? This one pot pasta is packed with color, flavor and all kinds of nutrients!
https://veganheaven.org/recipe/vegan-one-pot-spaghetti-with-vegetables/ Photos and Recipe By: Vegan Heaven
3. Mushroom Stroganoff
Create a pasta dish worth photographing and eating more than once! It's so simple yet ideal for those family members who come home from work absolutely famished.
http://www.naturalgirlmodernworld.com/home/mushroom-stroganoff Photos and Recipe By: Natural Girl Modern World
4. Vegetable Pot Pie Skillet with a Cheddar Biscuit Topping
On a rainy day, this skillet will take you back to your childhood. Packed with all the veggies you refused to eat as a child but now love, this meal will fill you up with warmth and quality.
https://www.budgetbytes.com/2016/12/vegetable-pot-pie-skillet-cheddar-biscuit-topping/?utm_content=bufferddfa1&utm_medium=social&utm_source=pinterest.com&utm_campaign=budgetbytesbuffer Photos and Recipe By: Budget Bytes
5. Creamy Tomato and Spinach Pasta
Not a huge fan of spaghetti but still want that Italian pasta experience? This simple recipe has your name written all over it!
https://www.budgetbytes.com/2013/07/creamy-tomato-spinach-pasta/ Photos and Recipe By: Budget Bytes
6. Sweet Potato Black Bean Quinoa Bowls
These insane Quinoa bowls are absolutely delicious, nutritious and so memorable you'll want to make them everyday.
http://www.spoonfulofflavor.com/2015/01/14/sweet-potato-black-bean-quinoa-bowls/ Photos and Recipe By: Spoonful Of Flavor
7. Quick and Easy Vegetarian Ramen
Skip the take out and head home to make a bowl of Ramen that looks like anything but Mr. Noodles! Packed with protein, carbs and veggies, this meal doesn't take any shortcuts to get to an amazing dish.
https://www.aheadofthyme.com/2017/01/quick-and-easy-vegetarian-ramen/ Photos and Recipe By: Ahead Of Thyme
8. Pumpkin Risotto with Goat Cheese and Dried Cranberries
This recipe is not only perfect for Autumn, but it also makes a wonderful side dish at family get togethers such as Thanksgiving and Christmas.
http://www.platingsandpairings.com/pumpkin-risotto-with-goat-cheese-dried-cranberries/ Photos and Recipe By: Platings and Pairings
9. Vegetarian Mushroom, Spinach and Quinoa Risotto with Oven Poached Eggs
Who loves poached eggs? I do! We all know how delicious risotto is, but when paired with rich flavors and a poached egg, it goes from great to incredible.
https://www.supergoldenbakes.com/2017/05/vegetarian-mushroom-spinach-quinoa-risotto.html Photos and Recipe By: Super Golden Bakes
10. Quinoa Taco Bowls with Guacamole
When you're looking for a healthier alternative for tacos, this bowl serves up nothing but the best ingredients out there. Swap out the taco shell for wholesome quinoa and your body will thank you.
http://www.platingsandpairings.com/quinoa-taco-bowls-with-guacamole-2/ Photos and Recipe By: Platings and Pairings
When it comes to preparing for a big date or event, we have so much to think about.
Canada Day is coming up and we can't wait to celebrate! But, what makes Canada so special anyway?
Charcuterie boards may not be new but they have become one of the hottest food trends as of late and for good reason!
Mmm... nothing quite beats tender chicken wings smothered in your favorite sauces.
It's finally Autumn and we are able to sip out Pumpkin Spice lattes, cozy up by the fire and eat that warm comfort food with loved...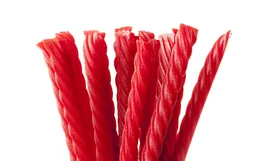 By now I think it is fair to say almost everyone knows what it means to be gluten-free.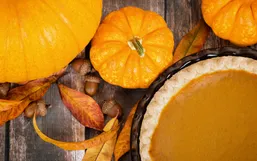 When I think about pumpkins I often find myself reminiscing or wishing it was the season of Fall.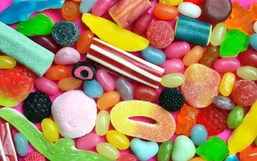 Our bodies can do strange things, especially when it comes to cravings.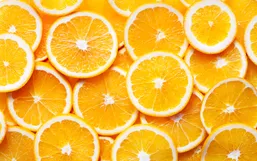 Surely you've heard the word antioxidant thrown around time and time again.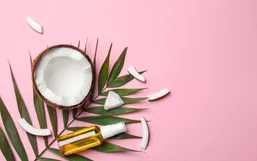 Coconut oil is an incredible natural oil to be keeping in your kitchen.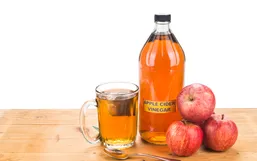 When it comes to the natural health community, apple cider is most likely the most popular type of vinegar and for good reason!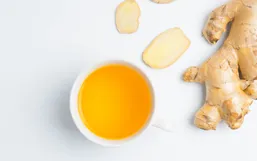 Ginger has been used for thousands of years to treat minor illnesses.