Meatless Mondays are not only a new trending idea on social media, but a healthy way to approach finding a balance between meat centered meals and veggie centered meals. In North America a lot of our meals focus on meat as the primary source of iron and protein, but there are tons of vegetarian foods that also provide the same benefits. Choosing one day a week to eat no meat and more veggies is a great way to find balance in your diet. These recipes below will help you get started on this journey without even thinking twice that meat is missing from your meal.
1. Ricotta and Spinach Calzone
Get all that iron and protein from some rich ricotta cheese and spinach! It's a gourmet twist on a classic pastry that will not disappoint!
2. Vegan One Pot Spaghetti with Vegetables
Want to reduce your dishes and pack in those veggies? This one pot pasta is packed with color, flavor and all kinds of nutrients!
3. Mushroom Stroganoff
Create a pasta dish worth photographing and eating more than once! It's so simple yet ideal for those family members who come home from work absolutely famished.
4. Vegetable Pot Pie Skillet with a Cheddar Biscuit Topping
On a rainy day, this skillet will take you back to your childhood. Packed with all the veggies you refused to eat as a child but now love, this meal will fill you up with warmth and quality.
5. Creamy Tomato and Spinach Pasta
Not a huge fan of spaghetti but still want that Italian pasta experience? This simple recipe has your name written all over it!
6. Sweet Potato Black Bean Quinoa Bowls
These insane Quinoa bowls are absolutely delicious, nutritious and so memorable you'll want to make them everyday.
7. Quick and Easy Vegetarian Ramen
Skip the take out and head home to make a bowl of Ramen that looks like anything but Mr. Noodles! Packed with protein, carbs and veggies, this meal doesn't take any shortcuts to get to an amazing dish.
8. Pumpkin Risotto with Goat Cheese and Dried Cranberries
This recipe is not only perfect for Autumn, but it also makes a wonderful side dish at family get togethers such as Thanksgiving and Christmas.
9. Vegetarian Mushroom, Spinach and Quinoa Risotto with Oven Poached Eggs
Who loves poached eggs? I do! We all know how delicious risotto is, but when paired with rich flavors and a poached egg, it goes from great to incredible.
10. Quinoa Taco Bowls with Guacamole
When you're looking for a healthier alternative for tacos, this bowl serves up nothing but the best ingredients out there. Swap out the taco shell for wholesome quinoa and your body will thank you.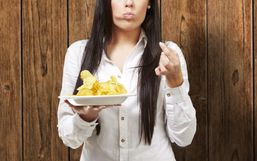 Joking and talking about being gassy can be hilarious, but when it happens to you especially if it's a frequent occurrence, it...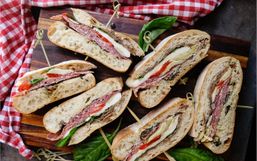 Summer is one of the most sought-after seasons of the year. If you experience cold winter months then you surely appreciate those...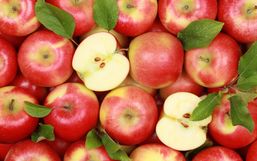 Bloating happens when the stomach becomes swollen after eating and that feeling is never a fun experience.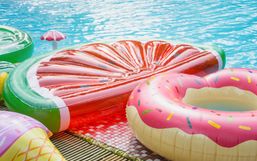 As soon as the warm weather hits it's time to hit the pools and the beaches!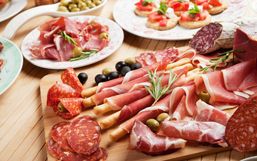 Stay clear of the sun, don't smoke, get adequate sleep, and limit your stress is all you need to prevent accelerated aging, right?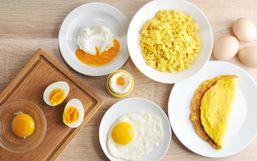 Here's the thing, we tend to put a lot of emphasis on what we shouldn't be eating but it's time the foods we really should be...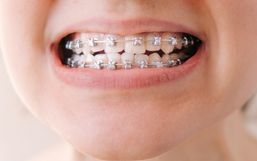 Preparing for braces can be both exciting and intimidating. It's exciting because you know the end result will be well worth the...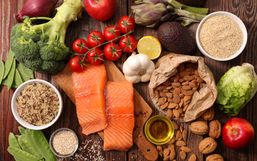 Being comfortable in your body is essential to living a happy life.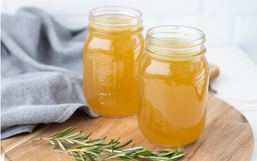 So, you're sick in bed and your stomach is grumbling and you don't know what to eat that won't make you throw up.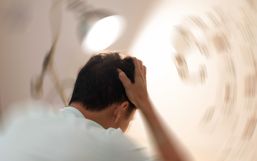 Many people are seeing great success with the keto diet and though a lot of us thought this would be a soon-to-go fad, this keto...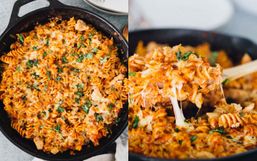 Stocking your pantry with nonperishable items is a great way to ensure you have ingredients readily available.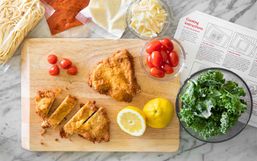 Most restaurants have temporarily closed their dine-in option but that isn't stopping them from making sure their fans get their...