Around 3 years ago I discovered powdered peanut butter (aka peanut flour). It was a bizarre concept for me at first, but basically – it's roasted peanuts, dehydrated and ground into powder form. This process removes most of it's high-fat, high-calorie oils, while leaving the two most important parts of peanuts…taste & protein, while removing approximately 80-90% of the calories, too!
Powdered peanut butter can then be rehydrated in whatever form you choose. Milk, water, yogurt, whatever you find works for you! However, it can also be used as an ingredient. Personally, it's my favorite thing to add to a chocolate protein shake for a chocolate peanut butter combo I can feel good about.
If you've found yourself venturing into the world of powdered peanut butter, but not quite sure what to make with it? We have lined up some recipes just for you to try!
1. Healthy Peanut Butter Cup Breakfast Cheesecake
Cheesecake for breakfast, and somehow healthy? This must be a dream…
https://thebigmansworld.com/2017/04/29/healthy-chocolate-peanut-butter-breakfast-cheesecake-vegan-gluten-free-sugar-free/ Photo & Recipe Here: The Big Mans World
2. Skinny Shrimp Pad Thai with PB2
PB2 is simply a brand of powdered peanut butter, and arguably the one that brought powdered peanut butter into the mainstream. Originally sold as a protein source in health food stores, it's now available due to popular demand. Recipes like this make it entirely worthy of the buzz.
http://www.tomatoboots.co/skinny-shrimp-pad-thai-with-pb2/ Photo & Recipe Here: Tomato Boots
3. Peanut Butter & Chocolate Chip Overnight Oats
Overnight Oats (ONO) are exactly what they sound like. Oats, that soften and "cook" overnight, simply in the fridge. They absorb the liquids and flavors and are ready for you to enjoy the next morning. It's life hacks like this that help us get out the door without just grabbing the loaf of bread and shoving it in our face as we drive into work. Or
https://diycandy.com/2016/02/peanut-butter-and-chocolate-chip-overnight-oatmeal/ Photo and Recipe Here: DIY Candy
4. Healthy Low Calorie Peanut Butter Banana Ice Cream
When the indulgent treats you try to tell yourself you don't need, suddenly become MUCH more of an option with this recipe!
http://popculture.com/healthy-living/2017/05/02/recipe-healthy-low-calorie-peanut-butter-banana-ice-cream/ Photo & Recipe Here: Pop Culture
5. Peanut Butter Fruit Dip
I love fruit. While it's obviously great as-is, dipping apple slices in peanut butter dip is one of my favorite past times. No joke. I do this almost nightly. This dip is protein rich with greek yogurt and powdered peanut butter, to make a well-balanced snack you can feel awesome about!
http://www.groundedandsurrounded.com/recipe/peanut-butter-fruit-dip/ Photo & Recipe Here: Grounded and Surrounded
6. Thai Peanut Chicken Curry
Now here's an inventive idea…save yourself the extra fats without sacrificing on taste when you replace regular peanut butter (used often in Thai dishes) and substitute it with the powder form. No one will know, but you.
https://www.smartfundiy.com/thai-peanut-chicken-curry-recipe-with-jif/ Photo & Recipe Here: Smart Fun DIY
7. Protein Buckeyes
Ohio's pride and joy – the Buckeyes. Whether it's football, a tree, or these peanut butter & chocolate balls. With only 4 ingredients, you can make these treats that come in for low calories with the use of powdered protein, cashew milk, stevia & dark chocolate.
http://amyshealthybaking.com/blog/2015/12/04/4-ingredient-protein-buckeyes/ Photo & Recipe Here: Amy's Healthy Baking
8. Peanut Butter Pie
Lets just keep on with the delectable dessert train with a pie that's not only incredible and decadent, but completely "skinny" too with some wonder swaps like…you guessed it! Powdered peanut butter.
http://www.skinnytaste.com/skinny-no-bake-peanut-butter-pie/ Photo & Recipe Here: Skinny Taste
9. Peanut Butter Cookies
I don't want to give away all the secrets here, but this recipe is seriously shocking for what it's made with. It's vegan, it's gluten free, it's going in my belly.
http://eathealthyeathappy.com/pb2-cookies/ Photo & Recipe Here: Eat Healthy, Eat Happy
10. Chocolate Peanut Butter Apple Protein Shake
I mentioned before that I love to add powdered peanut butter into my smoothies, since it adds the best kind of protein. Now, a protein shake with it? I've yet to try. Sounds like this is happening in my life very soon though!
https://www.jennifermeyering.com/chocolate-peanut-butter-apple-protein-shake/ Photo & Recipe Here: Jennifer Meyering
When it comes to preparing for a big date or event, we have so much to think about.
Canada Day is coming up and we can't wait to celebrate! But, what makes Canada so special anyway?
Charcuterie boards may not be new but they have become one of the hottest food trends as of late and for good reason!
Mmm... nothing quite beats tender chicken wings smothered in your favorite sauces.
It's finally Autumn and we are able to sip out Pumpkin Spice lattes, cozy up by the fire and eat that warm comfort food with loved...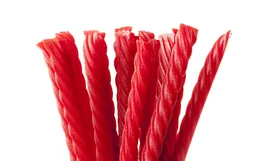 By now I think it is fair to say almost everyone knows what it means to be gluten-free.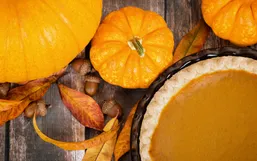 When I think about pumpkins I often find myself reminiscing or wishing it was the season of Fall.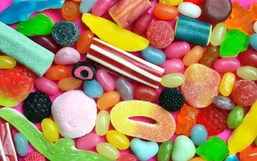 Our bodies can do strange things, especially when it comes to cravings.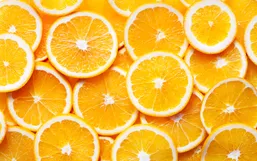 Surely you've heard the word antioxidant thrown around time and time again.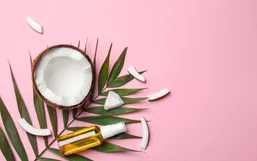 Coconut oil is an incredible natural oil to be keeping in your kitchen.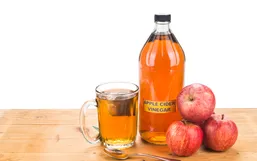 When it comes to the natural health community, apple cider is most likely the most popular type of vinegar and for good reason!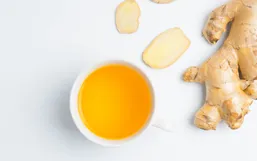 Ginger has been used for thousands of years to treat minor illnesses.