Apples aren't just a wonderful mid morning snack to munch on! Apples can be both sweet and savoury, in dinner and dessert. Being one of the most versatile fruits, apples show up in places and dishes that you would never expect. How about with some pork loin? Or what about in tomato soup? While these ideas may sounds a little out of the ordinary, you can be assured that you will love each recipe.
1. Pork Loin with Sauerkraut and Apples
Serve up the perfect meat and potatoes kind of meal with this flavor packed pork loin! The apples add a perfect sweet note to contrast the tangy sauerkraut.
https://www.imagelicious.com/blog/pork-loin-with-sauerkraut-and-apples Photos and Recipe By: Imagelicious
2. Butternut Squash, Apple and Onion Galette
Stuff your galette with all the goodness butternut squash, apple and onion can offer. The best part is, you don't need to be clean and tidy with your galette stuffing, the more, the merrier!
http://mattbites.com/2014/12/17/31-days-of-pie-day-17-butternut-squash-apple-and-onion-galette-with-stilton/ Photos and Recipe By: Matt Bites
3. Fennel Roasted Carrot & Shallot Salad with Shaved Apples
Are you tired of the same old veggies as a side dish at supper? These roasted carrots and shallots are both savoury and sweet with the help of some thinly shaved apples.
http://www.dollyandoatmeal.com/blog/2015/1/28fennel-roasted-carrot-shallot-salad-w-shaved-apples Photos and Recipe By: Dolly and Oatmeal
4. Bacon Wrapped Stuffed Pork Tenderloin
When Pork Tenderloin gets boring, get excited. You have an opportunity to jazz up a typical meal and bring it from boring to fantastic. Wrap your pork tenderloin in bacon and use apples to add the best kind of flavor to your meal.
http://www.simplyrecipes.com/recipes/bacon_wrapped_stuffed_pork_tenderloin/?utm_source=bloglovin.com&utm_medium=feed&utm_campaign=Feed:+SimplyRecipesRecipesOnly+(Simply+Recipes+-+Recipes+Only) Photos and Recipe By: Simply Recipes
5. Creamy Apple Tomato Soup
Tomato soup is an easy option on a rainy day, but if you're looking for a little extra something to add to it, throw in some apples!
http://www.lifeasastrawberry.com/creamy-apple-tomato-soup/ Photos and Recipe By: Life As A Strawberry
6. Slow Cooker Apple Crisp
What's better than a regular dessert? A dessert that's ready to be eaten as soon as you get home from work.
https://www.gimmesomeoven.com/slow-cooker-apple-crisp/ Photos and Recipe By: Gimme Some Oven
7. Apple Muffins with Crumb Topping
Bring a little fall flavor to work with you everyday with these amazingly sweet apple muffins with crumb topping.
https://bakeeatrepeat.ca/apple-muffins-crumb-topping-recipe/ Photos and Recipe By: Bake Eat Repeat
8. Fall Gingerbread Apple Pie
This pie isn't just a dessert, it's a work of art! Create beautiful fall leaves with your pie crust and layer them just like the fall leaves outside to create the ideal Fall dessert.
https://crumbkitchen.com/fall-gingerbread-apple-pie/ Photos and Recipe By: Crumb Kitchen
9. Caramel Apple Cinnamon Roll Lasagna
After you eat your delicious home made lasagna, settle in for a sweeter version for dessert! Drizzle with that cinnamon bun icing we all know and love.
https://omgchocolatedesserts.com/caramel-apple-cinnamon-roll-lasagna/ Photos and Recipe: OMG Chocolate Desserts
10. Salted Caramel Apple Pie
We haven't forgotten about those vegans out there! This pie is vegan friendly so you can served this up at any gathering for all to enjoy.
http://wallflowerkitchen.com/salted-caramel-apple-pie-vegan/ Photos and Recipe By: Wallflower Kitchen
When it comes to preparing for a big date or event, we have so much to think about.
Canada Day is coming up and we can't wait to celebrate! But, what makes Canada so special anyway?
Charcuterie boards may not be new but they have become one of the hottest food trends as of late and for good reason!
Mmm... nothing quite beats tender chicken wings smothered in your favorite sauces.
It's finally Autumn and we are able to sip out Pumpkin Spice lattes, cozy up by the fire and eat that warm comfort food with loved...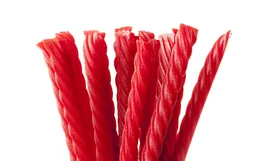 By now I think it is fair to say almost everyone knows what it means to be gluten-free.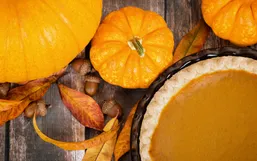 When I think about pumpkins I often find myself reminiscing or wishing it was the season of Fall.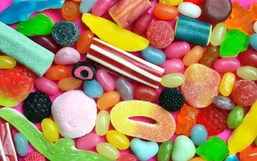 Our bodies can do strange things, especially when it comes to cravings.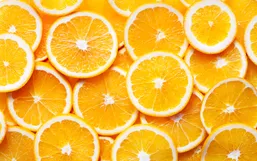 Surely you've heard the word antioxidant thrown around time and time again.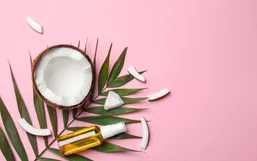 Coconut oil is an incredible natural oil to be keeping in your kitchen.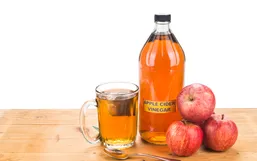 When it comes to the natural health community, apple cider is most likely the most popular type of vinegar and for good reason!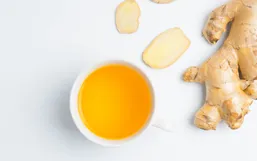 Ginger has been used for thousands of years to treat minor illnesses.