Good ol' chop suey is a great recipe to help ensure that you eat your veggies while enjoying your supper. Flavored with delicious seasoning, this dish is the perfect meal to serve to large groups of people at a dinner party, or even for two on a night when you want take out but are on a budget. There's no exact way to make chop suey, rather, a variety of ingredients to help create one beautiful meal after the next. If you only know one way to make chop suey, this list will help you diversify your recipes so you can enjoy your favorite supper in a variety of ways.
1. Chinese Vegetable Chop Suey
This is the veggie lovers dream! Packed with all kinds of nutrients, this dish will not disappoint.
https://veganheaven.org/recipe/chinese-vegetable-chop-suey/ Photos and Recipe By: Vegan Heaven
2. Instant Pot Chop Suey
Did you happen to buy an Instant Pot this year? If you haven't, go for it! Take the plunge – it's truly a game changer.
http://eatsomethingdelicious.com/instant-pot-chop-suey/#skiptochopsuey Photos and Recipe By: Eat Something Delicious
3. Chicken Chop Suey
Chicken is a great source of protein and can add piles of flavor to your chop suey.
http://inspirationkitchen.com/chicken-chop-suey/ Photos and Recipe By: Inspirational Kitchen
4. Portobello Chop Suey Bowls
We love how colorful this chop suey bowl is. Portobello mushrooms are a wonderful addition to this meal and absorbs all that seasoning and flavor.
http://fullofplants.com/portobello-chop-suey-bowls/ Photos and Recipe By: Full Of Plants
5. Take-In Chop Suey
Make your chop suey taste exactly like your favorite take out restaurant.
http://blommi.com/homemade-chicken-chop-suey-recipe/ Photos and Recipe By: Blommi
6. Easy Chop Suey
After a long day at work, sometimes we just need an easy meal. This chop suey is your new best friend.
http://www.foxyfolksy.com/chop-suey-recipe/ Photos and Recipe By: Foxy Folksy
7. Tofu Chop Suey
Tofu is a great meat substitute that can be used in a variety of dishes, and chop suey is no exception!
http://www.glutenfreeveganpantry.com/tofu-chop-suey/ Photos and Recipe By: Gluten Free Vegan Pantry
8. Easy Peasy Chop Suey
This easy peasy chop suey features deep fried tofu with a pile of bright veggies!
http://www.angsarap.net/2014/08/05/chopsuey/ Photos and Recipe By: Ang Sarap
9. Pork Chop Suey
Pork chop suey is filled with all kinds of flavor and fresh peas!
http://www.ladybehindthecurtain.com/pork-chop-suey/ Photos and Recipe By: Lady Behind The Curtain
10. Healthy American Chop Suey
Sometimes we just want a cheat day. This American Chop Suey isn't actually chop suey but it sure does look like a great meal!
http://www.healthyseasonalrecipes.com/healthy-american-chop-suey/ Photos and Recipe By: Healthy Seasonal Recipes
Bell peppers happen to be yet another surprising misconceived food that is generally classified as a vegetable, but surprisingly...
Julia Child is one of the most iconic chefs in the world, and for good reason.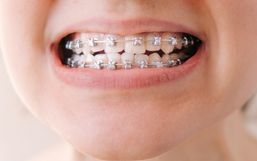 Preparing for braces can be both exciting and intimidating. It's exciting because you know the end result will be well worth the...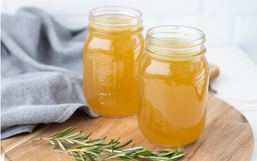 So, you're sick in bed and your stomach is grumbling and you don't know what to eat that won't make you throw up.
Many people are seeing great success with the keto diet and though a lot of us thought this would be a soon-to-go fad, this keto...
Keeping your pantry stocked with essential items is always a good idea because with the right ingredients you can whip a delicious...
Most restaurants have temporarily closed their dine-in option but that isn't stopping them from making sure their fans get their...
Canada Day is coming up and we can't wait to celebrate! But, what makes Canada so special anyway?
Charcuterie boards may not be new but they have become one of the hottest food trends as of late and for good reason!
There's no better time to cook up a juicy burger than summertime!
It's finally Autumn and we are able to sip out Pumpkin Spice lattes, cozy up by the fire and eat that warm comfort food with loved...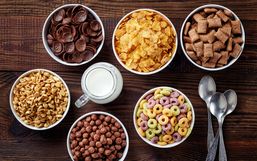 A lot of us make a huge effort to make sure the content of our cupboards and kitchens reflect the lifestyle we want to live and...