Summer is definitely the season of vacations, road trips, and time spent with family. What about those of us who still have to work through the beautiful weeks of summer? One of the best ways to make the most of your summer, is to fill your plate with flavors of the season to make you feel like you're on a vacation even when you aren't. One of the best flavors of summer is that of a Piña Colada. Instead of just reaching for the drink, make some food that tastes like your favorite beverage as well for the whole family to enjoy.
1. Poke Cake
If you haven't made a poke cake, basically you poke holes in the cake so that the icing seeps in and fills the cake with flavor. Is your mouth watering yet?
2. Cheesecake
You can never have too many ways to make a delicious cheesecake!
3. Cake Recipe
This cake is worth celebrating over! It tastes like a vacation which is always a reason to celebrate.
4. Fruit Salad
Regular fruit salads can be awfully boring after a while, so mix it up with a fruit salad that matches your Happy Hour taste buds.
5. Protein Shake
Protein Shakes don't always have to taste…manageable. Sometimes they can be amazing!
6. Sorbet
Cool down with some tropical tasting sorbet that is sure to get you in the mood to relax in the sunshine.
7. Popsicles
Make your sure littlest family members hydrate like crazy on hot summer days with these fresh popsicles!
8. Chia Overnight Oats
Wake up with a little party for your tastebuds!
9. Pina Colada Cupcakes
The perfect addition to a family BBQ menu or a summer pool party.
10. Pancakes
It's like eating dessert for breakfast! Dig in.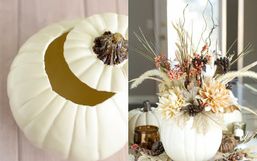 This holiday season, gather around the table and enjoy a delicious meal with those you love.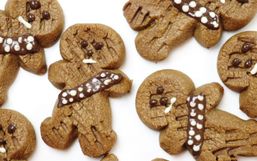 A long time ago in a galaxy far, far away… ...is a party you better get creating a menu for!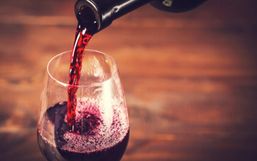 There's no better way to wind down from a busy day than to catch up on your favorite shows with snacks in hand, amirite?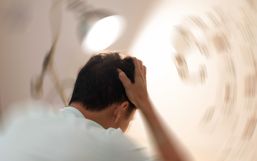 Many people are seeing great success with the keto diet and though a lot of us thought this would be a soon-to-go fad, this keto...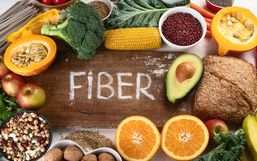 For some, healthy eating is no easy feat. The secret to being successful is to create a balanced approach that allows you to fill...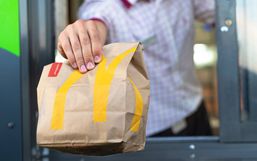 Nothing quite compares to a good ole homecooked meal but sometimes life gets busy. That's where fast-food comes in!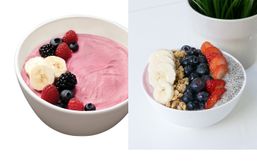 Yogurtland, the leader in self-serve frozen yogurt has no shortage of delicious options.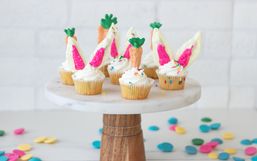 Easter is almost here and to get you into the holiday spirit we're sharing fun Easter snacks that your kids will actually want to...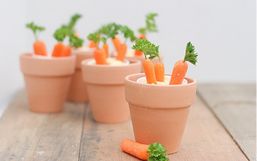 Make Easter fun for kids by whipping up cool and festive snacks.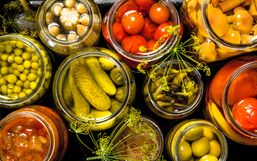 Keeping your pantry stocked with essential items is always a good idea because with the right ingredients you can whip a delicious...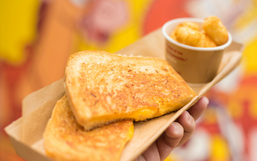 Good news Disney fans, Disney is sharing more ways for you to enjoy their iconic treats at home.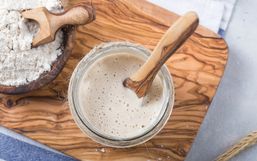 People are flexing their "making-from-scratch" muscles while stuck inside, which has caused a rise in bread baking!