Tofu! It's the one food this is always on the menu at a restaurant, and in the lunches of my friends but is also the one food I have not yet attempted to master. Let me start from the beginning. My younger sister once made my family supper as a teenager and told us that we were going to eat Butter Chicken. Delicious right? I sat down at the dinner table and discovered that my "chicken" was in perfect cubes. I thought it was odd but would give it a try. So I took my first bite, and let me tell you, when you are expecting chicken and get tofu, it is pretty shocking. And here ends my experience with tofu. Now, as I write an article about Tofu, it is clear that there are some seriously delicious ways to cook it to make it taste mouth watering-ly good. Let's take a look at our foodie future, shall we?
1. Crispy Buffalo Tofu Bites with Garlicky Yogurt and Feta Dip
All those spices we crave while watching our favorite sports games are now smothering some awesome tofu. Now everyone can enjoy game day guilty pleasures, whether they eat meat or not!
2. Quinoa Cristed Tofu Nuggets
Take chicken nuggets to the next level with a little quinoa and a lot of tofu! A healthier way to enjoy your favorite McDonald's meal – not a bad idea.
3. Enchilada Power Bowls with Spicy Tofu
Do up a little enchilada power bowl with some flavorful tofu. Who doesn't want a new way to enjoy Enchiladas?
4. Chocolate Tofu Pudding
Are you wanting dessert but can't because of a dietary restriction?  This pudding has your name written all over it. Get super excited because dessert has returned!
5. Easy Carmelized Tofu
Learn this basic way of cooking with tofu and add it to just about anything from spinach to pasta, and everything between.
6. Tofu Scramble Recipes
This Mexican dish uses just one fry pan and will fill your belly up with just about every nutrient you need!
7. Fresh Mango and Tofu Curry
As you may already know, I seriously love mango. When it's paired with something a little spicy, like curry, it's even better! Enjoy this tofu dish that packs a spicy punch.
8.  Hawaiian BBQ Tofu Bowls
Check out those coconut flakes! This dish is the perfect tofu recipe to ease tofu into your diet. With so many fresh veggies and sweet pineapple, this meal is sure to win the hearts of all the consumers.
9. Crispy Tofu Tacos with Vegan Lime Crema
I am craving this right now! It looks so delicious and will take your Taco Tuesday to another level.
10. Easy Vegetarian Ramen with Rich, Savoury Broth
I tried ramen noodles for the first time a few weeks ago and I was not disappointed. Once you try ramen, you'll always be craving it!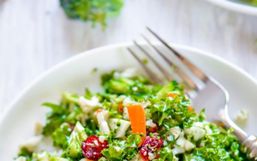 Maintaining a healthy lifestyle is so important to us and when it comes to the food category some consider green foods to be...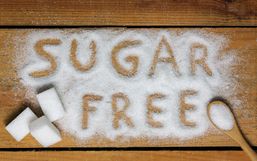 This week was a taste of my own medicine, so to speak. Among my group of friends, it has become a running a joke that at a...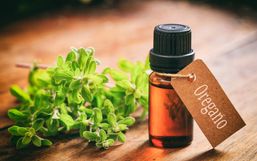 I newly discovered oregano oil a little over a year ago from a friend who swore by and raved about its amazing super-power-like...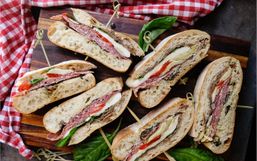 Summer is one of the most sought-after seasons of the year. If you experience cold winter months then you surely appreciate those...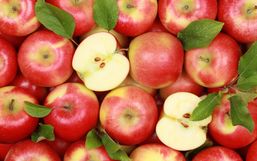 Bloating happens when the stomach becomes swollen after eating and that feeling is never a fun experience.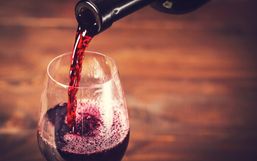 We've all heard it before "be sure to get a good night sleep". But do you know how important that statement really is?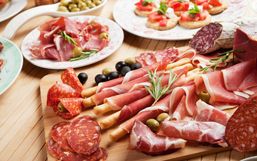 Stay clear of the sun, don't smoke, get adequate sleep, and limit your stress is all you need to prevent accelerated aging, right?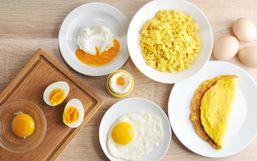 Here's the thing, we tend to put a lot of emphasis on what we shouldn't be eating but it's time the foods we really should be...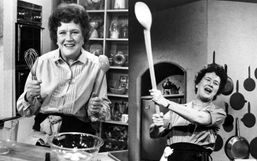 Julia Child is one of the most iconic chefs in the world, and for good reason.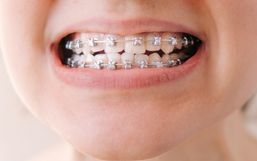 Preparing for braces can be both exciting and intimidating. It's exciting because you know the end result will be well worth the...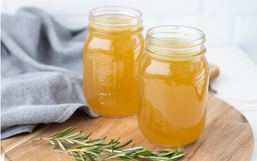 So, you're sick in bed and your stomach is grumbling and you don't know what to eat that won't make you throw up.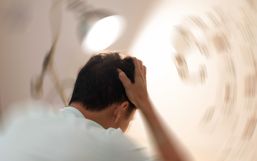 Many people are seeing great success with the keto diet and though a lot of us thought this would be a soon-to-go fad, this keto...