Working out is one thing on our to-do lists that can sometimes be skipped over. In between work and suppertime, there's a small window where we can maybe get 20-30 minutes of working out squeezed into our day. But what if we're already hungry for supper? The answer is to pack a quick snack that you can enjoy before hitting the gym that will tide you over until your next meal. Nothing is worse than working out on an empty stomach. Check out these nutritious and beneficial snacks that will nourish your body before your next quick workout.
1. Bananas
Bananas may seem like a simple snack that you can grab anytime you're hungry, but do you understand how incredibly beneficial this fruit is for your body?
Bananas are packed with potassium which helps prevent muscle cramping and also promotes the build-up of muscle tissue as you work out at the gym.
2. Chicken
Most of us will be able to find a package of chicken breasts somewhere in our fridge or freezer that we will be enjoying at some point this week.
Chicken is a wonderful lean protein for you to enjoy pre-workout. It provides your body with lasting energy so you can make it all the way through that pesky workout plan.
3. Rice
Some people love carbs and other people love to hate carbs. We are leaning more towards loving specifically complex carbs (brown rice) for a pre-workout snack.
Brown rice, being a complex carb, helps to supply your body with lasting energy that slowly releases into your body. With refined foods, you may get a temporary kick but your crash will be much worse.
4. Eggs
If you're less into eating meat and more into enjoying other lean sources of protein, eggs are a great pre-workout snack.
Scramble a couple up and enjoy on a slice of toast before you head to the gym for the combined superpowers of lasting carbohydrates and protein.
5. Oatmeal
Much like rice, oatmeal is a complex carb that helps your body have longevity in the gym as it slowly releases energy into your body.
Enjoy some oatmeal with berries as a great pre-workout snack that will coat and fill your stomach for hours to come.
6. Apples
Don't have time to make a whole snack ahead of your workout? If you have an apple on hand, it is a perfectly suitable pre-workout snack option.
Apples assist with your weight loss efforts and can also help control your blood sugar levels, ensuring you won't have an energy crash halfway through that circuit you love to hate and hate to love.
7. Whole Grain Bread
If you don't enjoy rice or oatmeal but still want to reap the benefits of complex carbs, have no fear! Whole grain bread is a fantastic source of complex carbs before a workout.
One way you can enjoy whole grain bread is by toasting it and topping your slice with a nut butter of your choice. It's the perfect combination of complex carbs and protein.
8. Sweet Potato
What if you were told that you could make some delicious baked sweet potato fries and enjoy them as a healthy snack with a little salt and pepper? It sounds too good to be true.
Well, the reality is, sweet potato is a great snack to have before working out. It is a complex carb and isn't packed with unneeded sugar.

9. Nutrition Bar
Nutrition bars are a delicious food to have on hand if you decide to zip to the gym after work and you don't have time to make a snack.
The key is to find nutrition bars that aren't packed with sugars and syrups. While they may taste good, these additional ingredients will only contribute to an energy crash before you are done your workout.
10. Peanut Butter
Peanut Butter is not only good for you when you get up in the morning and need a quick breakfast. It's also a wonderful pre-workout snack.
Whether you're enjoying a scoop of peanut butter all on its own, or topping some toasted sweet potato with it, you will find that its protein is long lasting. Perfect for a workout!
11. Smoothie
If you have a blender at home that is waiting to get a little lovin', making a pre-workout smoothie is a great way to get started.
Pack your smoothie full of berries which have less sugar than other fruits, greek yogurt, coconut oil and some avocado for a balanced, protein-packed snack.

12. Greek Yogurt
Greek yogurt has been all the rage for a few years now and the truth of the matter is, it's not going anywhere soon!
You simply can't beat the high amount of protein in each spoonful, making it a great pre-workout snack.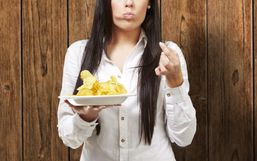 Joking and talking about being gassy can be hilarious, but when it happens to you especially if it's a frequent occurrence, it...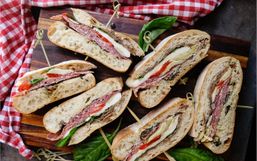 Summer is one of the most sought-after seasons of the year. If you experience cold winter months then you surely appreciate those...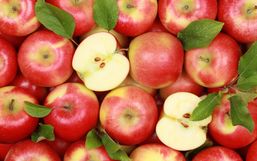 Bloating happens when the stomach becomes swollen after eating and that feeling is never a fun experience.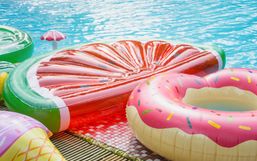 As soon as the warm weather hits it's time to hit the pools and the beaches!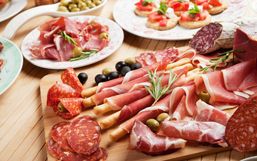 Stay clear of the sun, don't smoke, get adequate sleep, and limit your stress is all you need to prevent accelerated aging, right?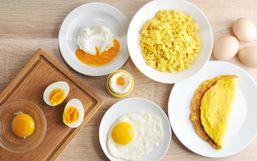 Here's the thing, we tend to put a lot of emphasis on what we shouldn't be eating but it's time the foods we really should be...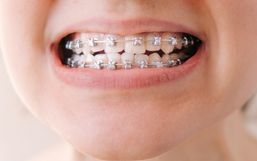 Preparing for braces can be both exciting and intimidating. It's exciting because you know the end result will be well worth the...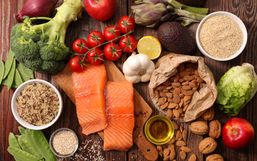 Being comfortable in your body is essential to living a happy life.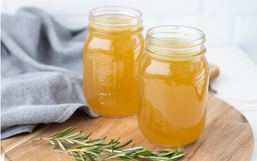 So, you're sick in bed and your stomach is grumbling and you don't know what to eat that won't make you throw up.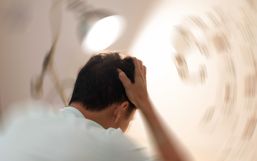 Many people are seeing great success with the keto diet and though a lot of us thought this would be a soon-to-go fad, this keto...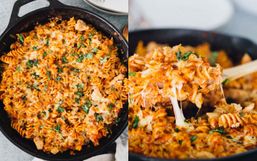 Stocking your pantry with nonperishable items is a great way to ensure you have ingredients readily available.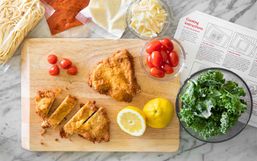 Most restaurants have temporarily closed their dine-in option but that isn't stopping them from making sure their fans get their...