Christmas pies are a delicious addition to the holiday season. While we love the classic pumpkin pie, there are a ton of other fantastic ideas. We have discovered 15 unique and delicious pies you could make for Christmas this year. We've included a few classics, as well as some you may have never thought of. Get your apron on because you'll be baking up a storm once you check out these recipes!
*Click the bottom link to view the recipe. 
15. Salted Caramel Apple Pie
Your classic apple pie recipe gets a delicious makeover. This pie contains hints of salted caramel and will surely be the talk of your dinner party. Everyone will be begging for the recipe! It also happens to be vegan-friendly, great for allergies and dietary restrictions!
14. Cherry Pie
Cherry pie is another holiday classic. Sweet cherry pie filling and a flaky crust, what is not to like? This recipe will walk you through thorough instructions on how to create this pie starting with the delicious crust.
13. Pumpkin Custard Pie
This light pumpkin custard pie is a great option for a Christmas. It's creamy and delicious. This may be a crustless recipe but once you taste it you won't even think about what you're missing. An added bonus: since it doesn't require any pie crust, this means it's a a great low-carb dessert option.
12. Cranberry Cream Pie
Cranberries always remind me of the holidays so naturally adding them into a dessert is a great idea. This non-traditional holiday pie is a refreshing break from regular desserts. You can make this pie quickly with store-bought cranberry sauce and graham cracker crust, or spend extra time making those from scratch.
11. Chocolate Raspberry Cream Pie
This chocolate custard pie is rich, yet light in texture. The layers are not only stunning and vibrant but they're delicious too. This may be unlike the traditional pies you serve on Christmas, but that's what makes it unforgettable.
10. Rhubarb Orange Meringue Pie
Tart pies work brilliantly with sweet meringue. Think about lemon meringue pie. It's a wonder why we don't add meringue on top of other pies. This recipe uses it with a tart rhubarb and orange filling. In the winter, look for frozen chopped up rhubarb in your grocer's freezer section.
9. Easy Banana Cream Pie
Ever since I was little I've always loved the flavor of banana, especially in desserts! Try something different this Christmas by whipping up this easy banana cream pie. The fluffy center will melt in your mouth and the flavor will have you asking for seconds.
8. No Bake Chocolate Pecan Pie
Are you used to making traditional pecan pie for the Christmas dessert? Try a unique recipe that puts a fun twist on a classic. It's a no-bake recipe that contains enticing layers of chocolatey goodness and savory pecan pie filling.
7. Salted Caramel Apple Cheesecake Pie
Pecans, sweet apples and salted caramel all wrapped up into one delicious cheesecake pie, sounds amazing! This drool-worthy recipe combines many crowd-favorite flavors and transforms them into an unforgettable dessert. This pie starts with a graham cracker crust that sits beneath a delicious cheesecake layer and then topped with a whipped topping.
6. Apple Pie Bites
Don't have time to whip up a whole pie from scratch? No problem! Instead, create these apple pie bites. The best part about this recipe? It only takes a few minutes to make which means it's quickly ready for you and your dinner guests to enjoy! Even better yet, you'll only need a few simple ingredients to put it together.
5. Candy Cane Pie
Candy canes hit the shelves months before Christmas, but that's so you can enjoy them for a while. This recipe takes a Christmas classic, candy canes, and turns those flavors into an exciting pie. This candy cane pie contains flavors vanilla, chocolate and of course, peppermint.
4. Easy Key Lime Pie
Add a dessert that is overflowing in vibrancy this Christmas. This key lime pie recipe is so easy it only requires 4 simple ingredients and no eggs! It's light in texture and fresh and tangy in flavor.
3. Lemon Meringue Pie
Along with key lime, lemon meringue pie is irresistibly delicious and fresh. Its vibrant color will draw all kinds of attention and the tangy flavor will leave you wanting more. Add this pie to your dessert table for a fun variety.
2. Pumpkin Pecan Pie
Combine two traditional favorites: pumpkin pie and pecan pie. Then transform them into one delicious dessert. When you bake this pie in the oven, the smell alone will lure all your guests into the kitchen.
1. Vegan Mini Pecan Pies
Instead of baking a full pie, you could create fun little mini pies for each guest. This is a pecan pie recipe that gets a vegan makeover! They're naturally sweetened with maple syrup and coconut sugar — even the non-vegans won't notice a difference.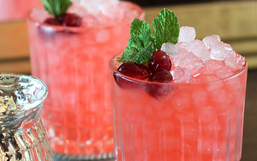 The holidays are right around the corner and you know what that means...parties! And parties usually mean drinks...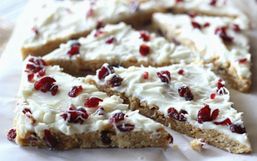 Call me eager but as soon as Halloween is over I'm ready for Christmas!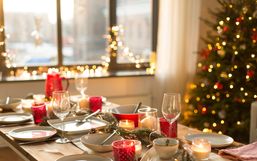 So you've volunteered to host Christmas dinner this year. The initial voluntary statement may have sounded exciting but if you...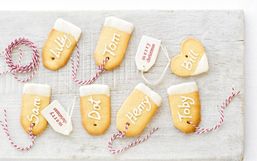 When the holidays roll around the first order of business is setting up the Christmas tree and decorations.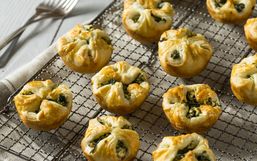 The holidays are the busiest time of year! There are countless Christmas parties, dinners, family gatherings, and potlucks.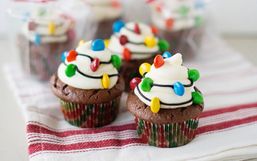 Cupcakes are relished all year round. You can enjoy them for birthdays, holidays, any celebration really, or to treat yourself!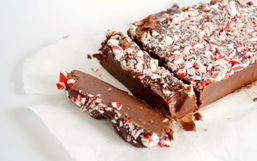 My favorite thing about the holidays is time spent with family, however, my second favorite thing has to be the delicious food!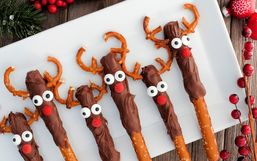 With Christmas coming, your children may be invited to bring food for their class Holiday party.
The holiday season seems to creep up on us each year.  After all, we're busy gift shopping, grocery shopping and preparing menus...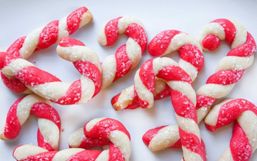 Looking for Christmas-themed food ideas for the annual office potluck party?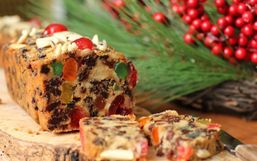 Rise and shine like a holiday star this Christmas morning when you get a whiff of these delicious and traditional holiday sweet...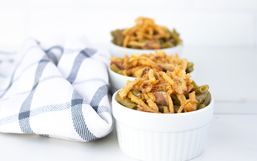 Do you love drool-worthy casseroles? Then get ready for a true treat!