When the holidays roll around the first order of business is setting up the Christmas tree and decorations. Everyone decorates differently for the holidays and that is what makes it so fun! Once you're all set for the holidays it's time to think about giving. After all, this is the season of giving!
Buying gifts can be hard but sometimes you don't need to buy gifts at all. A homemade gift could be the perfect alternative you've been searching for! We have found exciting recipes that can be both an ornament and a treat! Get crafty this Christmas season and create an edible ornament that you can gift to someone. At the end of the list we will also include a few links with materials to help get you started!
1. Peppermint Candy Ornaments
One of my favorite treats during the holidays are candy canes and peppermint candies! If you're like me and often have more in the house than you actually need then you need to try making this fun candy ornament.
First, a cookie cutter will help you form the ornament shape. Then fill in the ornament with the peppermint candies. Once you bake these in the oven the candies will melt together and form the shape. To create a hole in the ornament you'll want to use a toothpick or a skewer. They'll look adorable on the tree but don't be surprised when they get gobbled up quickly!
3
2. Candy Ornaments
This idea is essentially the same as the last but using different candies. This is a great example showing how you can really transform almost any hard candy into an adorable ornament just by using fun-shaped cookie cutters and your oven.
While peppermint candies are definitely festive, these bright colored ornaments would be a lovely gift too. This idea is so easy it would even make a fun craft for you and your kids.
4
3. Christmas Ornaments With Hershey's Kisses Chocolate
I love how simple this ornament idea is yet it's still exciting! These Hershey's Kisses ornaments would be so easy to put together too!
All you'll need are clear plastic ornaments, Hershey Kisses, and a few materials to decorate. Use your creativity and transform these ornaments into a delicious festive treat!
5
4. Hot Cocoa Ornaments
Hot cocoa is one of my favorite treats to enjoy in the winter! This year try something different and gift a delicious cup of hot cocoa.
This idea is so simple and whomever you give it to will love the creativity! All you'll need are ornaments, a hot chocolate mix of your choice, sprinkles, and marshmallows! These would make excellent secret Santa gifts, teachers gifts or a delicious treat for anyone.
6
5. Polish Spiced Christmas Cookies
These gingerbread cookies are not only stunning but delicious too! They'll make a wonderful gift whether they chose to eat them right away or hang them on the tree.
This is a simple cookie recipe that has loads of flavors that will have you dreaming about Christmas day. To create festive shapes use cookie cutters. If you're planning on tying string or ribbon and turning these cookies into ornaments make sure you poke a hole in the cookie before baking which can simply be done with a skewer. Lastly, decorate the cookies with a simple icing made from icing sugar and water.
7
6. Stained Glass Cookies
These cookies may not be as simple as the previous recipe but the would definitely be worth your time and effort. Anyone who receives these stained glass cookie ornaments will truly be blown away knowing that you made them yourself.
To make these ornaments you'll first need to whip together the sugar cookie dough. Then you'll use cookie cutters to create the shapes. The stained glass center is made from pulverized jolly ranchers which you'll break down in your food processor! These ornaments are a cookie and candy all in one, what is not to like?
8
7. Edible Gift Tag Cookies
Make these edible gift tag cookies and for a delicious personalized gift. The recipe is simple and easy to follow. All you'll have to do is decorate with icing and add a personal touch by writing their name.
You could use these as a gift tag but also for a precious ornament too! You can take the same idea and use any cookie cutter shape too.
9
8. Soup Mix Ornaments
Who doesn't love a warm bowl of soup on a cold wintery day! These ornaments are charming and delicious too.
Follow this tutorial and you'll be provided with 3 different soup mixes. These include mixed bean soup, chicken and rice soup, and chicken noodle soup. All you'll need are the ingredients for each soup, an empty ornament, and a funnel to help pour the ingredients inside. You'll also be provided with a free printable gift tag where you can write the instructions for cooking the soup!
10
9. Oreo Ornaments
This idea may not be an edible ornament you want to hang on your tree, however, these edible ornaments would look lovely gifted on a platter. Oreos provide these edible ornaments with the round shape.
You'll need to dip them in melted vanilla Candiquik or white chocolate wafers would work too! Lastly, decorate with assorted candies. Have your kids help you make these and they'll have fun with it!
11
10. Holiday Cookie Ornaments
These sugar cookie holiday ornaments are adorable and a fun treat to make with the whole family! For the cookies, you will need a storebought sugar cookie mix, flour, butter, and an egg. Once you have the dough mixed together to create exciting shapes using holiday cookie cutters.
To decorate you can use store-bought frosting, mini candy canes and sprinkles of your choice! You'll use the top of the mini candy canes for the top of the ornament. To secure them to the cookie use a dap of icing. Before you know it you'll have a delicious and precious ornament made.
12
11. Christmas Ornament Cocktail
This Christmas ornament would be an excellent idea for any cocktail lover! It may not make it to the Christmas tree but they'll enjoy a glass on you!
The great thing about this idea is it can work for any cocktail. If they love wine, fill the ornament with their favorite wine! If they love beer you could fill it with their favorite beer, the options are endless! You could even consider gifting it with a cup such as a wine glass, or a fun beer mug and wrap it up together! They'll love the thought you put into this gift!
13
12. Dip Ornaments
Last but not least we're including this awesome dip mix ornament idea. These little light ornaments are filled with different kinds of dip that they can enjoy all holiday season long.
In this tutorial, you'll be provided with 5 different dip mix recipes. These include dill dip, bacon dip, fiesta dip, herb ranch dip, and Italian dip mix. They've also provided a FREE printable gift tag that provides instructions on how to transform the seasonings into a delicious dip.
14
Clear Plastic Ornaments That Split In Half
? Buy it: https://amzn.to/2Pu4zVP
15
Clear Plastic Bulb Shape Ornaments
? Buy it: https://amzn.to/2Pu4O3b
16
Clear Plastic Ornament Disks
? Buy it: https://amzn.to/2PvSn6X
17
Christmas Cookie Cutters
? Buy it: https://amzn.to/2DJdn3O
Forkly.com is a participant in the Amazon Services LLC Associates Program, an affiliate advertising program designed to provide a means for sites to earn advertising fees by advertising and linking to Forkly.com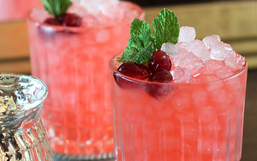 The holidays are right around the corner and you know what that means...parties! And parties usually mean drinks...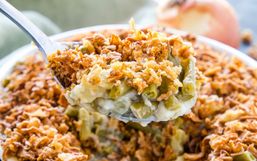 The holidays are my favorite time of year. Mostly because of the twinkly lights, the sparkly ornaments on a dazzling tree and of...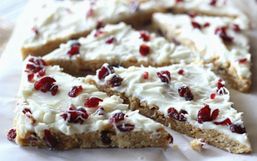 Call me eager but as soon as Halloween is over I'm ready for Christmas!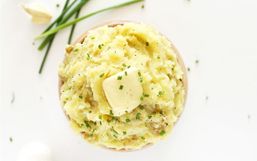 For those who follow a vegan diet understand the struggle of attending a holiday dinner with non-vegans.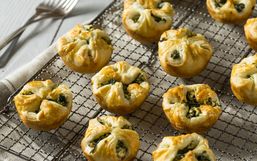 The holidays are the busiest time of year! There are countless Christmas parties, dinners, family gatherings, and potlucks.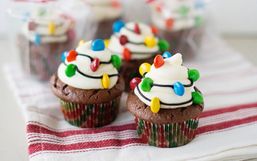 Cupcakes are relished all year round. You can enjoy them for birthdays, holidays, any celebration really, or to treat yourself!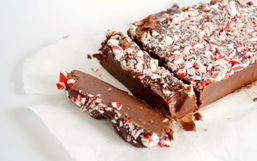 My favorite thing about the holidays is time spent with family, however, my second favorite thing has to be the delicious food!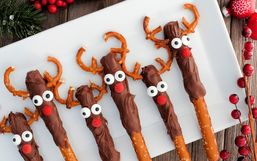 With Christmas coming, your children may be invited to bring food for their class Holiday party.
The holiday season seems to creep up on us each year.  After all, we're busy gift shopping, grocery shopping and preparing menus...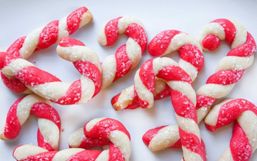 Looking for Christmas-themed food ideas for the annual office potluck party?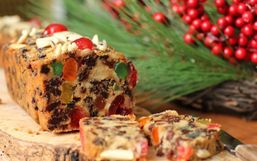 Rise and shine like a holiday star this Christmas morning when you get a whiff of these delicious and traditional holiday sweet...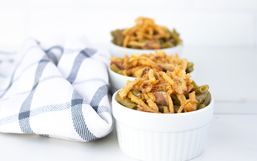 Do you love drool-worthy casseroles? Then get ready for a true treat!