Aside from opening up a can each year when Thanksgiving rolls around, how often do you cook with cranberries? If I had to guess I'd say not much, because most of the year, these tart little crimson jewels go fairly unnoticed. Of course the get a little slice of the spotlight that is the Thanksgiving table but, how often do you hear anyone say "this cranberry sauce is fantastic!"? The truth is, I'm not even a big fan of cranberry sauce myself, but it's a shame that we limit our cranberry creations to a can because they have so much untapped potential. Fresh cranberries when raw tend to be dry and tart, but cook these little babies down and suddenly they're juicy and bursting with mouth puckering flavor. To help shed some light on the vast potential of this fresh autumn fruit, I now present X ways to get creative with cranberries in your kitchen:
1. Cranberry-Ginger Pear Pie
If you're a little tired of the same apple or pumpkin pies this holiday season, consider adding this gorgeous cranberry-ginger pear pie to your table. That tempting crispy topping will make it virtually impossible for your guests to resist.
2. Cranberry and Cheese Danish Cupcakes
Part danish, part cupcake… these mini morsels combine cream cheese and ricotta with tart cranberry jam for a mash up of cheese and fruit flavors that's almost too good to be true.
3. Baguette Crisps with Goat Cheese and Savory Cranberry Jam
For an appetizer that hits all the holiday high notes, serve your guests these beautiful and delicious baguette crisps featuring tangy goat cheese and tart cranberry jam.
4. Cranberry Meringue Pie
There's no doubt you've heard of lemon meringue pie and key lime pie, but for something really outside the ordinary, consider this; cranberry meringue pie! If you think about it, it makes perfect sense as lemons, limes and cranberries are all full of mouth-puckering power!
5. Cranberry Orange Breakfast Buns
With a filling of butter, brown sugar, cranberries and orange zest, these warm and sticky breakfast buns will make you forget all about those cinnamon things you used to eat.
6. Cranberry Pistachio Baked Brie
I love topping creamy brie cheese with all sorts of fruit flavors but with bright red cranberries and nutty green pistachios, this one is especially perfect for the holidays!
7. Jelly Donuts with Cranberry Jam
With ruby red cranberry filling and a powdered sugar dusting that reminds us of gently falling snow, these jelly donuts perfectly embody the spirit of the season.
8. Cran-Apple Crepes
These sweet and tart crepes with a cranberry apple compote would make the perfect breakfast for a cheerful and festive Christmas morning.
9. Savory Cranberry Twists
With just four ingredients (frozen puff pastry, cranberry jelly, jalapeno jelly and an egg) you can whip up these impressive savory cranberry twists for your holiday guests to nosh on.
10. Cranberry Upside Down Cake
Cranberries are the bright red star of this surprisingly easy dessert that's bursting with tart, juicy cranberry flavor.
11. Cranberry Scones
Sometimes scones can be a little dry and lacking in the flavor department, but when you add in plump whole cranberries, orange zest and a sweet sugar drizzle, there's no way these cranberry scones will disappoint.
12. Cranberry and Brie Pull-Apart Bread
Cranberry and brie is always a great idea and it gets even better when you add those flavors into this rich and savory pull apart bread that's sure to impress at your holiday gathering.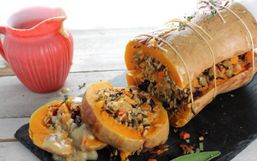 When I made the decision to adopt a plant-based diet I had many comments from friends saying things such as "I wish I could but...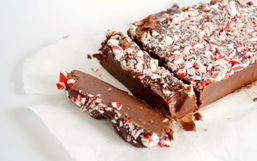 My favorite thing about the holidays is time spent with family, however, my second favorite thing has to be the delicious food!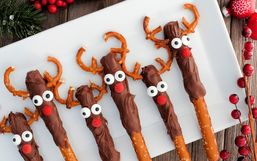 With Christmas coming, your children may be invited to bring food for their class Holiday party.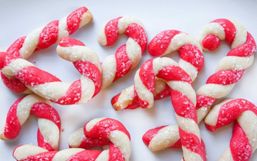 Looking for Christmas-themed food ideas for the annual office potluck party?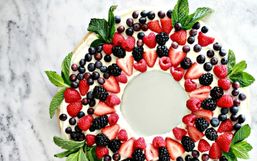 Dessert is and has always been the highlight of any holiday dinner, and this year is no exception.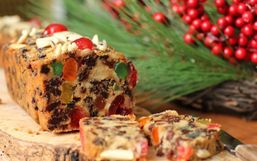 Rise and shine like a holiday star this Christmas morning when you get a whiff of these delicious and traditional holiday sweet...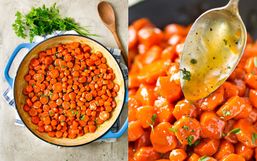 The Thanksgiving holiday brings families near and far together to enjoy delicious food.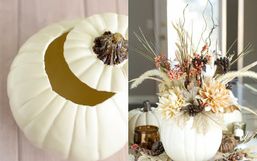 This holiday season, gather around the table and enjoy a delicious meal with those you love.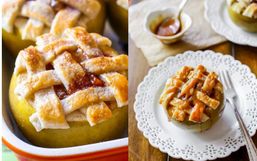 Apple picking season is upon us so be sure to make the best of this fun fall activity.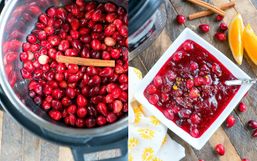 The holidays are a busy time of year, between hosting guests, planning a dinner, and catering to everyone's needs it can get...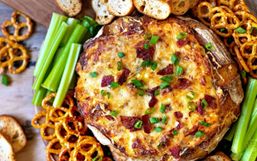 Crispy bacon is especially enjoyed for breakfast but it has quickly made its way into every meal of the day!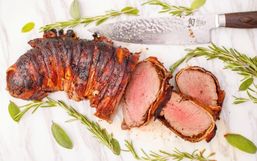 Committing to the keto diet requires hard work and dedication, especially if you want to remain in ketosis.