April Fools Day isn't necessarily a day that celebrates food, but it definitely uses food to achieve optimal prank impact! Whether you make poopy-looking chocolate cookies or make a cupcake made of meatloaf, these are the pranks so many of us live for. If you need some inspiration this year, check out our top 12 food pranks that will totally catch your family off-guard!
1. Edible Rocks
Freak your little ones out by pretending to go outside and bring in some "delicious" rocks to munch on. It's actually fudge, but when you bite into it, your kids will scream!
After, explain to them what you're eating and have them film a video of them "eating rocks" for April Fools to scare your partner or their friends.
2. Litter Box
Please do not try this out on little children who will not be able to tell the difference between a joke and reality! If you have some older children, bring up the litter box to "clean it" and just start eating some of the poop!
Your kids will lose their minds until you tell them what exactly you're eating. Then, they will definitely want a chocolate cookie!
3. Chocolate Bunny
If your kids are the type of little humans who don't like to eat their veggies, then this prank is perfect for them! It's all about making veggies look attractive.
Gently remove the head of the chocolate bunny and fill with broccoli. Using a lighter, melt the chocolate slightly and add the head back on so it looks like it has never been opened. When your kids bite into or break the chocolate, they will be so surprised.
4. Kraft Orange Juice
Well, this is sure to be a shock to your family members' systems when they take a huge sip of their fresh orange juice, only to spit it out a millisecond later!
Simply fill a juice jug with water and add a couple packages of the powdered cheese mix from Kraft Dinner. Mix it thoroughly and place in the fridge to chill until your first victim gets thirsty.
5. Grape and Tomato Candies
If you're wanting to prank your kids during the day at school, their lunches are an easy target! Cut wax paper up into rectangular pieces and wrap cherry tomatoes and grapes just like you would for hard candies.
Pack them tightly in a jar and add to the little one's lunch. Feel free to decorate the jar with colorful decorations to make it look more believable.
6. Poop Cookies
This is probably the grossest thing you'll look at all day and we sincerely apologize. The issue is that this is just such a perfect prank for kids and adults alike, making it a must-write-about-this item on our list.
Pop a couple of these on the floor for April Fools morning and when your family is eating breakfast, casually announce that your pet has gone poop in the house. Then pick it up and eat it. Enough said.
7. Asparagus Cake
Do your kids help you make supper every night? If they do, conveniently place this asparagus cake in your fridge and when you're making dinner, ask one of your children to grab the asparagus from the fridge.
Once handed to you, take a cake knife and cut them a slice. It will be the highlight of their day!
8.  Meatloaf Cupcakes
On the opposite end of the spectrum, while the asparagus cake is almost a sweet gesture from a parent to a child, this is a little more…savage.
At supper, serve dessert first and tell your family it's just because you're being silly for April Fools day. Then, when they take their first bite, they'll know they're eating their main course.
9. April Fools Day Tacos
A better twist on a food prank are these dessert tacos that actually taste amazing but look exactly like your traditional Tex-Mex cuisine.
The taco shells are seasoned with brown sugar and cinnamon, while the inside contains a strawberry salsa, coconut and so much more!
10. Broccoli Lollipops
Very similar to the idea of wrapped hard candy, these lollipops will provide your children with tons of nutritional benefits and the shock of their lives when they unwrap their "lollipops".
Use some colorful tissue paper to make these lollipops look extra legitimate and fasten the bottom with a small piece of tape.
11. Shrunken Breakfast
This is a fantastic prank for toddlers who are learning about shapes and sizes! Serve up a mini breakfast and act like there's nothing wrong with the cinnamon roll.
Your little ones will have so much fun explaining to you what is going on with their breakfast while also being a little confused themselves.
12. Dessert Fish and Chips
Suppertime is the best time to prank your kidlets when they're least expecting it! The best way to do it is when it's a pleasant surprise.
This fish and chips supper is one that will be remembered for years because it's actually a dessert! Enjoy watching your kids bite into what they think is a savory meal and watch their faces turn to shock when they taste all that sugar.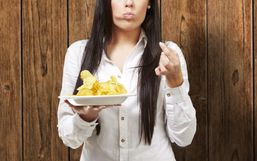 Joking and talking about being gassy can be hilarious, but when it happens to you especially if it's a frequent occurrence, it...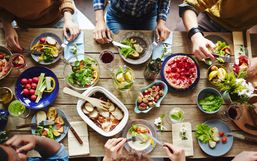 Do you remember the Canada's Food Guide rainbow that you would learn about in health class as a student? Who could forget it?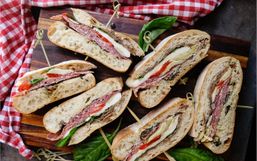 Summer is one of the most sought-after seasons of the year. If you experience cold winter months then you surely appreciate those...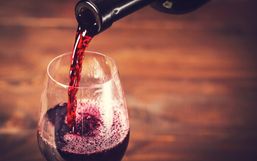 We've all heard it before "be sure to get a good night sleep". But do you know how important that statement really is?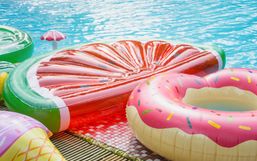 As soon as the warm weather hits it's time to hit the pools and the beaches!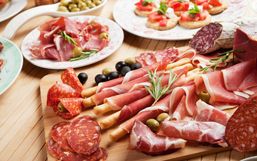 Stay clear of the sun, don't smoke, get adequate sleep, and limit your stress is all you need to prevent accelerated aging, right?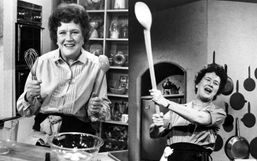 Julia Child is one of the most iconic chefs in the world, and for good reason.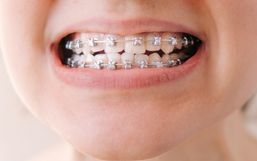 Preparing for braces can be both exciting and intimidating. It's exciting because you know the end result will be well worth the...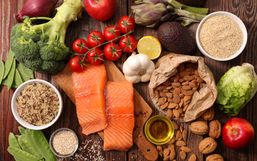 Being comfortable in your body is essential to living a happy life.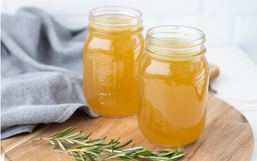 So, you're sick in bed and your stomach is grumbling and you don't know what to eat that won't make you throw up.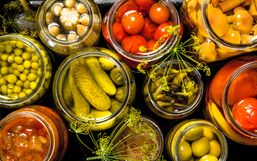 Keeping your pantry stocked with essential items is always a good idea because with the right ingredients you can whip a delicious...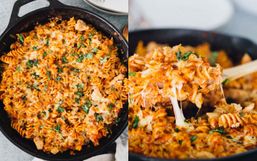 Stocking your pantry with nonperishable items is a great way to ensure you have ingredients readily available.