When you look in the pantry we often see all the canned food items we purchased, but have let sit there for days on end. Canned foods can get boring after a while or perhaps, we simply just forgot we have them in the first place! Canned tuna is one of those food items that we often stock up on, but then we get bored of repetitive tuna salad sandwiches.
But there are benefits to enjoying tuna more regularly. Tuna actually offers a lot of nutritional value, such as an excellent source of vitamin B12, B6, B3, and protein. It also has a significant amount of potassium which helps us regulate our blood pressure and can help promote proper nerve and muscle function. Many of us keep canned tuna on hand because it is an inexpensive fish product that can keep in the pantry for a while also being a convenient source of protein for easy meals to throw together. It's time to end the boring same-old tuna recipes and make something different with one of these fun, easy, and delicious recipe ideas!
1. Mexican Tuna Salad Stuffed Avocados
I am so obsessed with avocados, I would eat them plain with a spoon, I'm that obsessed. They may be an expensive fruit at times but they're well worth the money especially because of their nutritional value. Avocados are known for being a healthy fat, but they're also are rich in over 20 different vitamins and minerals.
Avocados offer recipes creamy textures that can really enhance a meal. This recipe takes a can of tuna it turns it into a meal full of Mexican flavors all stuffed into a creamy avocado. Thes are simple to make with minimal ingredients, taste great and are very healthy, what's not to like?
2. Two Cheese Tuna Mexi Melts
This recipe takes on Mexican flavors by tuna in a new and different way. The classic tuna melt gets a seriously inspired upgrade!
With Mexican flavors combined with a healthy broccoli slaw for an added crunchy texture, it enhances the canned tuna and melted cheese. This is an open face tuna melt instead of a traditional one that is often made like a grilled cheese. This recipe only takes 20 minutes from start to finish making it an easy weeknight meal you can quickly throw together.
3. Low-Carb Tuna Pickle Boats
These low-carb tuna pickle boats are easy to make, like 5 minutes to throw together kind of easy. This recipe also calls for only 4 major ingredients. It stays super low-carb and you can eat an entire plateful for only 200 calories. Whether you're following the keto diet or not, you'll definitely want to give these a try.
This tasty snack starts with pickles sliced into halves and then filled with a simple yet delicious dill flavored tuna. Considering they're so easy to make you'll probably be making these pickle boats on the regular.
4. Tuna Melt
If you love grilled cheese you'll love these tuna melts. Tuna melts may be a classic for some but for those who haven't tried them, they're a total sandwich game changer. You can make these tasty sandwiches with leftover tuna salad or can whip up a fresh batch just for these because they're that good.
The secret to the tuna salad filling is to add some veggie chunks such as dill pickles, celery, and onion to add a crunch to your bite. It is then mixed with mayonnaise to make it extra creamy and seasoned with fresh parsley, mustard, and pepper to taste. Pick your favorite gooey cheese and don't forget to butter your bread to get it a golden brown color with a savory buttery flavor.
5. Simple And Easy Tuna Patties
It is often that those weeknight dinners sneak up on us and we weren't prepared and then didn't take any meat out of the freezer and are in a tizzy to get a protein balanced meal to the family. When this occurs, don't fret, because you can whip these up patties nice and quick. These tuna patties are easy to make and only requires 15 minutes of your time. As an added bonus this recipe is gluten-free and paleo friendly. Even if you don't need to follow a diet with either of those restrictions you'll still enjoy these.
These patties are bound together with an egg and almond flour and are seasoned with hot sauce, scallions and dijon mustard. Similar to a crab cake, these tuna patties are very versatile. You can enjoy them on their own, or optionally substitute them in your next hamburger, or enjoy them over a fresh salad. So many options!
6. Tuna & Chickpea Pita Pocket Sandwiches
Tuna sandwiches are an old classic, and if you're like me, you probably grew up on them too. It was an easy way to get a quick meal filled with nutrition. These pita pockets take on the same concept of a classic like a tuna sandwich but with a little twist.
By adding in chickpeas for extra protein this pocket sandwich becomes even more filling. The tuna and chickpeas are complimented by a healthier alternative to full-fat mayonnaise, in the form of greek yogurt, lemon juice, and red onions for a tangy and lovely flavor. This recipe is full of texture and flavor that the whole family will love for lunch or a light dinner.
7. Tuna And White Bean Salad
Lunch and dinner don't always have to extravagant or complex. You can take something simple that is filled with flavor to make it look like it took a lot of effort but in reality took hardly any time at all. This white bean salad makes an awesome healthy and light dinner or lunch that the entire family can enjoy.
It's filled with protein from tuna and white beans and has fresh flavors of chopped red onion and parsley. The icing on the cake of this recipe is the dressing. It is a red wine vinegar giving this salad a tart and savory flavor. This meal is so easy that it'll come together in 15 minutes.
8. Wild Caught Tuna Crostini
Crostini's make awesome appetizers to serve at a party but also make fun lunch ideas too. Don't be intimidated by the title because crostini is just a fancy word for toasted or fried bread that has fun toppings. These crostinis are all made with the base of canned tuna, but with a variety of different enhancements.
This recipe utilizes two different varieties of canned tuna – albacore tuna, and yellowfin tuna. Albacore tuna is lighter in color and chunkier in texture whereas yellowfin tuna is a darker meat and has a richer flavor. You could consider making your crostinis with both to offer a variety of flavors. This recipe shows you how to make the base tuna salad with both kinds of tuna, then offers a bunch of different topping ideas to help dress up this pretty little appetizer.
9. One Skillet Cheesy Tuna Pasta
Who doesn't love one pot meals? When a simple dinner option is available to you there is no reason not to take it. This hot tuna pasta is cheesy and filled with fresh flavors. This pasta dish mimics a classic like mac and cheese but makes it possibly better.
This one-pot pasta is super easy because you basically get to throw all the ingredients in one pot, pasta included and let the cooking time do its magic. It is both cheesy, flavorful and offers a lot of nutrition. It has protein-packed tuna, shreds of ooey-gooey cheese and pops of fresh peas.
10. Easy Avocado Tuna Salad
Many tuna salads call for mayonnaise and while it is delicious it isn't always super healthy. This recipe helps you achieve a tuna salad that is still creamy but made healthier with the healthy fats in avocados.
This light and creamy avocado tuna salad is extremely versatile and is a great option when you find yourself stuck in a rotation with the same meals. It tastes delicious on its own but can be added to wraps, on toast, mixed into pasta or a leafy green salad, there are endless options. Whichever way you choose to eat this tuna salad you'll be satisfied that it only took you 10 minutes to throw something so flavorful together.
11. Spicy Tuna Sushi Stack
If you're a true sushi lover like myself you'll love this. Sushi is so fun because they're little bite-sized delights that can fill you up but come in so many different varieties that there is truly something for everyone. While I tend to leave the sushi making to the professionals, this recipe shows you how you can make it at home in a very simple and achievable way (and no raw fish).
If your kids can't fathom the seaweed in sushi then you're in luck, this recipe leaves the seaweed completely out while maintaining a beautiful dinner that looks like it came from a 5-star gourmet restaurant. These sushi stacks have layers of creamy tuna, sticky rice, cucumber, avocado, and carrot. It is then topped off with a savory sriracha mayo.
12. Apple Tuna Bites
When you're trying to maintain a healthy lifestyle when it comes to snacking it can either make you or break you. You know what it's like when the hunger strikes and sometimes you become too impatient that you reach for anything accessible just to fill that hunger. It usually ends with regret.
The next time that snack craving hits don't regret your choice because these apple tuna bites are healthy, crunchy and satisfying.  For an even healthier option, you can even use Greek yogurt instead of mayonnaise. To save time, consider making a big bowl of the tuna salad so when your hunger strikes all you have to do is slice some apples, add a dollop of the tuna salad and enjoy!
13. Mediterranean Tuna Orzo Summer Salad
Fresh salads can keep us going especially through the Summer months when it's really hot out and you don't want to eat an equally hot dinner. Not just through Summer though, light salads are also great alternatives if you had a brunch buffet and need something to tide you over but don't want to commit to a big meal.
This Mediterranean tuna orzo salad is light, fresh and filling enough for a dinner if you need it to be. Orzo is a small delicate pasta that has a large rice grain shape which compliments this salad perfectly. It is full of tasty Mediterranean flavors like chopped olives, capers and lots of other fun flavors.
14. Tuna Spinach Salad
This salad is a little more like traditional tuna pasta salad but without the pasta. Instead of pasta, the tuna is mixed with fresh spinach. Spinach offers all kinds of nutritional value to your meals such a vitamin K, A, B12, B6, and E. As well as an abundance of other great nutritional value.
Mixing spinach with a protein-rich food like tuna makes your salad a well-balanced meal. This is another quick and easy salad that only takes 10 minutes to throw together. You can enjoy this zesty tuna salad on its own or even inside a wrap if you feel the need.
15. Classic Tuna Noodle Casserole
I remember growing up on an abundance of casseroles. Looking back I realize now they were a family favorite because it was easy for my Mom to throw together yet makes a large enough quantity to feed our whole family. This recipe takes a new spin on a childhood favorite: the tuna noodle casserole.
This meal is perfect for families with working parents who need to throw wholesome dinners together in a hurry. It starts with a filling pasta of your choice and then is mixed with a creamy soup mix, chunky tuna, and chopped peppers. The top layer is finished with a breadcrumb and cheese mixture, which results in a crumbly golden brown layer. This recipe will be a crowd favorite.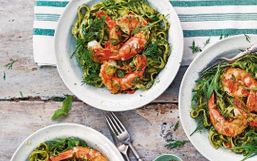 Traditionally, for many, Good Friday is a meat-free holiday. However, whether you observe these traditions or not, Good Friday...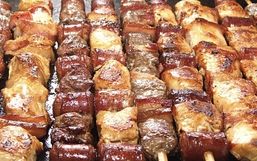 Father's Day is just a few weeks away and we have some great ideas to help put a smile on your dad's face this year.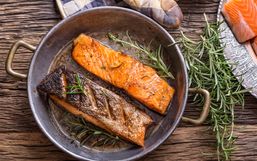 Fish is one of those foods that is a definite staple in some people's diets, and in others, it doesn't exist at all.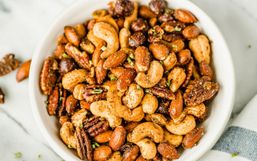 The paleolithic diet, also known as the paleo diet, the caveman diet, or the stone-age diet is a meal plan that predominately...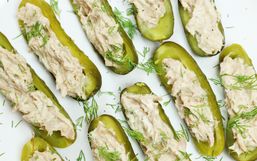 Recently I tried the Keto diet for myself (not sure what this is? read more about it HERE).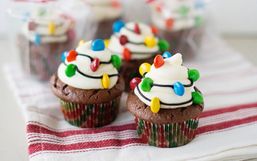 Cupcakes are relished all year round. You can enjoy them for birthdays, holidays, any celebration really, or to treat yourself!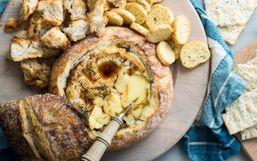 Are you planning a New Year's Eve Party - or at least planning to attend one?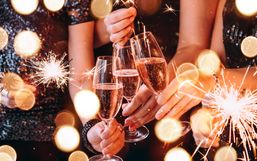 There is no better way to celebrate the end of a year and the fresh new start of a new one than to go all out at a New Year's Eve...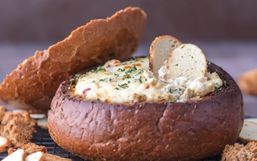 New Year's Eve is an exciting celebration! It's a chance to reflect on the previous year, set goals for the new year, and...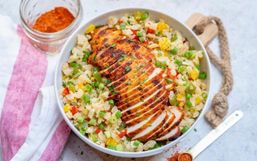 New Year's Eve is an opportunity to reflect on the previous year. For many, ringing in the new year is a chance to start fresh and...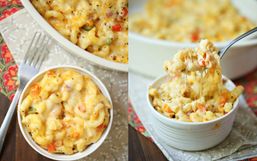 Weight Watchers has reinvented itself over the years and because of that, it is becoming more popular now than ever.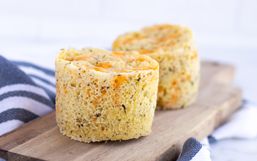 Whether you're a seasoned Ketogenic dieter, or new to the game, you've likely struggled with one major thing - SNACKS.