Are you tired of making the same meals over and over again? Perhaps you're feeling uninspired in the kitchen. If that's the case, you're likely suffering from cooking fatigue. Don't worry, you're not alone.
The secret to overcoming cooking fatigue is finding new ways to get excited about cooking again! Don't have time for that? That's where Home Chef comes in. This convenient, all-in-one meal kit delivery service takes the effort out of cooking and helps you choose and prepare delicious restaurant-quality meals perfect for any night of the week! Here's how Home Chef is reinventing weeknight meals so you don't have to.
How Home Chef is Making Weeknight Meals Easy
Home Chef is a weekly subscription meal kit service that offers delicious all-in-one meal kits delivered right to your front door. Their kits come with fresh produce, hearty proteins, and EVERYTHING you need to make a fast & fresh tasty dinner – right down to the cooking tray!
Make weeknight meals easy by taking the guesswork out of cooking. Each meal comes with pre-measured (yes – pre-measured!), ready-to-cook ingredients so you can spend less time contemplating what to make for dinner and more time on things you enjoy doing.
★ Best Deal Guarantee ★ Get $90 Off On Your First Boxes! Valid on Oven Ready or Fast & Fresh!
A Cut Above With Customization
Home Chef features a diverse menu with plenty of meal options to choose from. A new menu is released every week which means there are tons of recipes for you to try. In addition to meal kits, you can also choose recipes that are oven-ready or require little to no prep or cooking for those extra-busy nights.
Sound good? It gets better! Did you know Home Chef (unlike most meal delivery services) gives you countless ways to customize your meals? One size does not fit all and Home Chef has a solution. Simply look for the Customize It badge on select meals and choose from a variety of ways to customize the meal exactly how you like it.
Want to swap your protein? No problem. Upgrade your protein to a premium cut of steak? Easy. Double up with an extra dose of protein? Just one extra click. We're not kidding when we say the options are endless.
★ Best Deal Guarantee ★ Get $90 Off On Your First Boxes! Valid on Oven Ready or Fast & Fresh!
Ready to Give It a Try?
Are you ready to give Home Chef a try?
Fall in love with cooking all over again and enjoy fast & fresh, flavorful meals with the help of Home Chef. There's no risk – you can cancel at any time! Get free shipping on orders over $40/week. There's a reason this meal delivery service has been #1 in customer service since 2018*! Give it a try and see for yourself!
*Source: US Grocery Benchmark Study, April 2020, Market Force Information, Inc.
The last thing we want to do after a busy day is to spend hours in the kitchen prepping, cooking, and cleaning up dinner.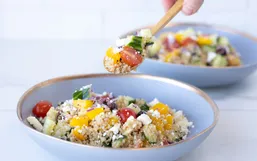 Enjoy the fresh flavors of Mediterranean cooking that will have you dreaming of lounging next to the sea without having to fly...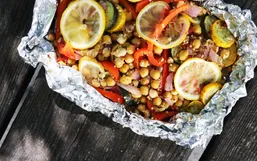 As someone who now eats a mostly plant-based diet, I've found myself stumped on how to enjoy BBQ meals this summer.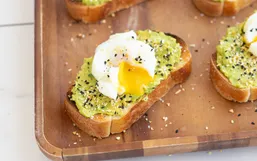 Breakfast is often called the most important meal of the day. It can also be the most delicious meal of the day!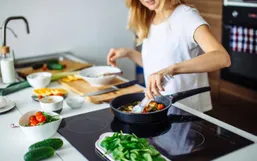 Cooking and eating with loved ones is one of life's greatest pleasures, but choosing what to cook isn't always easy.
Encouraging your kids to eat more than noodles and sauce can be difficult.
Cooking is half the battle when it comes to busy weeknights. Washing the dishes is the other dreadful task.
One of the best parts about summer is deliciously grilled meals straight from the barbecue.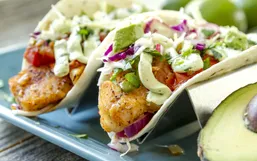 Let's face it, we all live busy lives and with those busy nights come stressful dinner times.
Who loves food? US! And who loves coming home and working in the kitchen after a long day at work? Not us!
I love cooking with chicken. It's a go-to grocery store item that I absolutely must have in my shopping cart.
I can only imagine what it must have been like when the microwave was invented.