Thanksgiving in its entirety no longer has to rest on the shoulders of the family matriarch. This year, mom or grandma can start a new tradition of collaboration, one that no longer requires making everything, from scratch, on Thanksgiving Day.
In fact, these traditional Thanksgiving dishes can be made ahead or contributed in pot luck fashion so that everyone in the family can enjoy the holiday…
1. Roasted Butternut Squash Soup
This soup is "souper" easy to freeze because it doesn't contain eggs or dairy. Whip up a warm batch of this quintessential comfort starter. Simply roast your butternut squash, onions, and apple slices in the oven, then puree with olive oil and chicken stock in a food processor. Add curry powder, salt, and pepper to taste. Freeze for up to a week. Thaw and heat in time for Thanksgiving dinner.
2. Roasted Vegetables
Envision a medley of roasted vegetables—including Brussels sprouts, acorn squash, sweet potatoes, and zucchini.  Now imagine all the vegetable chopping was done days before, tand all you needed to do was pop a baking sheet in the oven to roast for 30-minutes until golden brown. Thanksgiving heaven!
3. Make-Ahead Turkey and Gravy
The bird is most definitely the word when it comes to Thanksgiving dinner. But you don't have to be the turkey stuck in the kitchen while your guests are enjoying and relaxing on the holiday. Prepare your poultry a few days ahead. Roast it, baste it, slice it, and even make a accompanying gravy from the drippings. Then simply reheat on Thanksgiving Day.
4. Pineapple-CranberrySauce
No holiday table is complete without cranberry sauce. This twist on the classic turkey and mashed potato accompaniment can be made 2-days prior to the big day. In fact, refrigerating this relish for a few days will really let the flavors of fresh ginger, fresh cranberries, orange juice, Granny Smith apples, chopped pineapple, and apricot preserves mingle.
5. Simple Scalloped Potatoes
These scalloped potatoes are so simple, yet so impressive. Tasty layer upon layer of white potato slices, chopped onion, and a dusting of flour. Pour hot milk over your casserole and cover the top with shredded cheddar cheese. Bake a few days prior to the big day and simply reheat in the casserole dish for Thanksgiving dinner.
6. Herb & Cheddar Biscuits
Rich and creamy, these flaky on the outside, moist on the inside herb and cream biscuits don't require even the thinnest smear of butter. Made with buttermilk, crème fraîche (or thick sour cream), and chopped thyme and rosemary, these are the perfect Thanksgiving dinner bread to mop up your leftover gravy.
7. Olive Bread Stuffing with Fennel
Gourmet dreams do come true when artisanal olive bread bits are assembled in a baking dish with buttered mushrooms, chopped fennel and onions, sundried tomatoes, chicken stock, and fresh herbs (i.e., thyme, basil, tarragon, salt, and black pepper), and sprinkled with Parmesan cheese. Voila, a rustic, stuffing that can be made up to 2-days prior to Thanksgiving.
8. Free-Form Apple Tart
Your guests likely won't wonder where the pumpkin pie is when they set eyes on this warm and flaky heirloom apple tart. This recipe calls for tart Granny Smith apples, harvested late in the season, which bakes up deliciously with fresh lime, egg whites, turbinado sugar, and butter. Envelope your filling in a free form butter and flour crust. Bake a day early and simply heat before serving.
9. Mashed Potato Casserole
Making mashed potatoes the day of Thanksgiving can be messy and stressful, so make them ahead of time with a little extra love and care.
10. Spinach Puffs
These little savoury treats are so scrumptious and can be warmed up just before your guests arrive. Make them the day before to give them time to set and cool.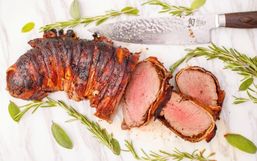 Committing to the keto diet requires hard work and dedication, especially if you want to remain in ketosis.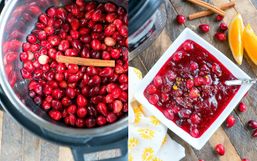 The holidays are a busy time of year, between hosting guests, planning a dinner, and catering to everyone's needs it can get...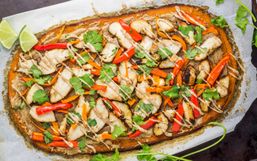 Thanksgiving is all about spending time with family and friends. Before you tuck into a big dinner, there are many appetizers to...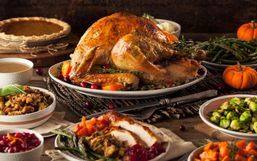 Whether you roast, fry, or barbecue your turkey, it will surely be the centerpiece of your Thanksgiving table.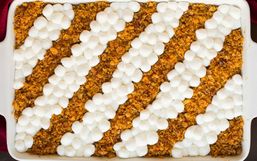 Thanksgiving is a time for family and friends to come together and share the bounty of the season, and of course to give thanks...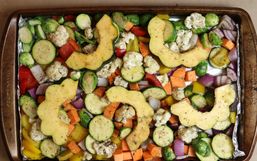 The days are getting shorter, and the leaves are changing color and we are slowly settling into fall weather.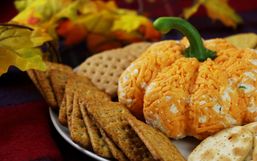 I grew up with an amazing Mother who would do everything with themes. From birthday gifts, to seasonal decor, and even meals.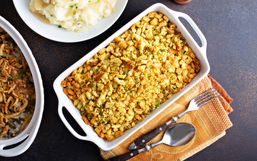 So either you or a someone at your holiday dinner is gluten-intolerant or celiac, and/or perhaps vegan or working towards a...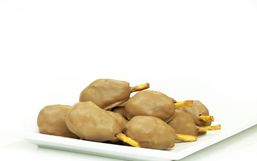 Easy bite sized dessert that can A) feed a crowd B) be made in advance C) look as cute as all get out on your Thanksgiving...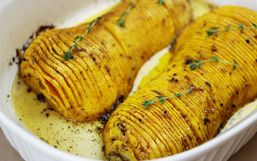 We've seen hasselback potatoes and chicken, breads and more. It's no wonder that this favorite fall squash side would cook up...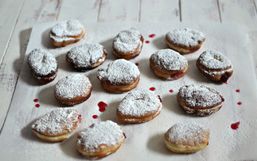 Aside from opening up a can each year when Thanksgiving rolls around, how often do you cook with cranberries?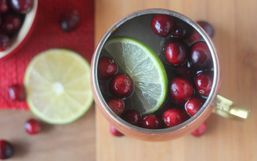 Looking for a fun and festive cocktail to serve your guests this holiday season?