Black beans are part of the legume family also known as every vegan's protein dream. Well, there are many options for vegans when it comes to the protein department but black beans are a popular and delicious choice. Whether you follow a plant-based vegan diet or not black beans are suitable for everyone and compliment many dishes as well as make excellent secret ingredients.
Black beans are well known for their high protein and fiber content but offer so many other great health benefits too. They can help maintain healthy bones, lower blood pressure, can help ward off heart-disease as well as help promote healthy digestion and even weight loss, why wouldn't you want to make these a staple in your diet? We have found 15 amazing and some unique recipes using black beans that might just blow your mind. As an added bonus these recipes are all vegan-friendly which means you'll be able to make them for almost everyone.
1. Peanut Butter Swirl Black Bean Brownies
Nothing goes better together than peanut butter and chocolate, in my opinion, that is. These fudgy brownies will fool everyone because they have a creamy decadent chocolate taste with no hints of black bean flavor.
This recipe is very easy and only takes 30 minutes until you can indulge in these chocolate delights. The black beans add moisture to the brownie giving it the creamy and fudgy texture that makes a brownie so perfect. The creamy natural peanut butter swirl on top compliments the chocolate flavors ever so nicely, the whole family will love this.
2. Smoky Southern-Style Meatless Meatloaf
Why not try a meatless dinner night with this smoky meatless meatloaf? If you're like me growing up meatloaf was a staple dinner in the household. An easy meal to throw together loaded with flavor.
This recipe uses black beans as well as chickpeas to make up the base of the meatloaf. The secret ingredient is to use liquid smoke so that you can achieve an authentic smoky southern flavor. Cornmeal is used as an egg substitute, which is commonly found in a traditional meatloaf recipe, to help bind the legumes together. This makes an excellent vegan meal packed full of nutrition that will fill up your kitchen with a savory smell.
3. Black Bean Burgers
Black beans make another great meat substitute as shown in this burger recipe. Whether you love burgers strictly during barbecue season or believe you can have them all year long you'll definitely want to try this recipe.
Not only is this burger recipe a nice change from heavy red meats but it's also budget friendly. You can on average purchase a can of black beans for one dollar, that's the kind of cheap I like! Top your burger off with your favorite toppings and you'll see how much of a game changer this recipe will be.
4. Spicy Vegan Black Bean Soup
Soup is an excellent way to get a lot of nutrition into one bowl. It is also usually a very easy meal to throw together that will satisfy the bellies that are at your table. Black beans come into play in this recipe as a soup filler.
This delicious black bean soup has a little kick to it. Whether you are a spicy food lover or not you're bound to love this soup. This recipe is so versatile that you can change the consistency of your soup just by blending it. If you love creamy soups blend all the ingredients with an immersion blender after its cooked. If you like semi-smooth only blend half the mixture leaving some whole chunks of beans and veggies behind. If you prefer a chunky soup just cook and eat as is. If you choose to cook this in the slow cooker the recipe recommends that you use dry beans so that they don't turn out too mushy in texture.
5. Black Bean Meatless Balls
This recipe is similar to making black bean burgers but has slightly different seasonings and takes on a new shape, meatballs! Spaghetti and meatballs is a classic staple and an easy dish to throw together on busy nights that you know the whole family will love.
These Black bean meatballs are a great alternative if you have adopted a plant-based diet or are seeking new meatless dinner recipes. These black bean meatballs are flavorful and moist enough that even you meat-lover friends will be impressed. Serve these over a bed of spaghetti with a savory tomato sauce for a delicious meal. You could even prepare extra and consider freezing them for later.
6. Double Chocolate Black Bean Muffins
Muffins come in all different types of flavors, there's bound to be something for everyone. They make a great grab and go snack especially for mornings or if you're looking for a light dessert after dinner. These muffins contain that secret ingredient again, black beans.
A lot of vegan recipes used mashed banana or another mashed veggie to help give the muffins moisture but in this recipe its black beans. Their creamy consistency help give the muffins the fluffy yet moist texture we love about muffins. This recipe is also deliciously double chocolate flavored, a dream! They are then top with vegan chocolate chips for good measure.
7. Vegan Black Bean And Corn Quesadilla
Traditionally a quesadilla is made up from folded over flour tortillas filled with tasty veggies, shredded cheese and sometimes even shreds of some sort of meat. This recipe is nothing but traditional. Still filled with tasty veggies this recipes amazing filler is yet again black beans and are vegan-friendly. This makes them a great appetizer to bring to a party because many people can enjoy them!
The secret to this recipe is a vegan nacho cheese which still gives it that cheesy flavor and texture we love about quesadillas. If you live a busy lifestyle like the most of us consider= cooking up the filling and preparing the cheese ahead of time as they can store in the fridge for days. Then you can grab, assemble and eat on a night that you don't have any energy left or are on the go.
8. Black Bean Chocolate Protein Balls
Protein balls make really great on the go snacks helping you fuel your body in between meals. The black beans in this recipe are what gives these tasty bites a great value of protein, 21 grams per serving to be exact.
This tasty snack is vegan approved and nicely sweetened with dates. If you're a chocoholic melt vegan chocolate chips and drizzle on top for extra goodness. So say goodbye to your protein powder drinks and give these tasty protein balls a try.
9. Spicy Black Bean Hummus
Are you on appetizer duty for your next gathering? Then consider making this creamy black bean hummus that everyone can dig into. Commonly hummus is made from chickpeas and tahini but this recipe contains neither of those ingredients without sacrificing flavor of a traditional hummus.
This recipe makes an excellent vegan, gluten-free and low-calorie snack. You could even consider using it as a spread on a sandwich for extra protein. This hummus has flavors of garlic and paprika giving it a fun Mexican twist to a traditional hummus recipe.
10. Salted Double Chocolate Peanut Butter Cookies
If cookies are your guilty pleasure when it comes to the snacking department then you'll want to get your hands on this recipe. This is nothing like your traditional cookie recipe and is all the more reason why it's so fun that you just have to try it!
There is something so savory about sweet and salty flavors, they compliment each other so nicely leaving your palate feeling balanced. There is no butter, refined sugar and zero ounces of flour in this recipe! All the while maintaining a delicious flavor. They are sweetened with dates and maple syrup and mixed with black beans making them an ooey-gooey cookie. Your kids will love these and won't even know they're healthy!
11. Roasted Sweet Potato Quinoa Black Bean Salad
This salad recipe is an awesome make-ahead dish to serve for lunches or to bring to a potluck. It is both delicious and healthy and will be a crowd pleaser. It is full of nutrition from the quinoa, black beans, and savory sweet potatoes.
This recipe is easy to make and not to mention has a pop of color for beautiful presentation. After the quinoa and sweet potatoes are done cooking the assembly is quite effortless. Simply, toss all the ingredients together and pour the enticing dressing over top.
12. Five-Minute Black Bean Dip
This is another wonderful dip recipe to help you binge watch your favorite Netflix tv show or to bring to a party. Whichever the occasion your belly will definitely be thanking you.
This is different than the black bean hummus as it has a lighter texture. More like salsa and dip morphe into one. The second best thing, besides the flavor obviously, is that this recipe only takes 5 minutes to make. So there are no more excuses to reach for quick and unhealthy snacks because you can have this dip ready in no time at all. Enjoy your dip with sliced veggies or salty corn tortilla chips.
13. Black Bean Lava Cake
This black bean lava cake is a great way to trick your family into eating healthier ingredients like black beans. The black beans give this lava cake a fluffy yet creamy texture, they won't even notice what it is made up of.
As soon as you dig your fork into this dessert beware because it may cause instant drooling. With a melted chocolate filling and fluffy outer layer, this dessert will definitely crave your sweet tooth.
14. Black Bean Salsa
Store-bought salsas can sometimes be overrated. Try making your own salsa for your next snacking binge and feel good about all the wholesome ingredients that went into making it. It's so good you can even serve it as an appetizer for your next dinner party.
This salsa has sweet flavors from the juicy tomatoes and kernel corn and is complimented with hearty black beans and rich red onions. Give your salsa an extra kick by adding diced jalapenos for extra heat.
15. Vegan Taco Casserole With Black Beans
This taco casserole is a filling and flavorful vegan meal. Whether you are vegan or not you are going to want to try this. It is bursting with flavor and texture which will send y0ur taste buds to heaven. As an added bonus this recipe is also budget friendly and very inexpensive to make.
It is recommended to use a thick tortilla chip so they hold their form in the casserole. However, the chewy yet crispy tortilla chips in this baked dish are to die for. If you don't eat the whole casserole this dish makes great second-day left-overs too.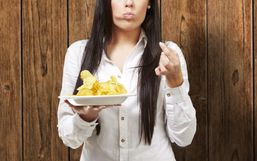 Joking and talking about being gassy can be hilarious, but when it happens to you especially if it's a frequent occurrence, it...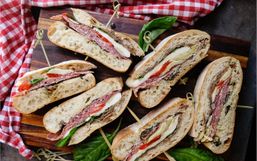 Summer is one of the most sought-after seasons of the year. If you experience cold winter months then you surely appreciate those...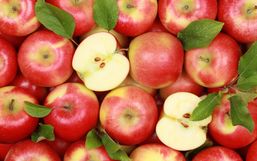 Bloating happens when the stomach becomes swollen after eating and that feeling is never a fun experience.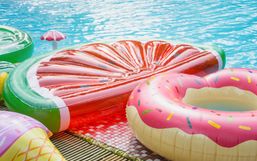 As soon as the warm weather hits it's time to hit the pools and the beaches!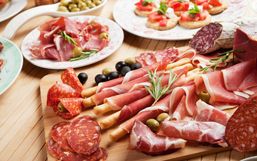 Stay clear of the sun, don't smoke, get adequate sleep, and limit your stress is all you need to prevent accelerated aging, right?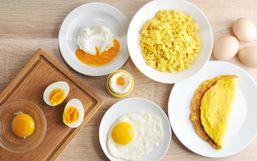 Here's the thing, we tend to put a lot of emphasis on what we shouldn't be eating but it's time the foods we really should be...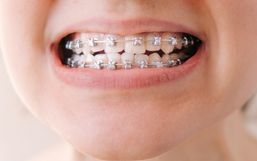 Preparing for braces can be both exciting and intimidating. It's exciting because you know the end result will be well worth the...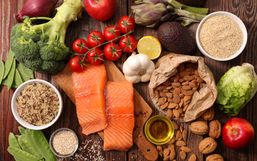 Being comfortable in your body is essential to living a happy life.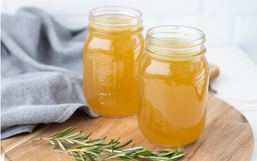 So, you're sick in bed and your stomach is grumbling and you don't know what to eat that won't make you throw up.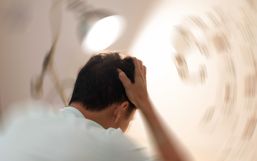 Many people are seeing great success with the keto diet and though a lot of us thought this would be a soon-to-go fad, this keto...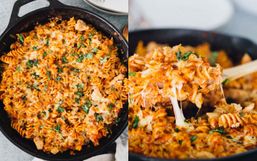 Stocking your pantry with nonperishable items is a great way to ensure you have ingredients readily available.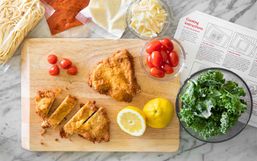 Most restaurants have temporarily closed their dine-in option but that isn't stopping them from making sure their fans get their...