Sloppy joes are a well known North American staple. There's a reason why so many of us remember this as a meal when we were kids. The saving grace for Mom's and Dad's when it comes to easy throw together meals. Traditionally, sloppy joes consist of ground beef cooked in a spicy tomato or barbeque sauce served on a bun. As the times have evolved, sloppy joes have been evolving too and are getting a lot more exciting. Ranging from Asian inspired to even a sloppy joe casserole there is something for everyone. We have compiled 18 amazing sloppy joe inspired recipes to please all types of taste buds.
1. Asian Sloppy Joes Sliders With Sesame Slaw
If you're tired of your average sloppy joes and seeking to try something different then this is perfect for you. The sliders make a great tasty two-bite sloppy joe that can be served for a dinner party or maybe just help you with portion control.
These sloppy joes are Asian inspired. They are made with ground pork and loaded with cooked veggies and then all mixed with a savory peanut hoisin sauce. Who knew you could spin this American meal to have tasty flavors from Asia. Top off your sliders with sesame slaw or even eat it on the side, delicious.
2. Sloppy Joe Meatball Subs
This recipe takes another fun twist to the simple sloppy joe. It's like pizza and meatballs meet sloppy joes. So many comfort foods in one, what is not to love!
This easy to make recipe will save you time and stress when you get home from work and a bonus your kids will love it.
3. Vegan Sweet And Spicy Chipotle BBW Sloppy Joes
Calling all Vegans and food adventurers, we found the perfect recipe for you! Did you ever think you could eat a sloppy joe again? A once very comfort food and meat-y meal can now be accommodated for you too.
The base is made with lentils instead of traditional ground beef. It is then mixed with a delicious sweet and spicy chipotle barbeque sauce which is also refined sugar-free! This recipe makes the perfect comfort food for cold days or even a great barbeque meal for the summer. Top it off with vegan coleslaw for some extra crunch.
4. Whole 30 Sloppy Joe Bowls
Whether you are on the whole 30 diet or looking for a healthier option you no longer need to miss out on a quick and delicious dinner. This recipe is gluten-free, dairy-free, refined-sugar free and made with full real-food ingredients.
Traditionally, sloppy joes have a savory but also sweet flavor. This recipe sweetens the sauce by using dates. Serve this for your kids and give them a healthier option that they won't even think twice about.
5. Garlic Bread Italian Sloppy Joes
I don't know about you, but just the title of this recipe has our mouths salivating for dinner time. The ultimate comfort food sloppy joe recipe. This recipe uses Toasted creamy garlic bread, instead of a regular bun topped with that delicious sloppy joe mixture we all know and love. And then completed with shredded and melted mozzarella cheese.
To make things even easier for you, you can buy ready-made garlic bread at the grocery store that saves you time and energy. The only cooking required is the sloppy joe mixture and the assembly of your dinner. The perfect dinner when you have an hour between after-school time and soccer practice.
6. Meatless Mexican Sloppy Joes
Looking for more meatless dinner options? This exciting twist on the sloppy joe will be a great try for you. It is a Vegan-friendly dish and easily made gluten-free, you just need to sub the bun for a gluten-free bun option.
Regularly sloppy joes are made with a tomato sauce base but these fun fiesta joes are made with salsa. Packed with protein from black beans and pinto beans you will not be missing out on any nutrition. For an extra Mexican kick top your sloppy joe off with spicy jalapenos and homemade guacamole.
7. Philly Cheese Steak Sloppy Joes
This easy weekend meal is cheesy, messy and delicious, what is not to love. Made with the delicious flavor and toppings of a regular cheesesteak, both the adults and kids are going to love this.
Try making this for your next Sunday afternoon football watching and you will be hitting a touch down with everyone's taste buds.
8. Instant Pot Sloppy Joes
By now, you all have probably heard about this glorious kitchen gadget, the Instant Pot. Invented for everyone seeking to make dinner time delicious without all the extra time and effort.
The instant pot makes cooking up sloppy joes even easier, which we didn't even think was possible. Start off by using the saute option on your instant pot to brown the meat and then pressure cook for 5 minutes. If you do the math, that is a ready-made dinner in an extremely short amount of time! If you don't have an instant pot yet, you're definitely going to want one now.
9. Dill Pickle Sloppy Joe Grilled Cheese
Why not combine two favorite meals together to make one extravagant meal. Whether you are a true dill pickle lover or not these grilled cheese are going to make you fall in love all over again.
This savory sandwich is mixed the delicious mixture of sloppy joe, dill pickles and all added into an ordinary grilled cheese. A fantastic weekend meal or quick throw together dinner.
10. Sloppy Joes With Roasted Portabello Mushroom
Attention Vegans, Vegetarians and food explorers we have another great Meatless sloppy joe recipe for you. This one instead of a total meat substitute such as beans or lentils this one is made with pre-packaged simulated meat. There are many brands out there that make fake meat like this ground beef alternative. So there is no sacrificing on the traditional texture here.
Add a portabello mushroom to help give it extra flavor and to add to the meat texture.
11. Buffalo Chicken Sloppy Joes
Tasty buffalo chicken wings have now met sloppy joes. Skip your next wing night out and make these awesome sloppy joes at home because sloppy joes just got yet another makeover.
This recipe is made with ground chicken, a savory and spicy buffalo sauce topped with the perfect pairing of blue cheese ranch sauce, yum!
12. Sloppy Joe Casserole
If you want an effortless dinner choice, try this unique take on a sloppy joe. This one-pan recipe is made with the yummy sloppy joe filling but instead made into a casserole. Topped with tasty tater tots, your family is bound to love this one.
This recipe is so easy to make because you can buy tater tots in the frozen aisle at your grocery store. So the next time you make sloppy joes with a side of tots, try ditching the bun altogether and add these yummy bite-sized treats to the top of your dish.
13. Easy Cheesy Sloppy Joe Bites
There is a reason why easy is in the title of this recipe. It only takes 5 ingredients and one of them is store-bought crescent rolls dough. No dough making here. This recipe also requires you make these yummy bites in a muffin tin and there is nothing easier than making a dinner or appetizer in a muffin tin to easily pop out and eat!
This recipe will be perfect for your next dinner party whether you use them as an appetizer or for the meal everyone is going to love them.
14. Sloppy Joe Mac N Cheese
Make your next date night with this one-pan dinner for two. Made with comforting pasta and cheesy goodness. Add sloppy joe into the mix you automatically just spiced up your mac and cheese.
Don't forget the wine and enjoy your savory date night.
15. Slow Cooker Chicken Sloppy Joe Sliders
Sloppy joes don't always have to mean ground beef, chicken or turkey. Try this healthy and easy alternative by using shredded chicken. In an adorable slider size, these yummy bites make an excellent appetizer for your next dinner party.
Let your slow cooker do all the work for you by cooking your chicken while you go about your day. When you come home your chicken will be ready to pull apart and assemble. Instead of a bun try a healthy alternative and add extra nutritional value by using sweet potato slices as a substitute.
16. Turkey Sloppy Joe Lettuce Wraps
If you want to make you're super simple throw-together sloppy joe recipe but are on a diet or possibly just always looking for healthy alternatives, then this is a great choice for you.
Substitute your bun for a super quick and low-calorie alternative, lettuce wraps. You can still enjoy the tasty flavors of your favorite sloppy joe but enjoy it guilt free.
17. Sloppy Dogs
There is nothing like adding some extra pizazz to your next barbeque than giving your regular hot dog a little more character. Ditch your chili dog and try making these sloppy joe dogs.
Whether you choose to barbeque or boil your hot dogs this recipe is super easy! The sloppy joes give your hot dog some extra flavor, that means no ketchup necessary.
18. Hula Joes
Whether you're a firm believer that pineapple should be enjoyed as a raw fruit and not a cooking ingredient these hula joes are going to make you dream of Hawaii.
Your sloppy joe mixture just got even tastier because it is made with ground pork, bacon and the pineapple gives these sloppy joes its sweet and savory flavor. I'll take a ticket to the tropics, please.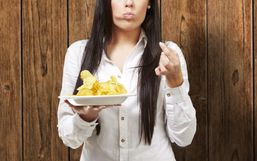 Joking and talking about being gassy can be hilarious, but when it happens to you especially if it's a frequent occurrence, it...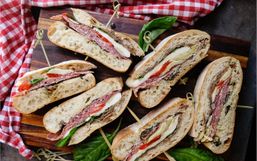 Summer is one of the most sought-after seasons of the year. If you experience cold winter months then you surely appreciate those...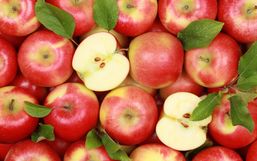 Bloating happens when the stomach becomes swollen after eating and that feeling is never a fun experience.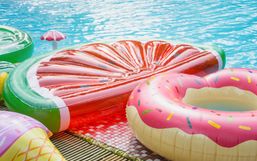 As soon as the warm weather hits it's time to hit the pools and the beaches!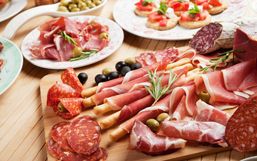 Stay clear of the sun, don't smoke, get adequate sleep, and limit your stress is all you need to prevent accelerated aging, right?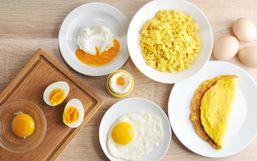 Here's the thing, we tend to put a lot of emphasis on what we shouldn't be eating but it's time the foods we really should be...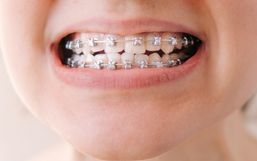 Preparing for braces can be both exciting and intimidating. It's exciting because you know the end result will be well worth the...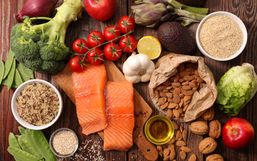 Being comfortable in your body is essential to living a happy life.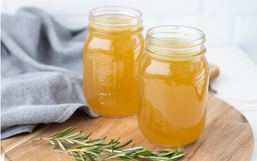 So, you're sick in bed and your stomach is grumbling and you don't know what to eat that won't make you throw up.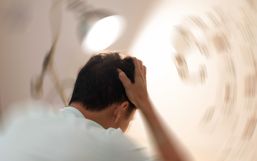 Many people are seeing great success with the keto diet and though a lot of us thought this would be a soon-to-go fad, this keto...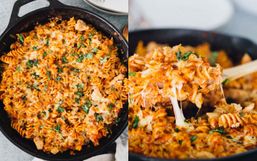 Stocking your pantry with nonperishable items is a great way to ensure you have ingredients readily available.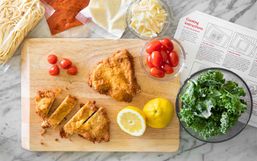 Most restaurants have temporarily closed their dine-in option but that isn't stopping them from making sure their fans get their...