Seafood is one of the healthiest protein groups available. There are three main categories: freshwater fish, saltwater fish, and shellfish. Freshwater fish include bass, trout, catfish, and tilapia. They can be as healthy as saltwater, but some varieties have high levels of mercury. Pregnant women and young children should be careful of eating fish with high mercury levels. Freshwater fish are common in Asian recipes.
Saltwater fish include cod, tuna, haddock, and pollock. Saltwater fish are popular choices for Scandinavian  British, and American recipes. Salmon and sole are fish found in both salt and freshwater.
Shellfish are my favorite type of seafood! They include clams, mussels, oysters, shrimp, scallops, crabs, and lobster. They are low in fat and calories, while being very high in protein.
We collected 6 amazing user submitted seafood recipes that can be made in under 30 minutes! We have shellfish, freshwater, and saltwater fish in the list. Make one of these delicious seafood dishes tonight!
Check out our number 1 recipe and my secret trick for perfect shrimp every time!
*Click on the image to view the full recipe.
6. Baked Tilapia Fish Sticks
It can be hard to convince children to try new types of seafood dishes. Charm even your pickiest eater with this family friendly fish dish! Healthy, tasty and quick as a wink to put together, this crispy, flavorful meal is perfect for a busy weeknight.
Prep Time: 5 Min | Cook Time: 15 Min
5. Pan-Fried Herbed Salmon
Salmon is a delicious and healthy fish, which cooks up in a snap. Many people enjoy eating salmon rare. Raw salmon is perfectly safe to eat, if it is frozen first! There are some parasites that live in the salmon flesh, but flash freezing kills them and makes it safe to eat. Most, if not all, of the salmon at your grocery store will be pre-frozen and thawed for your convenience.
Prep Time: 10 Min | Cook Time: 15 Min
4. Easy Crab Cakes
Crab cakes are a classic restaurant appetizer dish. Make these quick cooking cakes for dinner. The trick for this recipe is using a stuffing mix. It helps glue the crab together and lets it fry easily. Replace the crab for canned tuna or canned salmon for a delicious variation.
Prep Time: 10 Min | Cook Time: 10 Min
3. Parchment Paper Red Snapper
Using parchment paper to cook fish is a classic and healthy way to make dinner. Called en papillote in French, a bag is made from simple kitchen paper. It steams the fish, keeping it moist and tender. It also allows for a dramatic table presentation.
Prep Time: 5 Min | Cook Time: 15 Min
2. Five-Spice Mussels
Mussels can be one of the cheapest proteins in your grocery store. They cook quickly, but overcook just as fast. It's easy to kill your mussels before you go to cook them. Fresh water will knock the life out of them faster than you can say "dead as a door nail". It's best to buy them right before you plan on using them.
Prep Time: 10 Min | Cook Time: 15 Min
1. Bacon Wrapped Shrimp
These delicious bites are a perfect appetizer. Sometimes store bought shrimp can be mushy, and that's just not nice! Bring back their bite with a fast brine. Combine 1/4 cup salt, 1/4 cup sugar, and 1 cup water, and 2 cups ice. Toss in the shrimp and let sit for 30 minutes. Let's keep this trick our secret, ok? Keep your guests guessing what your secret is!
Prep Time: 10 Min | Cook Time: 10 Min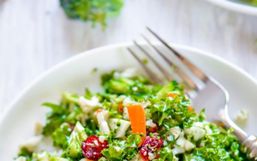 Maintaining a healthy lifestyle is so important to us and when it comes to the food category some consider green foods to be...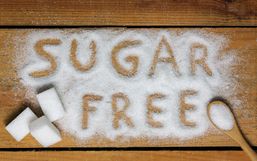 This week was a taste of my own medicine, so to speak. Among my group of friends, it has become a running a joke that at a...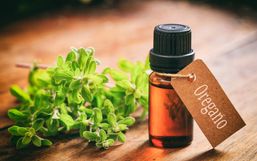 I newly discovered oregano oil a little over a year ago from a friend who swore by and raved about its amazing super-power-like...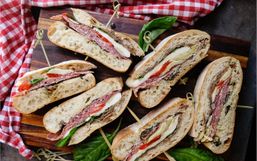 Summer is one of the most sought-after seasons of the year. If you experience cold winter months then you surely appreciate those...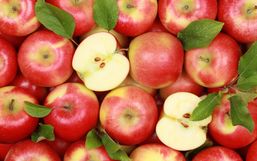 Bloating happens when the stomach becomes swollen after eating and that feeling is never a fun experience.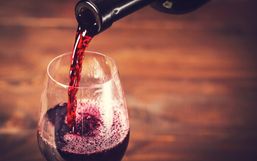 We've all heard it before "be sure to get a good night sleep". But do you know how important that statement really is?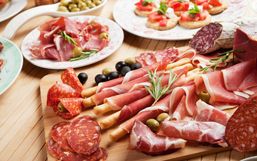 Stay clear of the sun, don't smoke, get adequate sleep, and limit your stress is all you need to prevent accelerated aging, right?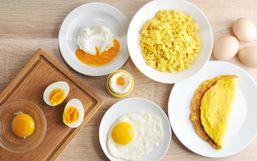 Here's the thing, we tend to put a lot of emphasis on what we shouldn't be eating but it's time the foods we really should be...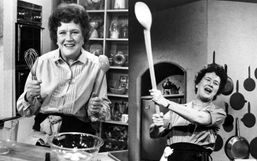 Julia Child is one of the most iconic chefs in the world, and for good reason.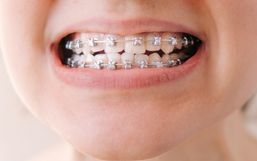 Preparing for braces can be both exciting and intimidating. It's exciting because you know the end result will be well worth the...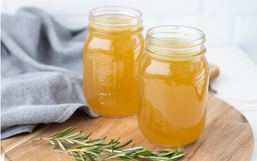 So, you're sick in bed and your stomach is grumbling and you don't know what to eat that won't make you throw up.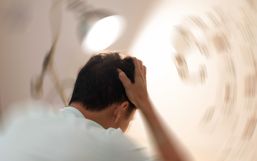 Many people are seeing great success with the keto diet and though a lot of us thought this would be a soon-to-go fad, this keto...