Kids love to help their parents make meals. Cooking with kids not only helps you spend quality time with them after school but it also teaches them how to prepare delicious meals. Helping parents cook dinners is both challenging and rewarding for children – and has become a favorite pastime for many kids all over the world.
When choosing a dinner to make with your kids, there are a couple of things to keep in mind. First, you should be making a recipe that they enjoy eating. A kid isn't going to get excited about cooking something they have no interest in eating. Second, it should be challenging but not impossible. A recipe that is too difficult for a child to pull off will only lead to frustration, which will end up discouraging them from wanting to help you cook.
If you're thinking of spending some quality cooking time with your kids, consider making one of these easy dinners they can help make!
1. Ham and Swiss Quiche
Ham and swiss quiche is a great meal to make as a family. The kids can cut up all of the vegetables with a dull butter knife (make sure you teach them safety measures when using knives in the kitchen) and can grate the cheese. They can help put it all together and watch it bake in the oven – they'll love it!
2. Tacos
Every kid loves to make tacos, right? Even if you cut up all the ingredients beforehand, the kids will have so much fun building their tacos. If they want to help even more, they can help cut up the ingredients and grate the cheese. Taco night is perfect for every family!
3. Homemade Pizza
Homemade pizza (or homemade mini pizzas) are a great way for kids to show their creativity and individuality. Let them pick their own toppings and arrange them however they want on the pizze (some will do their initials, others will do hearts or smiley faces). Regardless of how you do it, pizza night is always a hit.
4. Chicken Salad
Making chicken salad with your kids is a great way to teach them the importance of eating healthy. While you chop all the vegetables together, you can talk about why each vegetable is good for them and how they help keep everyone healthy. After the salad is finished, let them toss it on their own. Kids love this!
5. Spaghetti (and Meatballs)
Spaghetti is an easy and fun meal to make with kids. I always remember my grandma letting me throw the spaghetti at the walls to see if it was done – one of my favorite cooking memories from my childhood. Additionally, they can help mix the sauce and measure the ingredients for the meatballs as well!
6. Soup
Soup is a good meal for kids to help make because it involves a lot of stirring. Kids can stand on a chair and stir for hours if you let them. On top of that, you can let them toss in all of the spices and ingredients and they'll feel like they're the main chef in the kitchen.
7. Pigs in a Blanket
Pigs in a blanket are fun and creative and are a great way to lighten things up in the kitchen. Sure, they're not the healthiest meal idea but from time to time it's okay to indulge. Kids will have fun rolling the dough (and subsequently rolling the wieners in the dough) and will love watching them as they cook!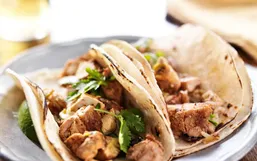 One of the hardest things about cooking for little people is trying to plan great meal options the kids in your life will actually...
Following any diet alone can be hard but if you're able to encourage the entire family to participate you may be more inclined to...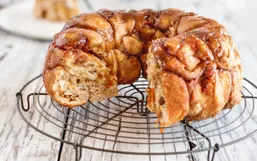 Childhood was the golden age for all kinds of dinner, lunch and snack recipes, often made with love by parents.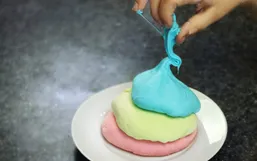 If you have a school aged kid in your life, chances are - you're in the midst of this weird trend...slime making.
Working on a keto diet means cutting carbs and increasing fat (learn more about it here).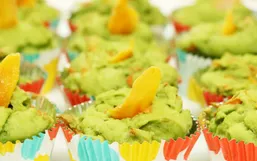 The last few years has had a growing trend of green smoothies. It's simply an ingenious way to enjoy a sweet, healthy, refreshing...
Have you been hearing about the "Ketogenic" diet (aka The Keto Diet) as much as I have lately?
Thinking of what to make for your kids school lunches everyday can be exhausting and stressful.
There's no denying that most kids love mac and cheese. There's no denying that most adults do as well.
Now that summer is here and school is out, kid are looking for things to do.
Say cheese! Happy National Cheese Day 2012, everyone! It's time to celebrate America's favorite food and what better way to...
Popsicles are a great way to quench your thirst and keep cool on hot summer days.