If you have a school aged kid in your life, chances are – you're in the midst of this weird trend…slime making. However, a lot of the ingredients used in these slimes can be toxic and damaging to little hands (ask a Mama who knows…since her son got rashes all over his hands…eep!). The solution to this is simple, make it safe and edible! Kids play with their food regardless, so might as well make an activity out of it.
I'll also have you know that my 3 expert slime-makers have come back with the report: "this is actually really great slime". So there you go. Approved. By the experts themselves!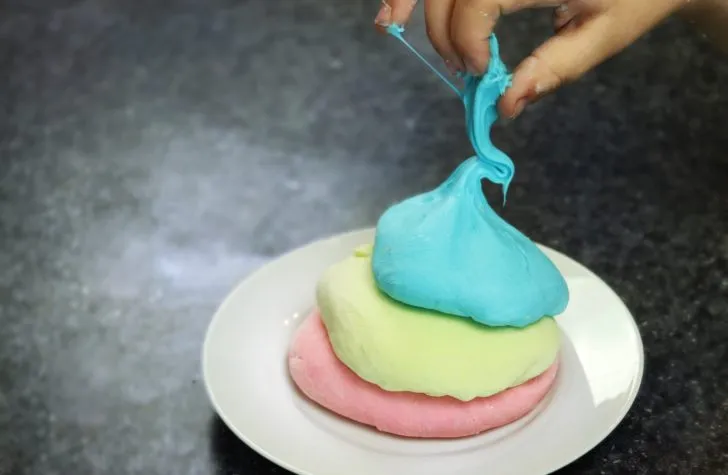 Ingredients
1 bag mini marshmallows
2 tbsp coconut oil, plus additional for mixing
1/2 cup corn starch, plus additional for mixing
1/2 cup icing sugar, plus additional for mixing
Food coloring
Method
At a medium heat, add your marshmallows and coconut oil to a large pot and mix continuously until melted (you can do a microwaved version of this as well).
Once melted, pour your marshmallow melt into a mixing bowl and add in corn starch and icing sugar.
Mix with your hands. Note: this will get STICKY! To help with this, coat them in coconut oil.
Transfer the mixture onto a cornstarch coated surface, and continue to knead and mix until the *right* slime consistency is reached. It should be stretchable and not sticky. Keep adding corn starch, icing sugar and coconut oil until you feel happy with your texture.
Divide the slime into three, and do drops of food coloring on each. Knead again to mix the colors.
It's finished! Roll, stretch & play with your slime (and it's ok to take a bite, too!).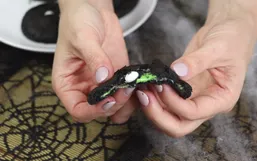 So as a mom of 3 school-aged children you can probably guess that the word "SLIME" has become part of our regular vocabulary.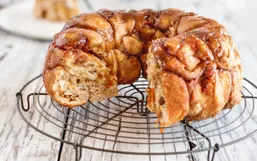 Childhood was the golden age for all kinds of dinner, lunch and snack recipes, often made with love by parents.
As parents it's often difficult to get the kids to try new foods, particularly when those foods are either fruits or veggies.
Working on a keto diet means cutting carbs and increasing fat (learn more about it here).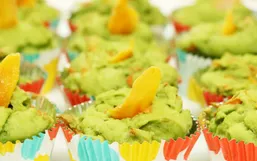 The last few years has had a growing trend of green smoothies. It's simply an ingenious way to enjoy a sweet, healthy, refreshing...
When you dreamed of life with children, you envision beautiful lifestyle with your well-behaved children (not like those screaming...
Thinking of what to make for your kids school lunches everyday can be exhausting and stressful.
Kids love to help their parents make meals. Cooking with kids not only helps you spend quality time with them after school but it...
School is out and the kids are running wild at home! It's at this point in the summer when you may be looking for some more...
Now that summer is here and school is out, kid are looking for things to do.
Say cheese! Happy National Cheese Day 2012, everyone! It's time to celebrate America's favorite food and what better way to...
Popsicles are a great way to quench your thirst and keep cool on hot summer days.