There's no denying that most kids love mac and cheese. There's no denying that most adults do as well. Mac and cheese is a mouth-watering, comfort food that satisfies every craving. If you and your family love mac and cheese, try mixing it up from time to time with new ingredients and unique twists on the traditional dish. To help, we've compiled all of the best (and interesting) mac and cheese recipes we could find. From taco macaroni and cheese to a cheesy macaroni ground beef dinner, there are plenty of recipes that your kids will love below.
Consider making one of these 8 unique mac and cheese dishes this week!
1. Taco Macaroni and Cheese
This delicious mac and cheese was inspired by a couple of guilty pleasure boxed dinners, but it's made from scratch and tastes a lot better. It's spicy and creamy and loaded with flavor!
2
2. Fancy Mac and Cheese
This mac and cheese is about as far from the blue box stuff as you can get. The sauce is a decadent combination of garlic and herb cheese and cream, with chicken and bacon stirred in at the end. Add some fresh rosemary, and it's downright heavenly.
3
3. Baked Zucchini Macaroni and Cheese
Those of us with picky eaters know how hard it can be to get kids to eat their green vegetables. Sneaking veggies into a kid favorite like mac and cheese is a perfect way to trick them into eating things they wouldn't normally.
4
4. Loaded Mac and Cheese
One of the terrific aspects to this dish is you can change it to suit your preferences. To make it more of an entree mix in meats of your choice. Add vegetables such as broccoli and onions to give it more texture.
5
5. Cheesy Macaroni Ground Beef Dinner
This is a quick and easy way to please everyone in the family. The Left overs are delicious too.
6
6. Italian Mac and Cheese
Rest assured, you won't find this macaroni and cheese in any box! Sweet roasted tomatoes and salty salami are stirred up with pasta in a creamy, cheesy sauce flavored with wine and pesto. Try replacing the salami with pepperoni, pancetta or prosciutto. It's a feast for the taste-buds.
7
7. Butternut Squash Macaroni and Cheese
Here's a delicious way to up the nutritional value of a childhood favorite. Butternut squash is exactly the same color as cheese sauce, so your kids will never know it's there! It adds such a rich, hearty flavor to macaroni and cheese.
8
8. Roasted Garlic Mac and Cheese
It takes a while to roast garlic, but the results are so worth it. Roasting the garlic makes it sweet and nutty, and it's such a delicious flavor in this decadent mac and cheese recipe.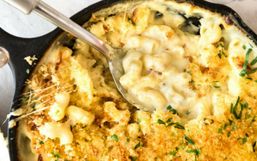 Mac and cheese is everyone's go-to comfort food. The cheesy deliciousness can only be described as mouth-watering perfection.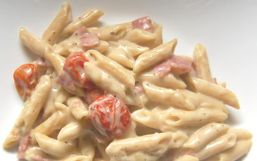 Macaroni and cheese is the best comfort food - it's also a meal that you know your kids will love every time you make it.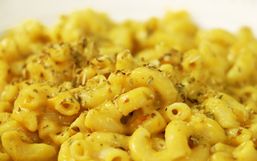 There's been studies that show that cheese is as addictive as drugs.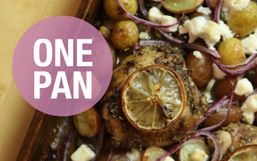 Most of us love to cook a whole well-rounded meal for our friends and family, but the reality is - we often just lack time and...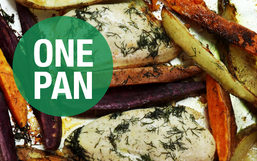 Next time you polish off a jar of pickles, don't just pour the pickle juice down the drain.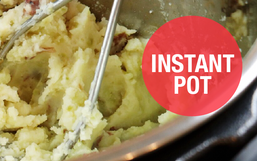 When it comes to making mashed potatoes, one word may enter your mind..."tedious".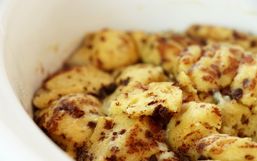 Looking for a warm breakfast that fills the house with the aroma, waking everyone with an appetite for a delicious homemade...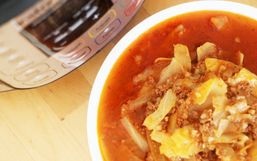 Growing up I watched my mother hand-make cabbage rolls from scratch.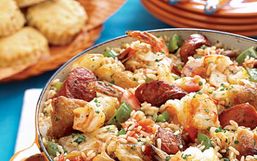 Jambalaya is a famous dish from New Orleans or the Big Easy. It is a rich dish filled with spices and different flavors.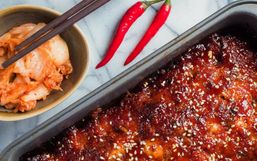 I hate to admit it, but growing up meatloaf was a dinner I never looked forward to. Mashed meat with sauce slabbed on top.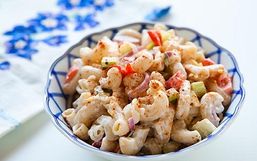 Celebrate National Macaroni Day on July 14th with us! In our research we found out that there are two holiday days for macaroni-...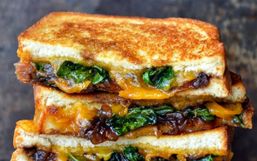 Is it time to give your grilled cheese a makeover? Grilled cheese is well known to be America's favorite sandwich.