Breakfast is the most important meal of the day. Some nutritionist say it should be your biggest meal of the day. You don't just have to eat a bowl of cereal or a dry piece of toast for breakfast. We love big brunches on the weekends when we actually have time to prepare a big meal. We love the breakfast tacos and ham egg cups for busy mornings. When you have some extra time, try out the puff pastry jam filled waffles, or the coconut oat french toast.
We hope you love these 8 breakfast recipes as much as we do!
*Click on the image to view the full recipe.
8. Puff Pastry Waffles Filled With Fruit Jam
Warm pastry, with warm fruit jam and some icing powder on top is just divine. It melts in your mouth. Puff pastry baked in a waffle iron is so much more tasty than baked in the oven. It is less dry and you can control better the cooking time.
Prep Time: 5 Min | Cook Time: 20 Min
7. Toasted Cream Cheese and Apple Breakfast Pockets
This delicious recipe uses cream cheese, apples and cinnamon all snuggled up in cinnamon spiced, buttery bread. It doesn't get much better than that! Plus, the kids love it too! If you have any leftover cream cheese mixture, it keeps well in the fridge for a couple of days and makes a great bagel topper!
Prep Time: 10 Min | Cook Time: 10 Min
6. Bacon, Egg, and Cheese Quesadillas
We love savory breakfasts and this quesadilla hits the spot. They're simple to put together so it's great for rushed mornings. Cook your bacon and eggs and then layer them with cheese inside a tortilla. Dip them in salsa and sour cream for a fun morning meal.
Prep Time: 5 Min | Cook Time: 15 Min
5. Coconut Oat French Toast
These crispy yet creamy french toast are totally dairy free. They use light coconut milk, which gives a great flavor to the dish. You can always use regular milk, or other dairy free options if you're not a fan of the coconut flavor.
Prep Time: 5 Min | Cook Time: 5 Min
4. Three Egg Omelet
This recipe takes you through how to make an omelet, which can be difficult for some people. The key is to cook it on low heat to get a fluffy result, and not a chewy one. Use any of your favorite fillings for this dish. Ham and cheese are a great classic combination.
Prep Time: 5 Min | Cook Time: 5 Min
3. Ham, Egg, And Cheese Cups
Here's a simple, adorable breakfast idea: ham, egg and cheese cups! They bake in a muffin tin, and they're ready in minutes. You can customize them to use whatever deli meat and cheese you like. Make sure the egg stays inside the ham cups, or else you'll have some pan scrubbing to do later.
Prep Time: 10 Min | Cook Time: 10 Min
2. Breakfast Tacos
In this recipe, sausage, cheesy eggs, and tater tots are wrapped up in flour tortillas along with salsa and sour cream. The crunchy, salty tater tots are what really make these special. You can use bacon or sausage links instead of bulk, or even leave out the meat all-together. You can even make these ahead of time for easy breakfasts throughout the week!
Prep Time: 5 Min | Cook Time: 15 Min
1. Savory Waffle Breakfast Sandwiches
Who needs bread when you can use waffles instead? The next time you make breakfast sandwiches, give this method a try. Herbs and cheese are mixed directly into the waffle batter, giving them a delicious savory taste. The waffles are dense and sturdy, so they're a perfect substitute for bread.
Prep Time: 15 Min | Cook Time: 15 Min
When it comes to preparing for a big date or event, we have so much to think about.
Canada Day is coming up and we can't wait to celebrate! But, what makes Canada so special anyway?
Charcuterie boards may not be new but they have become one of the hottest food trends as of late and for good reason!
Mmm... nothing quite beats tender chicken wings smothered in your favorite sauces.
It's finally Autumn and we are able to sip out Pumpkin Spice lattes, cozy up by the fire and eat that warm comfort food with loved...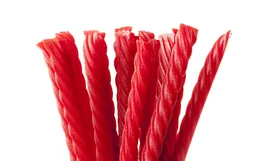 By now I think it is fair to say almost everyone knows what it means to be gluten-free.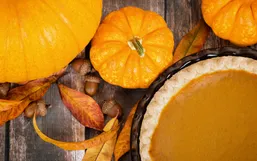 When I think about pumpkins I often find myself reminiscing or wishing it was the season of Fall.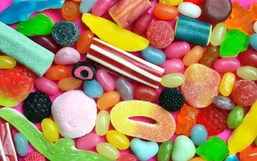 Our bodies can do strange things, especially when it comes to cravings.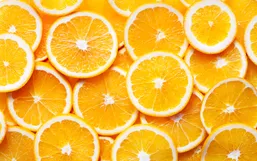 Surely you've heard the word antioxidant thrown around time and time again.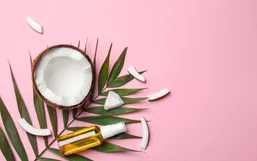 Coconut oil is an incredible natural oil to be keeping in your kitchen.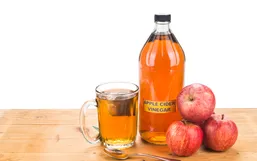 When it comes to the natural health community, apple cider is most likely the most popular type of vinegar and for good reason!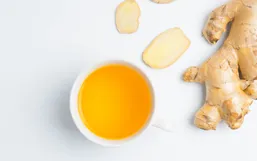 Ginger has been used for thousands of years to treat minor illnesses.