Asparagus is known for their tender texture and tart flavor and can make great additions to many meals. They are considered to be a part of the Lily family and are related to garlic, leeks and onions. Asparagus peak in the spring but not many know that it takes about 3 years to get there. From seed to harvest it feels like an eternity but the pay off is well worth the wait. Asparagus is considered a perennial plant which means once an asparagus plant is ready to harvest that plant will provide for about 15 years.
They happen to be extremely nutritious and are an excellent source of folate, fiber, and Vitamin A, C, E, and K. Some sources consider asparagus to be great cancer-fighting foods as well as promote a healthy brain. Due to its tart flavor picky eaters tend to often turn their noses up at the site of it. If you're looking to please those picky eaters or are in search of trying something new you'll want to check out these 18 delicious asparagus recipes.
1. Cheesy Garlic Roasted Asparagus
If you have picky eaters in your house and buttery asparagus just aren't cutting it anymore then give this cheesy asparagus recipe a try instead. With only 2 main ingredients you'll have this tasty side dish cooked quickly.
They will only take you 15 minutes to bake and can feed the whole family. This recipe comes equipped with tips and tricks on how to roast asparagus to perfection. One secret is to roast the asparagus first then top with mozzarella cheese and broil until it's bubbly and golden.
2. Baked Eggs And Asparagus With Parmesan
If you're like me and generally think of asparagus as a lunch and dinner food item then you have got to try this. Step outside the box and try asparagus for breakfast with this wonderful baked meal.
You will only need 4 simple ingredients and an oven safe baking dish. This meal comes together as easy as chopping up asparagus and pouring a cracked egg on top. Top it off with parmesan cheese, salt and pepper for some added flavor and you'll have this breakfast ready to enjoy swiftly.
3. Ravioli With Tomatoes Asparagus Garlic And Herbs
Pasta meals are often comforting but there's something about ravioli that makes a dish extra special. I think of them as little soft pillows that are filled with delicious ingredients that truly melt in your mouth.
To save time and to make this recipe super easy you'll want to use store-bought ravioli. For this dish, you'll specifically want to buy a four cheese ravioli. It will pair perfectly with the crunchy asparagus and savory tomatoes. Then you'll smother everything in a buttery garlic and balsamic vinegar sauce.
4. Prosciutto Wrapped Asparagus
With only 2 ingredients these prosciutto wrapped asparagus will yield you one enticing side dish. Prosciutto is typically salty on its own and holds a lot of flavor which is why it pairs very nicely with a something tart like asparagus.
This side dish cooks in the oven and only takes 15 minutes. You can finish it by sprinkling lemon zest for an added bold flavor and garnish. You'll want to make extra because they'll get snatched up quickly as soon as everyone tries them.
5. Bacon Wrapped Asparagus
If you don't love prosciutto then you'll want to give these bacon wrapped asparagus a try. This recipe uses the same method of the prosciutto wrapped asparagus but uses bacon instead.
These delicious treats will take about 30 minutes to make from start to finish. If you need to cut down on time you could prepare them ahead of time and stick in the fridge until you're ready to cook. Many of us love easy dishes and that is why these would make a great addition to many meals that the whole family will enjoy.
6. Garlic Shrimp Asparagus Skillet
Low-carb dishes can still be satisfying and filling and this garlic shrimp and asparagus skillet surely won't disappoint. This is a great meal to make for hectic weeknights because it'll only take you about 20 minutes.
All you will need is jumbo peeled shrimp, mushrooms, asparagus and a few seasonings. The secret to achieving a crispy, savory perfection is to cook all the ingredients in grass-fed ghee butter and olive oil. We already know asparagus pair well with salmon so there's no wonder why it would work great with shrimp too.
7. Easy Quiche With Asparagus, Mushrooms And Cheddar
Asparagus can even make an attractive ingredient in a dish like a quiche. This recipe will help you make ready-made breakfasts to enjoy all week. You could even consider making this recipe if you're hosting or attending a brunch.
You can start with a store-bought pie crust. Then you'll fill it with fresh ingredients such as asparagus and mushrooms. Next, you'll need to mix the egg mixture but before you pour it in the pie crust you'll want to add a layer of cheesy goodness. Then all you'll have to do it wait for it to bake.
8. Spring Pesto Pasta With Asparagus And Chives
Pasta dishes are some of the most comforting and filling meals out there and this recipe is no different! The best part about this pasta dish is it tastes great served both warm and cold. This means you can enjoy this recipe all year long.
You'll want to begin this meal by cooking the asparagus first. Then you'll want to cook farfalle (bow tie) pasta. Next, you'll combine basil pesto (either homemade or store-bought, your choice), with mozzarella cubes and parmesan cheese to complete this alluring meal.
9. Creamy Parmesan Orzo With Chicken And Asparagus
This dish combines creamy textures with cheesy flavor resulting in one delicious wholesome dinner. It also makes for an easy weeknight dinner because it can come together in just 30 minutes. Another bonus is it's made completely in a single pot, easy cooking and easy cleanup, we love it!
To make it extra comforting, this recipe starts with an orzo pasta base. Then combines chicken broth, grated parmesan cheese and half-and-half to make it extremely creamy and cheesy. Last but not least, on top of all the delightful seasonings, you'll combine with chicken breast and tender asparagus.
10. Creamy Goat Cheese Asparagus Quinoa Salad
This salad recipe makes for an excellent healthy lunch or side dish. At only 150 calories per serving and packed with nutrients from all the flavorful ingredients, you'll want to make this regularly.
This recipe also remains gluten-free and meat-free. The base of this salad is protein-rich quinoa that is added to crispy baked asparagus, pecans, seasonings and sharp goat cheese. Its unique flavor will have you craving it again and again.
11. Creamy Asparagus And Leek Soup
We often crave warm savory soup in the colder months or when we're feeling under the weather but this soup, you'll crave all year round. Considering asparagus peak in the spring makes it the perfect spring and summer soup to make. Soups often freeze well too so don't be afraid to make extra batches to enjoy for months to come.
With just 7 ingredients and 30 minutes of your time, you'll be enjoying this savory soup in no time. It begins with sauteed asparagus, garlic and leeks. This will help soften everything but also makes the fresh ingredients more fragrant. You can make this soup in a blender or on the stove top, either way, it'll turn out great!
12. Asparagus and Lemon Basil Ricotta Stuffed Salmon Rolls
If you're looking for a new way to enjoy salmon then you definitely need to try out this recipe. These salmon roll-ups are full of amazing flavors and will definitely fill you up.
You'll want to start with salmon fillets however trout would work really well too, whichever you have on hand. Then you'll stuff them with an outstanding ricotta mixture that includes fresh basil and lemon zest. Lastly, you'll add the asparagus prior to rolling up. You'll bake these in the oven and while they're cooking you can make the delicious homemade asparagus pesto.
13. Asparagus Fries
I haven't met anyone who doesn't like crispy fries. They're crunchy, savory and delicious! Fries may be tasty but they are high in carbohydrates. Potatoes have about 17 grams of carbs per serving whereas asparagus have about 4 grams. When your fries craving arrises you'll want to give these asparagus fries a try for a healthier alternative.
Asparagus make awesome "veggie" fries because of their shape, length and because they hold their shape very well. To achieve the crispy outer layer you'll want to combine panko breadcrumbs and parmesan cheese. To help bind the crispy outer layer to the asparagus you'll give them an egg bath first. Then you'll bake these to achieve the perfect crispy asparagus fries.
14. Asparagus Smoked Salmon Sushi
I like to leave sushi making to the professionals but this recipe shows you how you can make it in your own home too! The instructions are quite easy to follow and will probably have you making your own sushi rolls weekly!
Prior to assembling the sushi, you'll want to bake the asparagus with a bit of sesame oil to make them crisp and tender. Once they're done cooking you'll be ready to start preparing your sushi rolls. In these rolls along with the asparagus, you'll find smoked salmon, greek cream cheese and sriracha sauce to spice things up!
15. Asparagus And Brie Puff Pastry With Thyme Honey
Puff pastry recipes make for some flaky, buttery and delicious meals. You could easily use this as an appetizer for a party, serve as a lunch or even as a light dinner.
To begin these delightful treats you'll want to purchase frozen puff pastry. When you're ready to whip these up you'll thaw the pastry then fill with sharp brie and trimmed asparagus. Give the pastries an egg wash and bake until golden perfection. Serve them with a delicious thyme and honey sauce that'll make them so crave-worthy!
16. One-Pan Sausage With Sweet Potato And Asparagus
Easy weeknight dinners can be the saving grace in maintaining our sanity. This delicious meal is ready to eat in 15 short minutes and is all made on one-pan. Convenient and efficient, we love it!
This recipe will provide you and your family with a well rounded wholesome meal. You'll get your protein from smoked sausage and loads of nutrients from asparagus and sweet potatoes. Considering this dish already has everything you'll need to make it a complete meal you won't have to cook any additional side dishes.
17. Vegan Asparagus Risotto
If you love risotto but want a healthier option then you'll definitely want to give this recipe a try. You know longer have to save a meal like this for special occasions or dinners out.
This recipe is also completely dairy-free which is great for those who are plant-based or have an allergy. Nutritional yeast is what gives this dish its cheesy and unforgettable flavor. You'll still find rice in this traditional Italian dish and asparagus help give this meal an added crunch.
18. Easy Cheesy Asparagus Spinach Dip
Spinach dip is often a crowd pleaser and that is why so many restaurants have it on their appetizer menu. This spinach dip gets enhanced with a secret ingredient, asparagus! It's fairly easy to make and will surely be highly addictive once you try it.
You'll want to begin by blanching the asparagus to achieve a softer texture. Then you'll blend them in a food processor with cream cheese, garlic and parmesan cheese. When that's complete you'll want to saute the spinach in a skillet. Then you'll combine all the ingredients into the skillet, add fresh mozzarella on top and bake until a bubbly perfection. This dip is so filling you could eat it as a lunch or serve as a side to your dinner.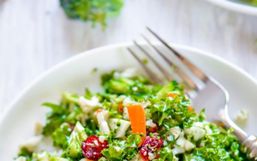 Maintaining a healthy lifestyle is so important to us and when it comes to the food category some consider green foods to be...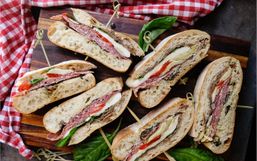 Summer is one of the most sought-after seasons of the year. If you experience cold winter months then you surely appreciate those...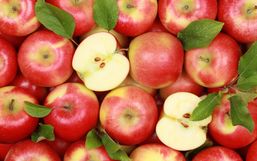 Bloating happens when the stomach becomes swollen after eating and that feeling is never a fun experience.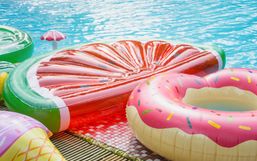 As soon as the warm weather hits it's time to hit the pools and the beaches!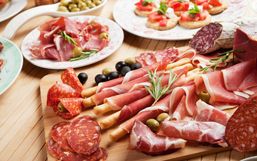 Stay clear of the sun, don't smoke, get adequate sleep, and limit your stress is all you need to prevent accelerated aging, right?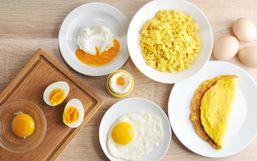 Here's the thing, we tend to put a lot of emphasis on what we shouldn't be eating but it's time the foods we really should be...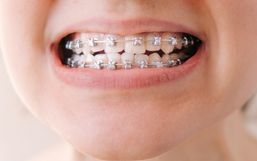 Preparing for braces can be both exciting and intimidating. It's exciting because you know the end result will be well worth the...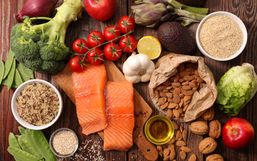 Being comfortable in your body is essential to living a happy life.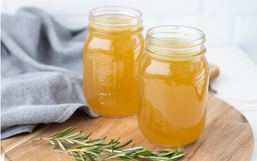 So, you're sick in bed and your stomach is grumbling and you don't know what to eat that won't make you throw up.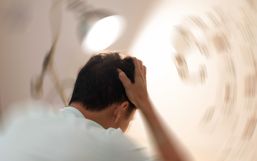 Many people are seeing great success with the keto diet and though a lot of us thought this would be a soon-to-go fad, this keto...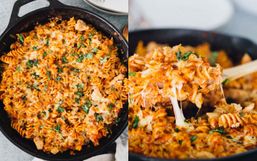 Stocking your pantry with nonperishable items is a great way to ensure you have ingredients readily available.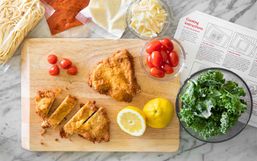 Most restaurants have temporarily closed their dine-in option but that isn't stopping them from making sure their fans get their...