Food fashion has become very popular and mainstream. On top of this trend is Shana Logic, an independent website that features handmade pieces from a variety of artists. We had the chance to chat with the brains behind the website, Shana Victor. She designs and sells her own products, but also coordinates with artists to sell their work. Our favorite pieces from the site have to be the "kawaii" sweet treats jewelry, and the sushi accessories. Check out her website at http://www.shanalogic.com and her facebook at www.facebook.com/shanalogic.
Half Hour Meals: So you are the person behind Shana Logic. How did it all begin?
Shana Victor: Shana Logic began about 9 years ago as a small gallery section of another site I own called PixelgirlPresents.com. It featured desktop and icon designs by artists from around the world and I noticed that many of them actually made physical artwork (not just 2-D designs). Every month or two the gallery would feature and sell the artwork of one of my talented artists! People really responded to it, and it grew from there!
Half Hour Meals: What does handmade mean to you?
Shana Victor: To me, handmade means a personal touch and a direct connection with an artist. The items I sell are all handmade or designed and printed by individual artists or very small artist teams. I don't sell anything with bar codes and I don't work with sales reps. I only work directly with the artists so that I know them personally and feel like we are working together to represent their pieces!
Half Hour Meals: It went from being just you to a bunch of contributors. What awesome artists do you work with now?
Shana Victor: Without my artists, Shana Logic would just be well, ME and that's no fun at all (well maybe a little fun ;-)! I sell around 1500 pieces created and designed by over 100 artists. Some of my best selling artists right now are Lost Apostle, Deadworry, Claire Belton, and Ashley Spatula. Many of my artists have sold on my site for years and I consider them close friends now such as Amy Secrest, Marty Flint, Xenos Designs and Chemical X.
I should also mention that I have my own line of 100 products, most that I assemble at the shop under the name Shana Logic, which includes jewelry, pins, and belts featuring my own illustrations.
Half Hour Meals: Your food themed accessories are super popular. Why would people want to wear something that looks real enough to eat?
Shana Victor: I've always been fascinated with the talent it takes to make say, a cupcake or a piece of sushi teeny tiny and super realistic! The skill and care to make each bead and charm is just exceptional!
Also, people LOVE to eat and everyone enjoys great food! We all have our favorites…why not show them off in a stylish (and zero-calorie) way?
Half Hour Meals: What is your favorite food accessory that you sell on the site?
Shana Victor: I couldn't possibly narrow it down to one item but I will say that my top favorites are the rainbow cake slice necklace, the bubble tea necklace and the mini sushi bracelet. All of them are highly detailed and just super-duper cute!
Half Hour Meals: What is your all-time favorite food and do you have a product with it?
Shana Victor: SUSHI SUSHI SUSHI! Or maybe…Nevermind–It's SUSHI! 🙂 Check out our cute sushi bracelet!
Half Hour Meals: Anything else you want our readers to know?
Shana Victor: Shana Logic is run by me and 2 part-time assistants. I work super hard to bring my shoppers the best customer service and the coolest products, but I also really like connecting with them on a personal level. These days it's really hard to find an online site that CARES or is small enough to give individual attention and that's my most important goal (as well as supporting artists:-)
When it comes to preparing for a big date or event, we have so much to think about.
Canada Day is coming up and we can't wait to celebrate! But, what makes Canada so special anyway?
Charcuterie boards may not be new but they have become one of the hottest food trends as of late and for good reason!
Mmm... nothing quite beats tender chicken wings smothered in your favorite sauces.
It's finally Autumn and we are able to sip out Pumpkin Spice lattes, cozy up by the fire and eat that warm comfort food with loved...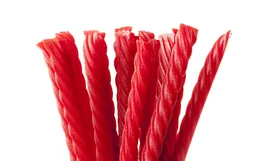 By now I think it is fair to say almost everyone knows what it means to be gluten-free.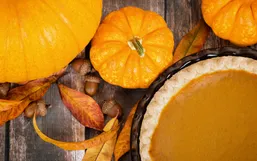 When I think about pumpkins I often find myself reminiscing or wishing it was the season of Fall.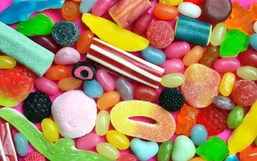 Our bodies can do strange things, especially when it comes to cravings.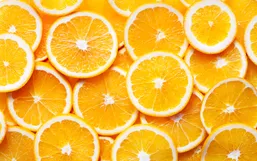 Surely you've heard the word antioxidant thrown around time and time again.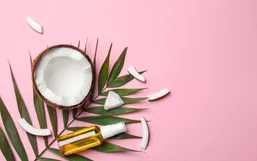 Coconut oil is an incredible natural oil to be keeping in your kitchen.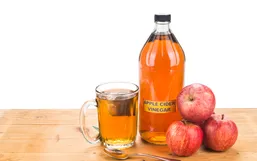 When it comes to the natural health community, apple cider is most likely the most popular type of vinegar and for good reason!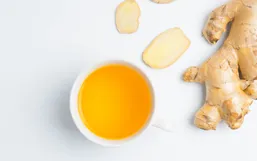 Ginger has been used for thousands of years to treat minor illnesses.