Honey – nature's natural sweetener. We love our Honey Nuts Cheerios, and pairing it with peanut butter, but we have found some more creative ways to cook and bake with it! We have some honey-licious recipes are listed below that will cover the majority of your meals throughout the day. So pre-heat your oven and whip out a big bottle of honey. You are about to discover your new favorite foods!
1. Honey Garlic Shrimp
Shrimp + Garlic + Honey = Success every time! This dish is great to cook for supper and pack in lunches for the next day.
http://sallysbakingaddiction.com/2016/05/09/quick-healthy-dinner-20-minute-honey-garlic-shrimp/ Photos by: Sally's Baking Addiction
2. Baked Pears with Walnuts and Honey
Needing a lighter dessert to satisfy that sweet tooth? This recipe is straightforward and gourmet at the same time. We love recipes like that!
http://www.skinnytaste.com/baked-pears-with-walnuts-and-honey/ Photos By: Skinny Taste
3. Honey Glazed Salmon
Salmon is full of those healthy fats we know and love. Finish it off with a light layer of sweet honey and you are ready to dig in! The guilt free recipe is sure to hit the spot after a long day at work.
http://damndelicious.net/2014/08/18/honey-glazed-salmon/ Photos By: Damn Delicious
4. Baked Goats Cheese Rolls with Honey and Thyme
This salty and sweet appetizer will take dinner guests by surprise with it's originality and simplicity. Serve this at your next dinner party to get a raving review.
http://www.manusmenu.com/baked-goats-cheese-rolls-with-honey-and-thyme Photos By: Manus Kitchen
5. Butternut Squash with Cranberries and Feta
A delicious side dish or main that could be taken to the next level with chicken or salmon. The best recipes always happen when delicious ingredients are combined to make a masterpiece, and this one is no exception.
http://peasandcrayons.com/2014/11/honey-roasted-butternut-squash-cranberries-feta.html Photos By: Peas and Crayons
6. Ethiopian Honey Bread
Looking to try something new? This has your name written all over it. It's simple taste will ease you in to cooking around the world, but we can bet that your family will be reaching for seconds!
http://kidworldcitizen.org/2011/10/28/ethiopian-honey-bread/ Photos By: Kid World Citizen
7. Melopita (Honey Pie)
This dessert can be fully completed in an hour or less. Need we say more? Melopita is served in Greece as a popular dessert and we know why it's so popular! It's irresistibly good.
http://cookmegreek.blogspot.ca/2012/12/melopita-honey-pie-from-sifnos-island.html Photos By: Cook Me Greek
8. Lavender Honey Ice Cream
A fancy and refreshing treat on a warm spring or summer day. Everything is better when it's made at home, so try your hand at making this ice cream!
http://www.cakenknife.com/lavender-honey-ice-cream/ Photos By: Cake N Knife
9. Earl Grey Honey Milkshake
A cheat day alternative to your Earl Grey Tea with Honey. It's creamy texture and sweet flavor is what makes it memorable.
10. Lavender Honey Cupcakes
Looking for a new cupcake flavor outside of chocolate or vanilla? Opt for this simple recipe to create a creamy icing pair with a lightly flavored lavender and honey cupcake. Yum!
http://kimmysbakeshop.com/lavender-honey-cupcakes-honey-cream-cheese-frosting/ Photos By: Kimmy's Bake Shop
11. Russian Honey Cake
It seems that there are honey cake recipes all around the world and we have clearly been missing out! Russian Honey Cake is layer upon layer of sweet pastry with hints of caramel and honey. Add some sweet little bees on this dessert to make it look like a honeycomb.
http://momsdish.com/recipe/101/russian-honey-cake Photo by: Mom's Dish
When it comes to preparing for a big date or event, we have so much to think about.
Canada Day is coming up and we can't wait to celebrate! But, what makes Canada so special anyway?
Charcuterie boards may not be new but they have become one of the hottest food trends as of late and for good reason!
Mmm... nothing quite beats tender chicken wings smothered in your favorite sauces.
It's finally Autumn and we are able to sip out Pumpkin Spice lattes, cozy up by the fire and eat that warm comfort food with loved...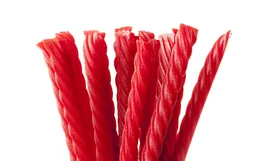 By now I think it is fair to say almost everyone knows what it means to be gluten-free.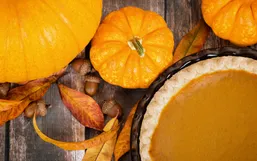 When I think about pumpkins I often find myself reminiscing or wishing it was the season of Fall.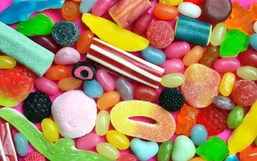 Our bodies can do strange things, especially when it comes to cravings.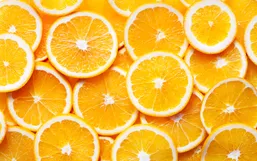 Surely you've heard the word antioxidant thrown around time and time again.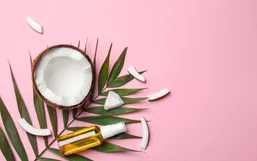 Coconut oil is an incredible natural oil to be keeping in your kitchen.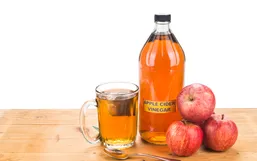 When it comes to the natural health community, apple cider is most likely the most popular type of vinegar and for good reason!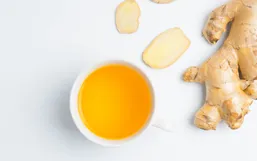 Ginger has been used for thousands of years to treat minor illnesses.