After a long day at work, coming home and making an elaborate supper can be time consuming – not to mention the large amount of dirty dishes that will have to be cleaned after! Stir Fry Meals can be an impressively creative and nourishing one-dish meal. To prevent this one dish wonder from getting boring, there are a variety of veggies, sauces and proteins you can combine to make a different recipe every time.
1. Honey Garlic Chicken
When it could be easy to grab a box of frozen Honey Garlic Chicken Wings, opt for this healthier alternative. It is packed with veggies and still has the delicious mouth watering flavor.
http://www.dinneratthezoo.com/honey-garlic-chicken-stir-fry/ Photos by: Dinner at the Zoo
2. Beef and Cabbage Stir Fry
This budget-friendly meal is sure to go down as one of your favourite meals coming in at $1.79 per serving! Next time you have company over, save your dollar bills and fill your guests plate with this crave-able meal.
https://www.budgetbytes.com/2016/08/beef-cabbage-stir-fry/ Photos by: Budget Bytes
3. Shrimp and Broccoli Stir Fry
Shrimp is so easy, and adds a creative twist to the average Stir Fry meal. Surprise your taste buds with this simple meal – the sauce is made from scratch!
http://damndelicious.net/2015/01/16/easy-shrimp-broccoli-stir-fry/ Photos by: Damn Delicious
4. Vegan Portobello Mushroom Stir Fry
This Stir Fry is not only delicious and kind to our furry friends, but it is so pretty! Check out this stylish tutorial that will lead you to a satisfying supper.
http://minimalistbaker.com/30-minute-portobello-mushroom-stir-fry/ Photo By: Minimalist Baker
5. Crispy Black Pepper Tofu Stir Fry
Some love it, and some hate it. But we think that this recipe will revive your love for Tofu all over again.
http://littlespicejar.com/black-pepper-tofu-stir-fry/ Photo by: Little Spice Jar
6. Sheet Pan Asian Stir Fry
Most Stir Frys happen in some sort of pan on the stove or in a Wok. Have you ever considered cooking a Stir Fry in the oven? *Mind. Blown.*
http://damndelicious.net/2016/09/30/sheet-pan-asian-stir-fry/ Photo By: Damn Delicious
7. Steak and Asparagus Stir Fry
This speedy 20 minute stir fry is sure to satisfy even the pickiest eater at your dinner table.
http://www.thekitchn.com/recipe-stir-fried-beef-and-asparagus-228381 Photo By: The Kitchn
8. Sweet Potato Noodle Stir Fry
Sweet Potato Noodles are healthier twist on regular Stir Fry noodles – and may just be even more delicious.
http://joyfoodsunshine.com/sweet-potato-noodle-stir-fry/#_a5y_p=5604540 Photos By: Joy Food Sunshine
9. Dak Galbi (Korean Spicy Chicken Stir Fry)
We like to call this the Impressive In-Law Meal. It takes a little longer to make, but when it's done – Dal Galbi will impress your guests. Try this out and get your difficult guests good side.
https://mykoreankitchen.com/dak-galbi/ Photos By: My Korean Kitchen
10. Chinese-Style Cauliflower Stir Fry Rice
Looking to improve your health? This recipe is sweet to your body and filled with some delicious produce.
We tried out cooking Cauliflower Fried Rice and loved it!
http://www.forkly.com/recipes/10-minute-healthy-cauliflower-fried-rice/ Photos by: Forkly
When it comes to preparing for a big date or event, we have so much to think about.
Canada Day is coming up and we can't wait to celebrate! But, what makes Canada so special anyway?
Charcuterie boards may not be new but they have become one of the hottest food trends as of late and for good reason!
Mmm... nothing quite beats tender chicken wings smothered in your favorite sauces.
It's finally Autumn and we are able to sip out Pumpkin Spice lattes, cozy up by the fire and eat that warm comfort food with loved...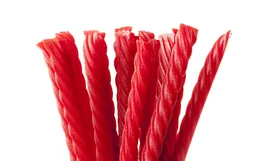 By now I think it is fair to say almost everyone knows what it means to be gluten-free.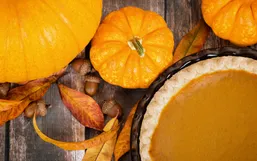 When I think about pumpkins I often find myself reminiscing or wishing it was the season of Fall.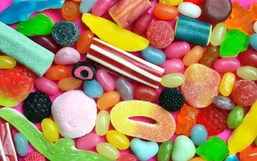 Our bodies can do strange things, especially when it comes to cravings.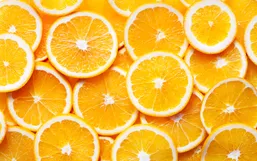 Surely you've heard the word antioxidant thrown around time and time again.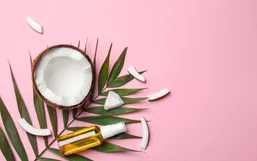 Coconut oil is an incredible natural oil to be keeping in your kitchen.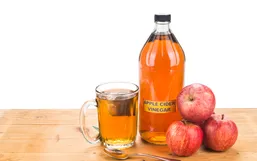 When it comes to the natural health community, apple cider is most likely the most popular type of vinegar and for good reason!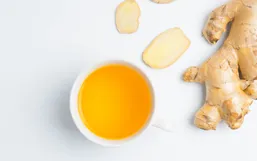 Ginger has been used for thousands of years to treat minor illnesses.