The word "nacho" describes a tortilla chip appetizer, covered in cheese and savory toppings. While that is accurate and true, it's truly only the chip of the nachoberg, so to speak. Nacho's are a pub favorite, a late night movie snack, the go-to Superbowl grub and sometimes if you're lucky they're even your dinner. The wonderful thing about food is how it can be re-imagined and reinvented over and over again. There's nothing wrong with classic nachos, but there's truly so many more layers to nachos to be indulged upon. Here's some of the best ways to nacho…
1. Sheet Pan Nachos
When I'm hosting any type of gathering, these are my go-to snack to prepare. It's easy to whip up, often last minute and just uses items you have already on hand, and it doesn't require much babysitting at all. Not to mention that they are always always devoured quickly.
2.  BBQ Chicken Skillet Nachos
This is a great recipe to use up leftover BBQ rotisserie chicken you might have kickin' around in your fridge. Give it new life in a bed of skillet nachos, and no one will complain about having leftovers. Whether for dinner or game day, this is comfort food at its finest.
3. Slow Cooker Nacho Soup
Oh look at us now, going off course from plates of chips into bowls of soup. This is perfect for the colder months, coupled with the increasing need for warm comfort food. Using traditional nacho toppings in the soup, you get to serve it up with tortilla chips on the side for an unconventional nacho indulgence.
4. Funfetti Dessert Nachos
Here's where I do a little happy dance. What if we lived in a world where you can have nachos for dinner, and nachos for dessert? Earth shattering news folks, we do.
5. Irish Nachos
They're Irish because they're made with potato chips, instead of tortillas. Still all the layers of chips & cheese you know and love, with an Irish, potato-loving twist.
6. Chicken Cordon Bleu Nachos
Made with all the elements of a traditional chicken cordon bleu like chicken, ham and cheese, but piled high on tortilla chips for a somewhat upscale nacho. Ooh my, fancy nachos.
7. Waffle Fry Nachos
If you've ever been to a Chick-Fil-A you know that waffle fries are without a doubt, the best hybrid between a fry and a chip. So, that said – let's nacho them!
8. Apple Nachos With Peanut Butter & Chocolate
When you want a healthy dessert that tastes like it's unhealthy…apple nachos to the rescue! Nothing to feel guilty about here!
9. Sweet Potato Nachos With Avocado Cilantro Sauce
This veers away from everything about traditional nachos, but it still works – deliciously! With layers of homemade sweet potato chips, toppings like black beans and cheese, then topped off with an avocado cilantro sauce, this is a side dish or appetizer you can impressively serve up. Not only that, but the sweet potatoes, creamy avocado sauce and toppings like black beans all have nutritional qualities that lend themselves positively to your diet! No need to risk the diet to indulge in these!
10. Banana Berry Mini Waffle Breakfast Nachos
I've bought these mini Eggo waffles before. They were a lifesaver at a time that my kids still needed their waffles cut up for them (it's the little things, yo). Looks like I'll be needing to add them to the grocery list one again, because breakfast nachos! 
11. Zucchini Nachos
Don't get all uppity about suggestions of a healthier take on nachos, just finding those loopholes for the nacho lover on a diet! Plus, if you've never tried zucchini chips, well – you're in for a treat. They're much tastier than one would imagine. Additionally, these are completely meat-free as they are made with crumbled up black bean burger patties. Genius!
12. Totchos
Ever heard of a totcho? Well, let me enlighten you. It's a tater tot nacho. You're welcome.
13. Fresh Fruit Nachos
A perfect after school snack, or healthy dessert! These are made with soft flour tortillas, fresh fruit, yogurt and some cinnamon sugar love.
14. S'mores Nachos
Whether you're on a camping trip, or just want to indulge in a campfire favorite, these nachos are for sharing! The s'more the merrier (I just wanted to say that)!
15. Mexican Street Corn Nachos
Have you tried Mexican street corn yet? They've become all the rage the last few years, with a grilled ear of corn slathered in a white sauce and sprinkled in spices…they. are. amazing. In nacho form, they're just easier to eat, and easier to share!
16. Pulled Pork Nachos
This is another great way to use up leftovers from dinner, seeing as serving the same dinner twice rarely goes over well. However, you can make your life easier (with less cooking!) by reinventing it, and saving yourself the loss of grocery money and yummy (still good!) leftovers.
17. Pizza Nachos
I remember one time years ago, while trying to make nachos for unexpected guests (those are actually my favorite kind of guests!) I realized I didn't have anything for a salsa. In a pinch, I used pizza sauce that I had in the fridge, and shredded cheese. Turns out, it's a pretty awesome combination and became an actual thing in our house for years to come. This recipe reminded me of just that, except for one part; this recipe uses actual pizza crust! Genius!
18. Buffalo Chicken Nachos
Another great leftover idea, if you had chicken last night, and need a reinvention. Buffalo chicken wing sauce is so addictive, still bringing the heat without being overwhelmingly spicy. Even the kids will indulge in this one.
19. Cheesy Breakfast Nachos
Whether this is a play on nachos, or a play on huervos rancheros, or both – it 100% needs to happen in our mornings, immediately.
20. Sriracha Shrimp Nachos
Looking for a warmer weather nacho-vibe? These beachy shrimp nachos are exactly what you need! Delightfully light, these will be a refreshing take on nachos, rather than the heavier versions we are all quite used to.
21. Skinny Nachos
Trying to save calories and carbs from your night time nachos? Skinny nachos are just for you! Made with thick slices of bell pepper, you won't compromise on taste, and you'll be eating your veggies too!
22. Dairy-Free Nachos
The Superbowl is a great time to celebrate the (hopeful) victory of your favorite football team and to enjoy some of your most crave-able dishes.
It can be difficult when you're dairy-free and everything is coated in a thick layer of queso sauce! Serve up these dairy-free nachos so that everyone can enjoy cheat day with no regrets!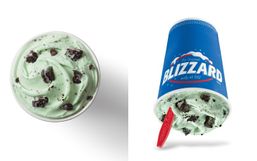 St. Patrick's Day is just around the corner and many restaurants are helping you celebrate early!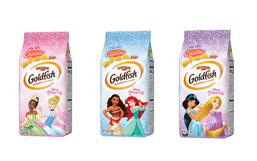 Get ready Disney fans, now you can channel your inner Disney Princess with tasty snacks!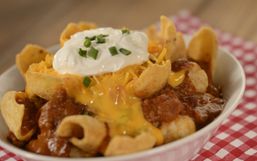 With the Disney parks temporarily closed, Disney has been thinking of fun and innovative ways so you can feel like you're at...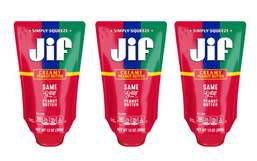 Get ready peanut butter fans, Jif just announced the launch of their most innovative product yet, Jif Squeeze Creamy Peanut...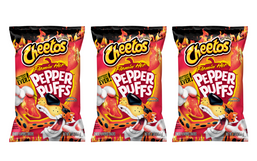 Cheetos has unveiled some interesting flavors and product innovations over the years but the brand isn't done yet!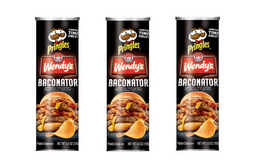 Pringles has no shortage of delicious and interesting, perhaps even questionable flavors but that's what makes them fun!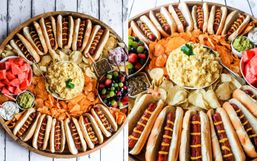 Charcuterie boards may not be new but they have become one of the hottest food trends as of late and for good reason!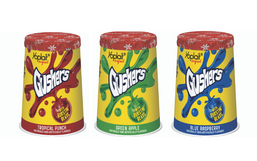 Yogurt is an amazing versatile snack. It can be enjoyed on the go, combined with granola or fresh fruit, and it comes in different...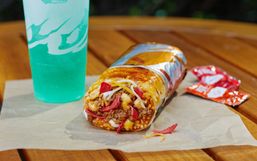 Taco Bell is no stranger to innovative and exciting menu items.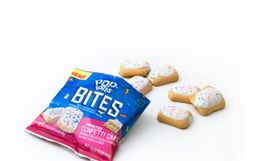 If you love (or can at least appreciate) all things from the '90s then buckle up because Pop-Tarts is unveiling a brand new snack...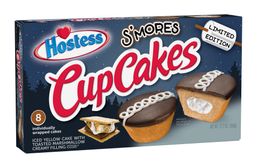 Hostess is known for their yummy treats from cupcakes to Donettes, Twinkies, and so much more.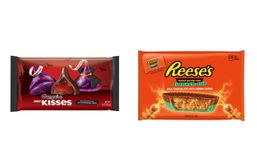 Even though we're currently in the heat of summer, fall is creeping around the corner!