Is it time to give your grilled cheese a makeover? Grilled cheese is well known to be America's favorite sandwich. It's so easy to make a pre-teen can make it and this is why it's usually the first meal we learn to cook for ourselves, that and macaroni, am I right? Traditionally grilled cheese is made by grilling or frying two pieces of bread with cheese in the middle. If you find yourself making your grilled cheese with white bread and prepackaged cheese slices let me stop you there. That is so boring I'm yawning just thinking about it!
We have found 12 insane grilled cheese recipes that are going to make your mouth water. It can be as easy as changing a few filling ingredients to making your grilled cheese more exciting by the shape and form. Let's step up your grilled cheese game because after you see these amazing recipes you'll never look back.
1. Bacon and Guacamole Grilled Cheese
Leave your white bread in the bag because this recipe just got an upgrade! Using sourdough bread instantly gives your grilled cheese elite status, you fancy huh! Add extra toppings like savory bacon and creamy guacamole, this will definitely be a game changer.
The secret to this recipe is to keep all your ingredients at room temperature. Doing this will ensure your cheese gets that ooey-gooey texture we know and love. You can also add in crumbled tortilla chips for an extra crunch. Your family will be so impressed with this recipe they may just be begging you to have this weekly.
2. Apple and Fontina Grilled Cheese
Who knew that apples and grilled cheese could go together? The apples actually give your grilled cheese a new flavor. Sweet and delicious with just enough crunch to satisfy you. The apple slices are nicely complemented with the flavors of Dijon mustard and fontina cheese.
Make this recipe with pumpernickel bread to help give your grilled cheese a richer taste. To finish the recipe add in spinach leaves for extra nutrition. This unique take on a grilled cheese will definitely be a crowd pleaser.
3. Jalapeno Popper Grilled Cheese
If jalapeno poppers are one of your favorite appetizers then you're going to love this. These grilled cheeses are crispy and buttery on the outside and then exploding with flavor on the inside. This recipe may take a little more effort as you have to bake the jalapenos prior to your sandwich making but the wait will be well worth it.
These jalapeno popper grilled cheeses have the perfect balance of spicy and savory. Serve this unique recipe to guests and they'll quickly recognize this isn't your average grilled cheese.
4. Waffle Maker Grilled Cheese
Do you prefer plain and simple? Or maybe you have very picky eaters at home that refuse to try new flavors. That is okay too, you can still step up your grilled cheese game by changing its shape.
Dust off your waffle iron because it can do more than make you waffles on Saturday morning. The next time you want to make grilled cheese heat up the waffle iron and try grilling them in there. You get the same old flavor of a grilled cheese but in a fun shape. The kids will definitely want seconds.
5. Vegan Cranberry Pecan Grilled Cheese
Attention Vegans, we have a grilled cheese with your name on it! This isn't your ordinary grilled cheese, this is very special. Think Thanksgiving cranberry sauce mixed with ooey-gooey vegan cheese. The cranberry gives this grilled cheese a sweet flavor which compliments nicely to the rich taste of vegan cheese.
Add in the secret ingredient of roasted pecans for an extra crunch to your sandwich. A buttery cheesy sandwich doesn't sound very vegan-friendly but indeed it is, so vegans do not need to miss out on all the fun too.
6. Pizza Margherita Grilled Cheese
This recipe is like pizza and grilled cheese morphed together, two ultimate comfort foods in one. These sandwiches let you bring a piece of Rome home with you from the delicious flavors of Margherita pizza.
Made with a simple and flavorful fire-roasted tomato sauce and then topped with spinach and thick slices of mozzarella cheese. Change up your Friday night pizza dinner with this recipe that the whole family can enjoy.
7. Chicken Parmesan Grilled Cheese
Chicken parmesan can be served on more than a bed of pasta. You can enjoy it between to crispy pieces of bread too! All you have to do is add in some shredded mozzarella cheese and top it off with parmesan cheese for an ever so satisfying cheesy sandwich.
This recipe is really easy and requires minimal ingredients. It also recommends that you purchase precooked chicken strips to help you save time. This makes a great dinner choice for busy nights. You'll have a very satisfying meal and as an extra bonus, it required very little time and effort.
8. Breakfast Grilled Cheese
Why have grilled cheese for lunch and dinner when you can have it for breakfast too? This recipe provides you with all the same textures you love about grilled cheese but takes on a unique twist with its fillings.
Take all your favorite breakfast ingredients and put them in a sandwich to make a breakfast masterpiece. This recipe uses sourdough bread for the perfect crispy outer layer and then is filled with gooey cheese, fluffy scrambled eggs, and savory breakfast sausage. Enjoy this delicious breakfast sandwich on the weekend for a new delicious treat.
9. Grilled Cheese Hot Dogs
Why grill up ordinary hot dogs when you can have grilled cheese hot dogs. This recipe combines two great classics into one. The buttery crispy bun with a salty and savory cheesy hot dog in the middle will spike everyone's interest.
Make your next barbecue night a little more exciting with these grilled cheese hot dogs. You can even change it up and add in extra toppings depending on how adventurous you are.
10. Barbecue Mac Grilled Cheese
Finally, the two easiest foods to make, grilled cheese and mac and cheese combined into one delicious sandwich. This tasty meal takes a fun twist with grilled beef as an extra filling.
This recipe is so insane it might not even seem real. However, alas it is real and you can be making it too. Get your beef roasting the day before and start up your grill because everyone will be drooling just by the smell of these sandwiches.
11. Cauliflower Crusted Grilled Cheese
Are you following a low-carb diet? You don't need to miss out on tasty grilled cheese either! This awesome recipe uses crusted cauliflower as a bread substitute so you can watch your carb intake all the while indulging in a tasty comfort food.
Filled with the same melt-in-your-mouth cheesy filling you are familiar with, you are surely going to enjoy these too. This recipe is low carb and high fat making it very suiting if you are following the Keto diet. Whether you are following a low-carb diet or just seeking to try something new this recipe will definitely satisfy you.
12. Grown-Up Grilled Cheese
These grown-up grilled sandwiches are huge game changer when it comes grilled cheeses. This recipe takes a spin on a childhood favorite and gives it an adult makeover with delicate and elegant ingredients.
It may sounds and look fancy but this recipe is so easy it makes a perfect meal to make when you're in a hurry. You could even serve this at a dinner party because the whole crowd will surely be impressed by this outstanding sandwich. It has the same crusty and buttery toasted outer layer and cheesy filling but received a facelift with savory caramelized onions and hints of balsamic flavor. Everyone will surely beg you for the recipe after they take a bite of this sandwich.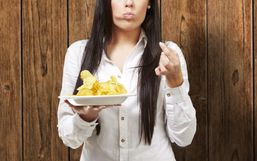 Joking and talking about being gassy can be hilarious, but when it happens to you especially if it's a frequent occurrence, it...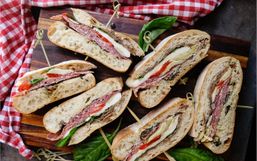 Summer is one of the most sought-after seasons of the year. If you experience cold winter months then you surely appreciate those...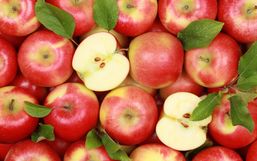 Bloating happens when the stomach becomes swollen after eating and that feeling is never a fun experience.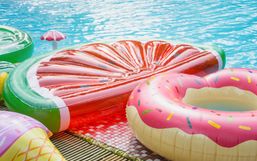 As soon as the warm weather hits it's time to hit the pools and the beaches!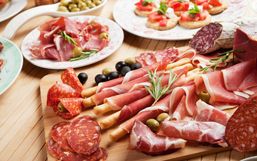 Stay clear of the sun, don't smoke, get adequate sleep, and limit your stress is all you need to prevent accelerated aging, right?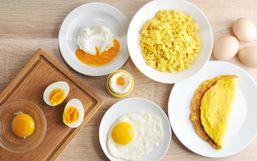 Here's the thing, we tend to put a lot of emphasis on what we shouldn't be eating but it's time the foods we really should be...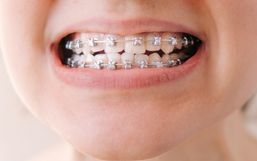 Preparing for braces can be both exciting and intimidating. It's exciting because you know the end result will be well worth the...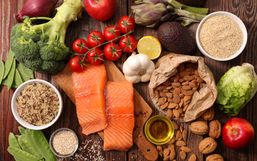 Being comfortable in your body is essential to living a happy life.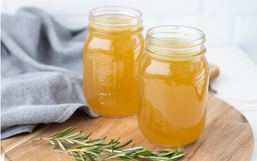 So, you're sick in bed and your stomach is grumbling and you don't know what to eat that won't make you throw up.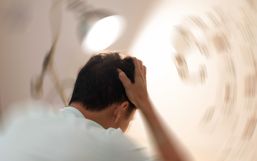 Many people are seeing great success with the keto diet and though a lot of us thought this would be a soon-to-go fad, this keto...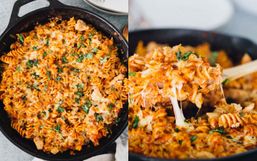 Stocking your pantry with nonperishable items is a great way to ensure you have ingredients readily available.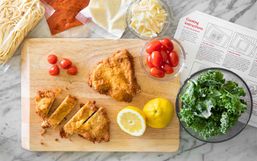 Most restaurants have temporarily closed their dine-in option but that isn't stopping them from making sure their fans get their...