Happy National Jelly Bean Day, everyone!
Jelly beans have long been one of America's favorite candies. With so many fruitful flavors to choose from, every handful promises a unique, mouth-watering experience. But what happens when that handful becomes unpredictable? What happens when that handful can potentially consist of flavors like "vomit" or "boogers"?
Over the years, Jelly Belly – a popular candy company and the world's most popular producer of jelly beans – has started incorporating some very disgusting flavors. From their Harry Potter Bernie Botts flavors to their BeanBoozled line of jelly beans, there's definitely a risk that any handful of Jelly Bellys you take could end up making your stomach turn.
Here are the most disgusting flavors of Jelly Belly Jelly Beans, broken down into two categories: Harry Potter Bernie Botts flavors and BeanBoozled flavors:
10 Worst Harry Potter Jelly Belly Flavors:
1. Booger, 2. Dirt, 3. Earthworm, 4. Earwax, 5. Rotten Egg, 6. Sausage, 7. Soap, 8. Vomit, 9. Black Pepper, 10. Grass
10 Worst BeanBoozled Jelly Belly Flavors:
* For those of you who are unaware, BeanBoozled Jelly Bellys are sets of two jelly beans that look the exact same but have completely different tastes. For example, the peach Jelly  Belly looks the  exact same as the barf Jelly Belly – so there's no way of knowing which one you're about to eat).
1. Barf, 2. Pencil Shavings, 3. Moldy Cheese, 4. Baby Wipes, 5. Skunk Spray, 6. Canned Dog Food, 7. Rotten Egg, 8. Centipede, 9. Toothpaste 10. Booger
Yes, all of the BeanBoozled flavors made our list, because they're all very disturbing flavors.
Have  you tried any of the gross Jelly Bellys? If so, which was the worst?
Bell peppers happen to be yet another surprising misconceived food that is generally classified as a vegetable, but surprisingly...
Julia Child is one of the most iconic chefs in the world, and for good reason.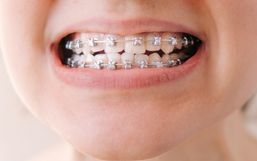 Preparing for braces can be both exciting and intimidating. It's exciting because you know the end result will be well worth the...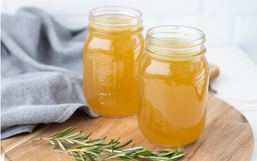 So, you're sick in bed and your stomach is grumbling and you don't know what to eat that won't make you throw up.
Many people are seeing great success with the keto diet and though a lot of us thought this would be a soon-to-go fad, this keto...
Keeping your pantry stocked with essential items is always a good idea because with the right ingredients you can whip a delicious...
Most restaurants have temporarily closed their dine-in option but that isn't stopping them from making sure their fans get their...
Canada Day is coming up and we can't wait to celebrate! But, what makes Canada so special anyway?
Charcuterie boards may not be new but they have become one of the hottest food trends as of late and for good reason!
There's no better time to cook up a juicy burger than summertime!
It's finally Autumn and we are able to sip out Pumpkin Spice lattes, cozy up by the fire and eat that warm comfort food with loved...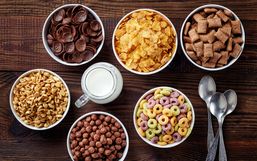 A lot of us make a huge effort to make sure the content of our cupboards and kitchens reflect the lifestyle we want to live and...