Happy National Shrimp Day, everyone!
Today is a day for shrimp lovers everywhere to indulge in their favorite seafood dish in honor of this special occasion.
To celebrate this National Food Holiday, we've scoured the web for the most delicious, mouth-watering shrimp recipes available – and we want to share them with you!
So without further adieu, here are the 6 tastiest shrimp recipes online:
*Click images to view full recipes
1. Bacon Wrapped Shrimp with Cheese
[Source: MarylandMeals.com]

2. Shrimp Balls
[Source: Rasamalaysia.com]
3. Shrimp with Orange Beurre Blanc
[Source: SimplyRecipes.com]
4. BBQ Shrimp Kabobs
[Source: McCormick.com]
5. Coconut Shrimp
[Source: FeastontheCheap.net]
6. Garlic Shrimp Pasta
[Source: EvilShenanigans.com]
Bell peppers happen to be yet another surprising misconceived food that is generally classified as a vegetable, but surprisingly...
Julia Child is one of the most iconic chefs in the world, and for good reason.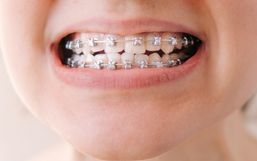 Preparing for braces can be both exciting and intimidating. It's exciting because you know the end result will be well worth the...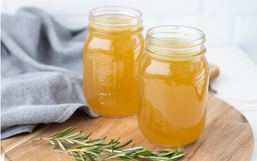 So, you're sick in bed and your stomach is grumbling and you don't know what to eat that won't make you throw up.
Many people are seeing great success with the keto diet and though a lot of us thought this would be a soon-to-go fad, this keto...
Keeping your pantry stocked with essential items is always a good idea because with the right ingredients you can whip a delicious...
Most restaurants have temporarily closed their dine-in option but that isn't stopping them from making sure their fans get their...
Canada Day is coming up and we can't wait to celebrate! But, what makes Canada so special anyway?
Charcuterie boards may not be new but they have become one of the hottest food trends as of late and for good reason!
There's no better time to cook up a juicy burger than summertime!
It's finally Autumn and we are able to sip out Pumpkin Spice lattes, cozy up by the fire and eat that warm comfort food with loved...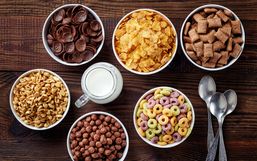 A lot of us make a huge effort to make sure the content of our cupboards and kitchens reflect the lifestyle we want to live and...