In a society of fast food and disposable packaging, there is a movement to start using environmentally friendly reusable packaging. We collected our top 10 cutest and most interesting packaging solutions. Check out these lunchtime and leftover containers. Safe our dumps from plastic bags and water bottles by using these cool products.
Some other tips to help the environment are:
Keep your cat indoors. Not only will your pet live longer, but it will save the local wildlife from one extra predator.
Conserve water. In this big drought in North America, water bans are being put in place. Do your part by not washing your car by hand and only water your garden- not the grass.
Eat less meat. This might sound strange, but the meat industry has a major impact on our resources. Eating vegetarian one day a week can cut down emissions and help control your cholesterol.
1. Laptop Lunches. These super cute lunch containers are perfect for both young kids and adults alike. They come in great colors for every personal style.
 [Source: laptoplunches.com]
2. PlanetBox. These stainless steel lunch containers will last through anything. This is a great product to take a child through from grade school to college.
[Source: planetbox.com]
3. Evirosax. Both beautiful and functional, these reusable grocery bags can carry a whopping 40 pounds! Envirosax has a very wide range of styles and patterns to take you from shopping to a date night dinner.
[Source: envirosax.com]
4. Happy Tiffin. Tiffins are used all over India as a traditional lunch container. Not only are they useful, they are also beautiful!
[Source: happytiffin.com]
5. Otterbottle. Otterbottle is most known for their beautiful reusable drink containers, but we love these hot food savers. Your soup or oatmeal will stay hot for over 4 hours and they are completely leak proof. Best of all, Otterbottle does wonderful designs on all their products.
[Source: otterbottle.ca]
6. LunchBots. These bento style containers help portion healthy lunches. LunchBots also has a range of water tight boxes so you can take pasta and salads to work. These containers work great for both lunch and saving leftovers in the fridge.
[Source: lunchbots.com]
7. Froot Guard. Better known for their banana saver, BananaGuard also has a range of fruit containers. These Froot Guards look like smiling robot faces and will protect even the softest fruit from getting bruised.
[Source: bananaguard.com]
8. Abeego. This has to be the most unique product of the list. These sheets of wax type paper mold with your hand warmth and form a water tight seal on any odd shaped object. Use it to seal drinks and bowls, but also to cover cheese and produce.
[Source: abeego.ca]
9. Grosche. This brand of high-end glassware has a range of reusable hot drink containers. These cups are double lined and will keep your coffee or tea hot for hours. They also look fantastic too!
[Source: grosche.ca]
10. Goodbyn. These lunch containers scream kid friendly. They come with dishwasher safe stickers so your little ones can freely decorate their boxes.
[Source: goodbyn.com]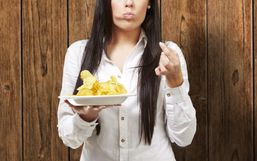 Joking and talking about being gassy can be hilarious, but when it happens to you especially if it's a frequent occurrence, it...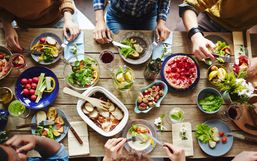 Do you remember the Canada's Food Guide rainbow that you would learn about in health class as a student? Who could forget it?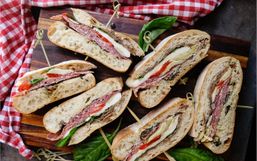 Summer is one of the most sought-after seasons of the year. If you experience cold winter months then you surely appreciate those...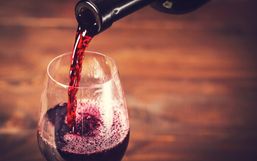 We've all heard it before "be sure to get a good night sleep". But do you know how important that statement really is?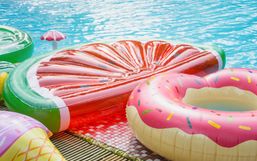 As soon as the warm weather hits it's time to hit the pools and the beaches!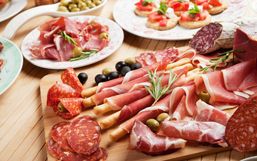 Stay clear of the sun, don't smoke, get adequate sleep, and limit your stress is all you need to prevent accelerated aging, right?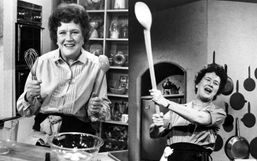 Julia Child is one of the most iconic chefs in the world, and for good reason.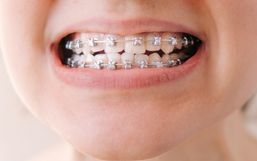 Preparing for braces can be both exciting and intimidating. It's exciting because you know the end result will be well worth the...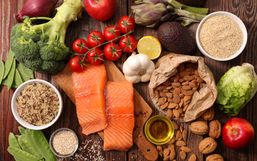 Being comfortable in your body is essential to living a happy life.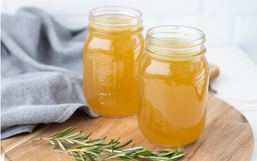 So, you're sick in bed and your stomach is grumbling and you don't know what to eat that won't make you throw up.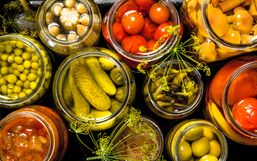 Keeping your pantry stocked with essential items is always a good idea because with the right ingredients you can whip a delicious...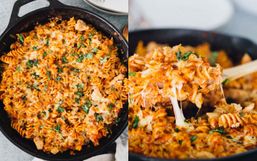 Stocking your pantry with nonperishable items is a great way to ensure you have ingredients readily available.