I love casseroles for a few reasons. First, I absolutely hate doing dishes, so a casserole uses only one cooking dish. Major win. Second, you can always revise a recipe to be healthier for you based on whatever diet your following, or if you're just maintaining a generally healthy lifestyle. Third, there's always leftovers for lunch the next day. I've found 15 fantastic casserole recipes to make, some for breakfast and others for lunch and dinner, that are creative and super tasty.
1. Clean Eating Turkey and Sweet Potato Sheppard's Pie
Sheppard's Pie is one of those meals that just fills your stomach and your soul with home cooked warmth. On a rainy day, opt for this healthier option that is filled with colorful sweet potato and lean ground turkey. Yum!
2. BBQ Chicken Quinoa Casserole
A great recipe for leftover BBQ chicken that doesn't look like a leftover! I can't wait to throw this together for supper one night. Make it look oh so colorful with some extra cilantro and chopped red onion, and serve with guacamole and fresh salsa on the side.
3. Roasted Veggie Enchilada Casserole
A huge apology to those who don't like Mexican…I mean…I don't know who doesn't like Mexican. You're crazy. Just saying. Anyway, a lot of these recipes on this list are Mexican themed and I'm okay with that! This casserole is great for vegetarians as it is meat free.
4. Taco Lasagna
What did I tell you? More Mexican! Combine two of your favorite foods to create a beautiful entree that will catch guests by surprise and have everyone begging to take some home with them. Maybe make two casseroles just to be safe.
5. Baked Crunchy Taco Casserole
Annnnnd onto another Taco recipe that now makes you the favorite party guest! Show up to a potluck carrying these bad boys and you'll have new friends in no time! Bringing your sauces like Guac, Salsa and Sour Cream on the side will prevent the tacos from getting soggy.
6. Teriyaki Chicken Casserole
A brief intermission from the accidental Mexican theme to check out this delicious stir fry in a dish recipe! Packed with fresh veggies, brown rice and your favorite stir fry sauce, this casserole is an easy dish to make at the beginning of the week and then eat for the next five days!
7. One Skillet Mexican Rice Casserole
Mexico in one dish! Whip this up last second when you can't think of what else to make for supper. It's so delicious, flavorful and very filling! I can't imagine anyone hating all the goodness that is packed into one dish.
8. Mixed Fruit Breakfast Casserole with Coconut
Oh man this looks incredible! Kick your morning off on a sweet note by digging into this flavorful dessert-for-breakfast casserole. Make for Mom on Mothers Day or prep it the night before a trip to eat in the car.
9. Low Carb Chicken Enchilada Casserole
This meat-lovers version of the enchilada casserole is easy on the carbs and heavy on the protein. It can be serve on it's own on inside a tortilla if carbs are part of your meals. Don't forget to squeeze fresh lime on top!
10. Dill Scalloped Potatoes
Scalloped Potatoes are often served in the fall or winter for a filling comfort food. Freshen this casserole classic up with some freshly picked dill from the garden (AKA the grocery store).
11. Spring Vegetable Egg Casserole
The morning can be a bit of a bummer, but it can get a whole lot easier with a coloful and filling casserole like this one! The best part is, it's guilt free and you can always have seconds.
12. Low Carb Spanikopita Casserole
Craving some spinach dip? Have no fear! This casserole will eliminate your craving and fill you up with lots of protein and creamy deliciousness. Serve with some toast and fresh fruit!
13. Cheesy Zucchini Casserole
Packed with some amazing quinoa, cheese and zucchini, this recipe is easy to whip up and is ready to serve in 45 minutes or less.
14. Cheesy Cauliflower Alla Vodka Casserole
Pretend your eating pasta in Italy but save yourself the carbs! This casserole is more on the traditional side, but replaced with cauliflower instead of pasta. Enjoy with a glass of your favorite wine for a treat!
15. Cilantro Lime Baked Shrimp
So much YUM! It has spring written all over it with fresh shrimp and tangy lime notes through the casserole. You can always replace the shrimp with chicken or steak based on who's eating it and how many people are going to want turf instead of surf.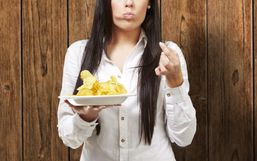 Joking and talking about being gassy can be hilarious, but when it happens to you especially if it's a frequent occurrence, it...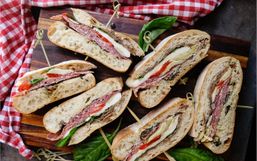 Summer is one of the most sought-after seasons of the year. If you experience cold winter months then you surely appreciate those...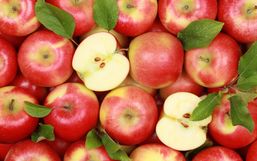 Bloating happens when the stomach becomes swollen after eating and that feeling is never a fun experience.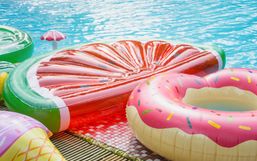 As soon as the warm weather hits it's time to hit the pools and the beaches!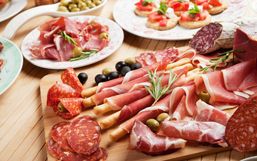 Stay clear of the sun, don't smoke, get adequate sleep, and limit your stress is all you need to prevent accelerated aging, right?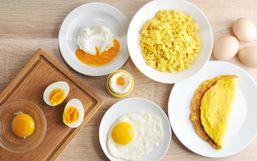 Here's the thing, we tend to put a lot of emphasis on what we shouldn't be eating but it's time the foods we really should be...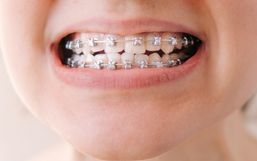 Preparing for braces can be both exciting and intimidating. It's exciting because you know the end result will be well worth the...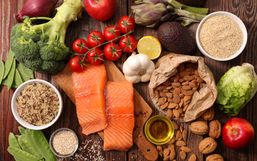 Being comfortable in your body is essential to living a happy life.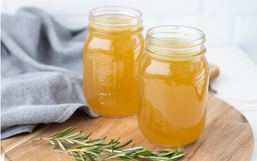 So, you're sick in bed and your stomach is grumbling and you don't know what to eat that won't make you throw up.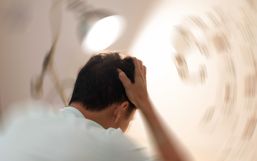 Many people are seeing great success with the keto diet and though a lot of us thought this would be a soon-to-go fad, this keto...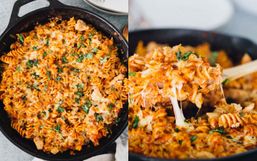 Stocking your pantry with nonperishable items is a great way to ensure you have ingredients readily available.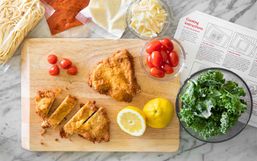 Most restaurants have temporarily closed their dine-in option but that isn't stopping them from making sure their fans get their...