There's nothing like a hot bowl of soup to warm you up on a chilly day, but did you ever think about soup as a great summer food?
Just like soups can warm you up in the winter, they can also cool you down on those hot summer days. Cold soups may not have the popularity of their warm counter-parts but there are many unique and flavourful recipes out there to try. The most popular chilled soups are probably the classic gazpacho made from tomatoes, cucumbers and other vegetables, or the silky vichyssoise made from potatoes and leeks, but there are lots of others to try including chilled fruit soups that make a great appetizer for summer dinner parties.
If you want to learn how to make delicious summer soups, check out Half Hour Meals' exclusive video below – and be sure to subscribe to our channel for other great video recipes.
How to Make Delicious Stone Fruit Soup
Classic Chilled Soups
Kicked Up Gazpacho:
[Source: PBS.org]
This version of the classic tomato based vegetable soup adds jalapeno pepper to give the soup a spicy kick. If you don't like it too spicy, try using ¼ or ½ of the jalapeno pepper instead and make sure to remove the seeds.
Carrot Vichyssoise:
[Source: MarthaStewart.com]
This is a creative take on the classic blended potato and leek soup and adds carrots, which provides a subtle earthy sweetness.
Unique Chilled Soups:
Chilled Fresh Pea and Buttermilk Soup:
[Source: TheBittenWord.com]
This chilled pea soup is vibrant in both its color and flavours and is balanced well by the tang of the buttermilk.
Chilled Melon Soup:
[Source: EatingWell.com]
This refreshing soup can be made with any type of melon and it's bright flavours are accented by the zing of ginger and heat of jalapeno pepper.
Tropical Four Fruit Soup
[Source: DejavuCook.wordpress.com]
This exotic soup is composed of pineapple, mango, cantaloupe and bananas. Garnished with some diced fresh fruit and toasted coconut, it makes a perfect dessert if you're looking for something a bit lighter after a big meal.
***TIP: You can still enjoy hot soups in the summer, while keeping cool as well! Try making hot soups in the slow-cooker to help keep your kitchen from heating up and your A/C from working overtime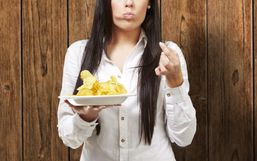 Joking and talking about being gassy can be hilarious, but when it happens to you especially if it's a frequent occurrence, it...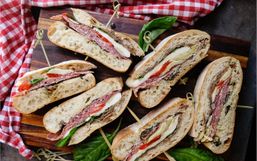 Summer is one of the most sought-after seasons of the year. If you experience cold winter months then you surely appreciate those...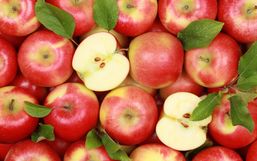 Bloating happens when the stomach becomes swollen after eating and that feeling is never a fun experience.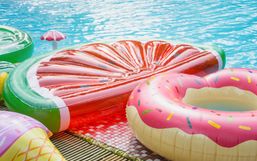 As soon as the warm weather hits it's time to hit the pools and the beaches!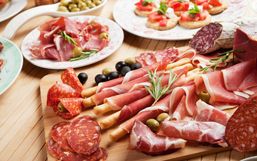 Stay clear of the sun, don't smoke, get adequate sleep, and limit your stress is all you need to prevent accelerated aging, right?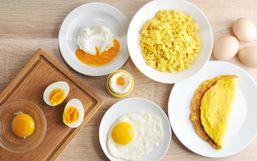 Here's the thing, we tend to put a lot of emphasis on what we shouldn't be eating but it's time the foods we really should be...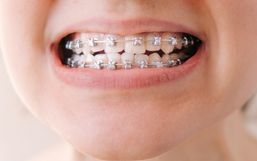 Preparing for braces can be both exciting and intimidating. It's exciting because you know the end result will be well worth the...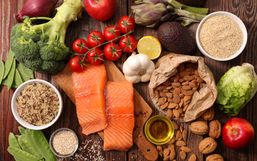 Being comfortable in your body is essential to living a happy life.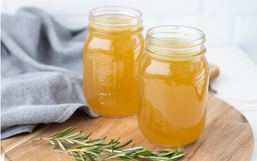 So, you're sick in bed and your stomach is grumbling and you don't know what to eat that won't make you throw up.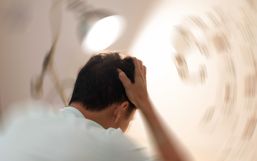 Many people are seeing great success with the keto diet and though a lot of us thought this would be a soon-to-go fad, this keto...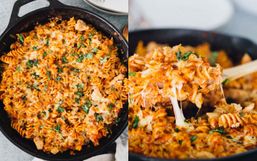 Stocking your pantry with nonperishable items is a great way to ensure you have ingredients readily available.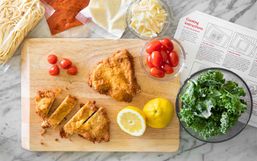 Most restaurants have temporarily closed their dine-in option but that isn't stopping them from making sure their fans get their...