Super Bowl is one of the biggest food events of the year. A Super Bowl party just wouldn't be a Super Bowl party without some kind of chili. Whether you're making a traditional chili dish or a unique recipe that no one's tried before, incorporating this favorite football dish is essential for any Super Bowl event. To help you decide what you're going to prepare for the big day, we've compiled our top 12 chili recipes. From classic chili to deep dish chili pie, there's no shortage of amazing recipes your guests are sure to love.
So, let's get started! Here are 12 delicious chili recipes to consider for this year's Super Bowl festivities:
1. Halftime Chili Con Carne
Halftime of the Super Bowl is one of my favorite times of the year — not because of the musical entertainment, but for the food!
This halftime chili con carne is a staple at all of our Super Bowl parties and will be a sure hit if you decide to make this up for the big game! This chili is also a great leftover dish that you can enjoy for the entire week.
2. Roasted Sweet Potatoes with Black Bean Chili
Think of this as a chili-topped baked potato, but a version that's much healthier for you. Sweet, nutty roasted potatoes are topped with chili for a supper that comes together in no time.
Adding some guacamole, sour cream and cheese on top will take your sweet potatoes from sweet to super!
3. Vegan Chili Fries
These chili fries are super simple to make, but man are they good! They have a lot of flavor, and the toppings are the most fun part about it!
Try these fries for this year's Super Bowl party and your guests will beg you to make them more often!
4. Slow Cooker Cincinnati Chili
Want that Cincinnati Chili flavor, even when you're short on prep time? This recipe has your name written all over it because of how quickly it can be made!
Just a few simple steps and a few hours in the slow cooker will leave you with chili that can rival that of any 3-way chili parlor. It's deliciously different!
5. Healthy Turkey Chili
This easy-to-put-together dish combines our favorite chili flavor with achieving our health goals all at the same time. The chili is mild, yet flavorful, and perfect for kids from 2-102! It's a family favorite!
Serve this chili up with chopped avocado, shredded cheese, sour cream, and of course, tortillas!
6. Green Chili and Chicken Enchiladas
These delicious enchiladas with green chili and homemade enchilada sauce will be a hit at your Super Bowl party this year. Enchiladas are always a crowd-pleaser and this spiced up version will make your event one to remember.
If you want to make it extra colorful, add some grilled peppers and tomatoes on top of the enchiladas before you put them in the oven.
7.  Slow Cooker Pulled Pork Chili
What are two meals that basically represent the Super Bowl in a nutshell? Pulled Pork and Chili which is why we probably shouldn't be surprised that someone created a hybrid of the two.
If you have a hard time deciding between both epic meals for Super Bowl supper, make this chili and throw it in a bun if you need to!
8. Slow Cooker Chili Mac
Macaroni and Cheese is one dish that is absolutely irresistible, especially when it's a chilly night out. What is even better than macaroni and cheese for the Super Bowl? Chili Mac!
Packed with savory flavor and piles of protein, this dish will be filling for all your guests so they have the energy to play some snow football before the game starts.
9. Chili Dog Tater Tot Casserole
Ahh, Tater tots. The cafeteria food we all know and love and can never get enough of. If you want to make a casserole for the Super Bowl that appeals to both adults and children, this is the recipe for you!
Filled with chili, hot dogs, tater tots, and of course cheese, this casserole will be a huge crowd pleaser at this year's Super Bowl party.
10. Chili Cheese Baked Potato Casserole
If tater tots aren't really your thing, take your casserole to the next level and enjoy a more wholesome approach to your Super Bowl cheat day.
Instead of tater tots, use full potatoes to make this chili cheese casserole. It skips the hot dogs which lowers the amount of sodium as well.
11. Crispy Cheddar Cornbread Waffles with Chili
Does this meal not look mouth-wateringly good? We hadn't thought to make cornbread in a waffle maker, but it turns out that it's actually quite effective.
Top off your cornbread with some chili and serve up some fresh veggies to add on such as avocado and diced peppers for a delicious finish.
12. Turkey Chili Taco Soup
Some people love soup a whole lot more than chili and that's okay! For Super Bowl Sunday, try serving this taco chili soup that pleases both chili lovers and soup lovers alike.
To make this meal complete, add some homemade bread on the side of each guests' dish so they can wipe their bowl clean at the end.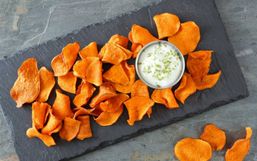 The Super Bowl is that time of year when people gather together to cheer, laugh, cry and dance to the halftime show.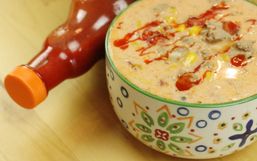 A different spin on a traditional chili, with a creamy buffalo ranch chicken version that will kick up your crock pot dinner a few...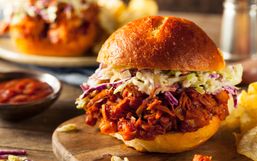 The best part of every party is undoubtedly the food. If you're not eating good food are you really having a good time?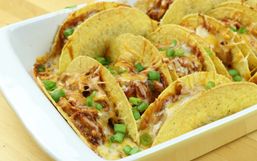 A delicious combination of tacos and enchiladas, for the most simplified of Mexican dinners without all the fuss.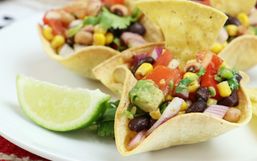 If you love salsa, this recipe is for you. If you love bean salads, this recipe is for you. If you love guacamole...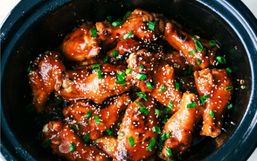 Are you gearing up for the Super Bowl? To some, this is the biggest sports event of the year and what better way to celebrate than...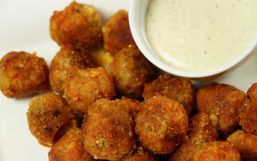 That delicious familiar buffalo sauce is often accompanied by something breaded and fried,  like chicken wings, or a...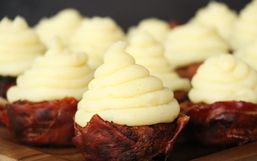 Whether it's game day, or just a regular Wednesday night meatloaf dinner, this recipe is GOING to win the mouths you feed.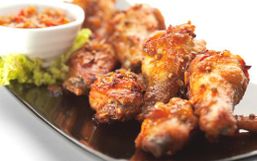 Football and chicken wings....ahhh sweet, sweet (and spicy) traditions.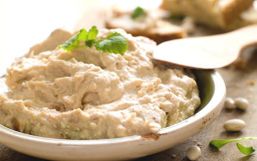 Super Bowl Sunday is just a few weeks away: Are you ready for the big game?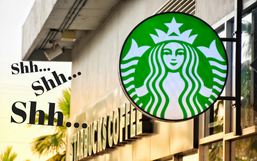 For many, Starbucks is the place they start their day, for others, it's the perfect pick-me-up or a place to meet friends and...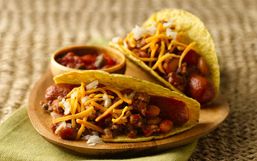 This Sunday is National Chili Day and we have all the recipes you need to go all out this year.